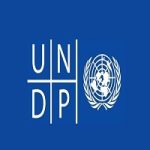 The United Nations Development Programme (UNDP) is the United Nations' global development network. It advocates for change and connects countries to knowledge, experience and resources to help people build a better life for themselves. It provides expert advice, training and grants support to developing countries, with increasing emphasis on assistance to the least developed countries. It promotes technical and investment cooperation among nations.
Headquartered in New York City, the status of UNDP is that of an executive board within the United Nations General Assembly. The UNDP is funded entirely by voluntary contributions from UN member states. The organization operates in 177 countries, where it works with local governments to meet development challenges and develop local capacity.
We are recruiting to fill the position below:
Job Title: Procurement Assistant
Job Identification: 5889
Location: Abuja, Nigeria
Grade: G5
Job Schedule: Full time
Vacancy Type: Fixed Term
Practice Area: Effectiveness
Contract Duration: 10 months
Bureau: Regional Bureau for Africa
About the Job
Under the guidance and supervision of the Operations Manager and direct supervisor, the Procurement Assistant ensures execution of transparent and efficient procurement services and processes in CO.
The Procurement Assistant promotes a client-focused, quality and results- oriented approach in the Unit.
The Procurement Assistant can supervise clerical and support staff of the Procurement Unit. The Procurement Assistant works in close collaboration with the operations, programme and projects' staff in the CO staff for resolving complex procurement-related issues and information exchange.
The key results have an impact on the overall execution of the CO procurement services and success in implementation of operational strategies.
Accurate analysis and presentation of procurement information, duly organized procurement processes ensure client satisfaction and overall timely delivery of UNDP programmes and projects.
Duties and Responsibilities
Implementation of operational strategies
Organization of procurement processes
Implementation of sourcing strategy
Control of CO Assets
Provision of logistical services
Facilitation of knowledge building and knowledge sharing
Ensures implementation of the operational strategies focusing on achievement of the following results:
Full compliance of procurement activities with UN/UNDP rules, regulations, policies and strategies; implementation of the effective internal control.
CO Procurement business processes mapping and elaboration of the content of internal Standard Operating Procedures (SOPs) in Procurement and Logistics in consultation with the direct supervisor and office management.
Organizes procurement processes for CO, NEX/DEX projects and at the request of other Agencies focusing on achievement of the following results:
Preparation of procurement plans for the office and projects and their implementation monitoring.
Organization of procurement processes including preparation and conduct of RFQs, ITBs or RFPs, receipt of  quotations, bids or proposals, their evaluation, negotiation of certain conditions of contracts in full compliance with UNDP rules and regulations.
Preparation of Purchase orders and contracts in and outside Atlas, preparation of Recurring Purchase orders for contracting of services, vendors' creation in Atlas. . Buyers profile in Atlas.
Preparation of submissions to the Contract, Asset and Procurement Committee (CAP) and Advisory Committee on Procurement (ACP).
Implementation of the internal control system which ensures that Purchase orders are duly prepared and dispatched. Timely corrective actions on POs with budget check errors and other problems.
Presentation of reports on procurement in the CO.
Preparation of cost-recovery bills in Atlas for the procurement services provided by UNDP to other Agencies.
Implementation of joint procurement processes for the UN Agencies in line with the UN reform.
Preparation of Purchase orders and contracts in and outside Atlas, vendor creation in some small and medium, large offices are performed by Procurement Assistants.
Preparation of Recurring POs for contracting services.
Preparation of Purchase orders and contracts in and outside Atlas.
Recruitment and contract management of Individual Consultants.
Ensures organization of logistical services focusing on achievement of the following results:
Organization of travel including purchase of tickets, DSA calculation, PO preparation; arrangement of shipments; vehicle maintenance; conference facilities arrangements.
Timely conducted DSA, Travel Agencies, vehicle maintenance, hotel and conference facilities surveys.
Facilitate supplier payment and close out procurement transactions and update the procurement records.
Provide Inter-agency Support for Conference/Event Management including planning, solicitation, implementation and payment components.
Ensures facilitation of knowledge building and knowledge sharing in the CO focusing on achievement of the following results:
Organization of trainings for the operations/ projects staff on Procurement.
Synthesis of lessons learnt and best practices in Procurement.
Sound contributions to knowledge networks and communities of practice.
Ensures implementation of sourcing strategy focusing on achievement of the following result:
Development and update of the rosters of suppliers, implementation of supplier selection and evaluation.
Implement procurement need of Nonresident UN agencies and ensure adequate financial authorization information are in place.
Facilitate new vendor registration and troubleshoot issues with documentation.
Required Skills and Experience
Education:
Secondary Education with specialized training in procurement.
University Degree in Business, Social Sciences or Public Administration would be desirable, but it is not a requirement.
Experience:
5 years of progressively responsible administrative experience is required at the national or international level.
Experience in the usage of computers and office software packages (MS Word, Excel, etc), advance knowledge of automated procurement systems, experience in handling of web based management systems.
Cross-Functional & Technical Competencies
Thematic Area (Name) – Definition:
Business Direction and Strategy (Strategic Thinking)
Ability to develop effective strategies and prioritized plans in line with UNDP's objectives, based on the systemic analysis of challenges, potential risks and opportunities; linking the vision to reality on the ground, and creating tangible solutions
Ability to leverage learning from a variety of sources to anticipate and respond to future trends; to demonstrate foresight in order to model what future developments and possible ways forward look like for UNDP
Business Direction and Strategy (Business Acumen):
Ability to understand and deal with a business situation in a manner that is likely to lead to a good outcome
Knowledge and understanding of the operational frameworks in the organization and ability to make good judgments and quick decisions within such frameworks
Business Management (Operations Management):
Ability to effectively plan, organize, and oversee the Organization's business processes in order to convert its assets into the best results in the most efficient manner.
Knowledqe of relevant concepts and mechanisms
Business Management (Resource Management):
Ability to allocate and use resources in a strategic or tactical way in line with principles of accountability and integrity
Business Management (Change Management):
Ability to prepare, support, and help individuals and teams in designing and implementing organizational change
Business Management (Communication):
Ability to communicate in a clear, concise and unambiguous manner both through written and verbal communication; to tailor messages and choose communication methods depending on the audience
Ability to manage communications internally and externally, through media,  social media and other appropriate channels
Business Development (Integration within the UN)
Ability to identity, and integrate capacity and assets of the UN system, and engage in joint work; knowledge of the UN System and ability to apply this knowledge to strategic and/or practical situations
Competencies
Achieve Results: LEVEL 1: Plans and monitors own work, pays attention to details, delivers quality work by deadline
Think Innovatively: LEVEL 1: Open to creative ideas/known risks, is pragmatic problem solver, makes improvements
Learn Continuously: LEVEL 1: Open minded and curious, shares knowledge, learns from mistakes, asks for feedback
Adapt with Agility: LEVEL 1: Adapts to change, constructively handles ambiguity/uncertainty, is flexible
Act with Determination: LEVEL 1: Shows drive and motivation, able to deliver calmly in face of adversity, confident
Engage and Partner: LEVEL 1: Demonstrates compassion/understanding towards others, forms positive relationships
Enable Diversity and Inclusion: LEVEL 1: Appreciate/respect differences, aware of unconscious bias, confront discrimination
Language requirements (Required / Desired):
Fluency in English and national language of the duty station.
Application Closing Date
29th September, 2022; 04:59 AM
How to Apply
Interested and qualified candidates should:
Click here to apply online
Note:
UNDP is committed to achieving workforce diversity in terms of gender, nationality and culture. Individuals from minority groups, indigenous groups and persons with disabilities are equally encouraged to apply. All applications will be treated with the strictest confidence.
UNDP does not tolerate sexual exploitation and abuse, any kind of harassment, including sexual harassment, and discrimination. All selected candidates will, therefore, undergo rigorous reference and background checks.
Please note that continuance of appointment beyond the initial 12 months is contingent upon the successful completion of a probationary period.