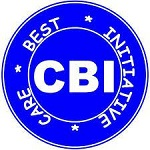 Care Best Initiative (CBI) is a fast-growing, woman-led, and youth-driven Non-Governmental Organization (NGO) founded in 2019 and presently operational in states within North-East, Nigeria. Our objectives are to save lives, alleviate the suffering of children, women, and other vulnerable people; and maintain human dignity during and in the aftermath of man-made crises and natural disasters; as well as to prevent and strengthen preparedness for the occurrence of such situations; and to promote the right of children, women and vulnerable people in the society. Our actions are multi-sectorial inclined, gender-sensitive, and socially inclusive.
We are recruiting to fill the position below:
Job Title: Procurement and Logistics Officer
Location: Yobe
Job Description
Managing inventories and maintaining accurate purchase and pricing records.
Ensuring that procurement is carried out in accordance to organizational and donor-specific policies.
Coordinating with finance, Admin, and program department to ensure integrated internal controls, timely payment of vendors, and full auditable supporting documents.
Ensuring that a transparent and responsive procurement process is implemented and maintained.
Work closely with the Program officer to process PRs, and raise RFQs, PO's, and Contracts as per SOPs.
Routine communication, coordination, and planning with the relevant requesting staff/programs regarding the order and delivery of supplies.
Establishment and maintenance of the ethical professional working relationship with suppliers.
Maintain list of regularly purchased items and be informed of current local market conditions and ensure adequate documentation is maintained.
Maintaining and updating supplier information such as qualifications, delivery times, product ranges, etc.
Support and provide the appropriate training for procurement and program staff as required
The tasks and responsibilities defined in this job description are non-exhaustive and can evolve depending on the project's needs. The employee could be requested to perform other tasks as his/her line manager may judge necessary.
Requirements
Candidates should possess a Bachelor's Degree qualification in Management Science or any related field with at least 2 years working experience.
Application Closing Date
7th November, 2022.
Method of Application
Interested and qualified candidates should send their CV and Cover Letter as a single PDF document to: [email protected] using the Job Title as the subject of the email.
Or
Click here to apply online
Note
CBI is an equal opportunity employer, committed to diversity as such,
Women are strongly encouraged to apply
Please note that only shortlisted candidate will be contacted.