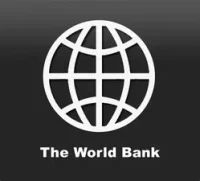 Closing date: Thursday, 4 May 2023
Procurement Analyst
Job #: req22245
Organization: World Bank
Sector: Procurement
Grade: GE
Term Duration: 3 years 0 months
Recruitment Type: Local Recruitment
Location: Panama City,Panama
Required Language(s): Spanish, English
Preferred Language(s): Closing Date: 5/5/2023 (MM/DD/YYYY) at 11:59pm UTC
Description
Do you want to build a career that is truly worthwhile? Working at the World Bank Group provides a unique opportunity for you to help our clients solve their greatest development challenges. The World Bank Group is one of the largest sources of funding and knowledge for developing countries; a unique global partnership of five institutions dedicated to ending extreme poverty, increasing shared prosperity and promoting sustainable development. With 189 member countries and more than 120 offices worldwide, we work with public and private sector partners, investing in groundbreaking projects and using data, research, and technology to develop solutions to the most urgent global challenges. For more information, visit www.worldbank.org
Our institution is organized around global practices (GP) grouped in sectors. The Governance GP helps developing countries build capable, efficient, open, inclusive, and accountable institutions that can support economic growth, reduce poverty, deliver needed services and earn the confidence of citizens. More information: https://www.worldbank.org/en/topic/governance .
Procurement
The Global Directorate for Procurement (EPRDR) is part of Governance GP and convenes a leading group of practitioners focused on advancing cutting-edge practices and innovations in the field of procurement.
The Latin America and Caribbean Region (LAC) Procurement Unit (ELCRU) seeks to recruit a Procurement Analyst. The position is based in Panama City, Panama and provides support to the Bank operational portfolio in Costa Rica, El Salvador, Guatemala, Honduras, Nicaragua, Panama and the Dominican Republic. This position is geared to assisting the World Bank staff and the Governments of the region in implementing World Bank-financed and administered programs by providing procurement support, advice, guidance, and oversight.
The procurement team (i) works closely with clients to support the development of their public procurement systems and (ii) ensures that procurement under Bank-financed projects is conducted in accordance with loan agreements and fiduciary standards and obligations. For that purpose, the procurement team provides services to internal and external Clients and is responsible for procurement-related work concerning project preparation, implementation support and project supervision. The team is also responsible for providing procurement input to Economic and Sector Work (ESW).
The Procurement Analyst will be a member of the SIP-LAC team that provides services to the Latin American and Caribbean Region, with a primary focus on the LC2 Country Management Unit (CMU), and to the various Global Practices which finance investment, development policy and Program-for-Results operations in Costa Rica, El Salvador, Guatemala, Honduras, Nicaragua, Panama and the Dominican Republic. The Procurement Analyst reports to the Practice Manager, who delegates coordination responsibilities to the Procurement Coordinator for LCC2.
Duties and Accountabilities:
The Procurement Analyst will work in collaboration with the procurement staff working in the Costa Rica, El Salvador, Guatemala, Honduras, Nicaragua, Panama and the Dominican Republic portfolios.
The responsibilities of the Procurement Analyst include a mix of the following: – Provide support to the procurement team in matters concerning the procurement function.
– Operate and keep updated procurement information tools and systems for reporting purposes. Produce progress and timely reports.
– Participate and assist in designing procurement arrangements for new operations, including completing capacity assessments, risk mitigation plans, and procurement arrangements for relatively non-complex operations.
– Participate and assist in carrying out procurement supervision of projects under implementation, including deliver training and on-demand support on STEP (Systematic Tracking of Exchanges in Procurement) to
– Implementing Agencies and Bank Staff; carrying out ex post reviews and drafting recommendations for the Implementing Agencies; advising teams on procurement matters.
– Participate in missions in straightforward projects or as a junior team member; to discuss the project objectives and understand the implementation environment.
– Assists the Procurement team by reviewing a broad range of procurement issues and documents in all operations phases.
– Provide support to the Specialists or Practice Manager on matters related to country based policy dialogue to further the Bank's support to the countries.
The Procurement Analyst will provide continued support to the team. The selected candidate will work under the Procurement Team Coordinator's guidance and will perform other duties as required and assigned by the Procurement Team Coordinator.
Work implies frequent travel and interaction with: * Internal Contacts: Bank staff in all locations, locally and internationally.
* External Contacts: Government Officials, Consultants, and External Organizations.
Selection Criteria
* Bachelor's Degree in a relevant field (e.g. accounting, finance, laws or public policy) or Master's degree desirable.
* Minimum of three (3) years of direct relevant professional experience.
* Excellent oral and written communications skills in English and Spanish, independently preparing a variety of written outputs and editing technical reports.
* Demonstrated basic understanding of public procurement principles, regulations, processes and practices; and basic understanding of Bank Policies and Procedures and how they apply to Bank operational situations.
* Understanding of procurement data and analytics with the ability to translate such data into operational information for procurement related decision making for the procurement team.
* Demonstrates basic experience in reviews designed to ensure compliance with relevant documentation, policies and procedures.
* Ability to deal sensitively in a multi-cultural environment and build effective working relations with clients and colleagues.
* Good understanding of critical linkages and relationships among clients' business drivers, business operations and objectives and Procurement processes.
* Excellent interpersonal skills, flexibility, and ability to work in teams in a multi-cultural environment.
* Ability to deal sensitively and diplomatically with internal/external contacts at all levels; work independently, prioritizing work, taking initiative, and solving problems; adapt to changing business needs by continuous learning/training.
* Recognized ability to exercise good judgment and in handling confidential and sensitive information.
* Demonstrate ability to function under time pressure and handle multiple tasks in a fast- paced environment of changing priorities, with initiative and resourcefulness.
* Knowledge of technology skills, particularly in Word, Excel and PowerPoint.
Note: Applicants must be able to travel frequently.
World Bank Group Core Competencies
The World Bank Group offers comprehensive benefits, including a retirement plan; medical, life and disability insurance; and paid leave, including parental leave, as well as reasonable accommodations for individuals with disabilities.
We are proud to be an equal opportunity and inclusive employer with a dedicated and committed workforce, and do not discriminate based on gender, gender identity, religion, race, ethnicity, sexual orientation, or disability.