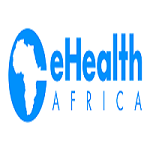 eHealth Africa is focused on improving healthcare by creating effective ways to implement reliable health information management systems. We have developed eHealth and mHealth solutions that can be rapidly deployed to manage patient information, streamline clinical procedures, and provide data and analysis on health program outcomes.
Experience 3 years
Location Kano
Summary of Job
The main goal of the Pharmaceutical/Medical Sales Representative is to increase the visibility and awareness of our company's pharmaceutical and medical products and maximize sales growth.
The Medical Sales Rep will act as the key link between our company and healthcare professionals and institutions and will aim at meeting "SMART" sales targets.
Essential Duties and Responsibilities
To perform this role successfully, the Pharmaceutical/Medical Sales Representative will perform the following responsibilities in relation to all clinics which will include but are not limited to:
Core Tasks
Sales and Marketing:
Assess clients needs and present suitable promoted products available from EHA distribution center.
Attend sales meetings, conference calls, training sessions, and symposium circuits as required.
Work with the sales team to develop and implement strategies to ensure a consistent marketing message and sales growth / portfolio liquidation..
Build positive trust relationships with healthcare partners to influence targeted groups in the decision-making process.
Monitor and analyze data and market conditions to identify competitive advantage.
Keep accurate records and documentation for reporting, feedback and strategy planning.
Stay up-to-date with the latest medical data.
Requirements
A minimum of a B.Pharm or equivalent.
Minimum of 3 years proven experience in Pharmaceutical Sales in the Northern Part of Nigeria with proven customer relationships.
Proven track record of meeting and exceeding sales targets.
Customer service skills.
Desired:
Experience in the healthcare industry or pharmaceutical distribution industry will be a strong advantage.
Functional Competencies:
Strong customer service ethics
Improvement Focus
Flexibility as there could be lots of travel involved
Strong networking and negotiation skills
Ability to work well in a team setting
Reliable and ethical, respecting customers' confidentiality
Ability to explain complex information in simple terms
Timely feedback and reporting any deviations from initial plans.
Provision of quality customer service.
Excellent communication and interpersonal skills.
Strong Computer Proficiency.
Ability to pay attention to details and excellent reporting skills.
Remuneration
Competitive salary based on our salary scale.
Other Benefits:
The following benefits are available with this offer of employment:
Healthcare: EHA Clinics will cover medical expenses for yourself, your spouse, and up to two dependents. Further details are contained in the EHA Clinics Employee Handbook.
Group Life Assurance: EHA Clinics provides life insurance for team members. This insurance is payable in the event of your death. The effective date of coverage will be upon successful completion of your probationary period.
Group & Personal Accident: EHA Clinics provides Accidental Death and Dismemberment Insurance (ADD) for you as our employee. AD&D covers death by accidental means (rather than natural causes) and dismemberment. The effective date of coverage is your hire date.
Pension: EHA Clinics supports employee retirement preparation and investment by paying a 10% pension contribution on top of the statutory pension contribution of 8% that is already factored into your salary.
Annual Leave: You are entitled to 21 days paid annual leave accrued at 1.75 days/month (based on full-time work schedule).
Method of Application
Interested and qualified? Go to eHealth Systems Africa on www.eha.ng to apply