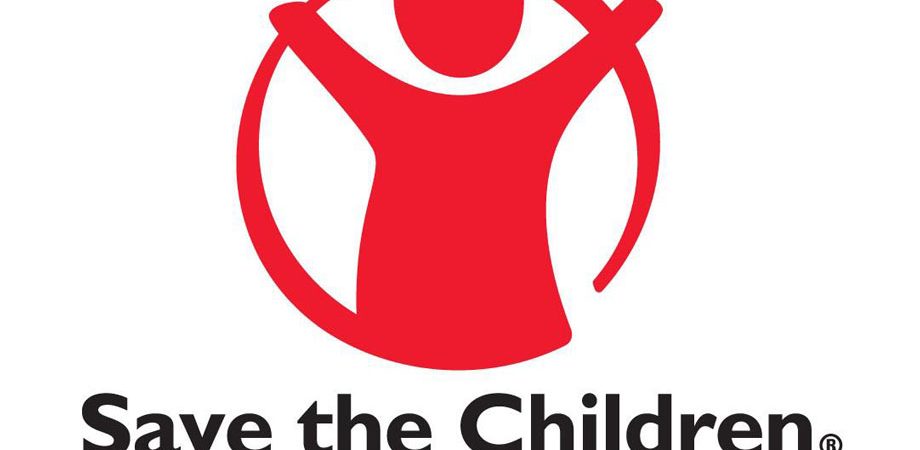 Save the Children is the leading independent organization for children in need, with programs in over 120 countries. We save children's lives. We fight for their rights. We help them fulfil their potential. Save the Children is working in Nigeria because one in five children in Nigeria dies before their fifth birthday. About 40% of children miss out on school and have to work to survive while nearly 2 million children have lost one or both parents to an AIDS-related disease.
We are recruiting to fill the position below:
Job Title: Partnership Coordinator
Ref No: 220004NK
Location: Maiduguri, Borno (with up to 50% at Partners Field Offices)
Employee Status: Fixed Term
Contract Length: Permanent Fixed Term 12 months
Team: Nigeria Countrry Office
Grade: 3
Reports to: Humanitarian Awards Manager with dotted Lines to BHA Manager
Child Safeguarding: (Select only one)
Level 3 – the responsibilities of the post may require the post holder to have regular contact with or access to children or young people
Role Purpose
The Partnership Coordinator will be responsible for managing BHA partner's relationships with Save the Children's partners in Borno developing and strengthening save the children International (SCI)'s portfolio of partnership work, and ensuring compliance with SCI's partnership policies and procedures, including financial and reporting requirements.
With Support from Awrds Manager, the Partnership Coordinator takes the lead role for SCI's engagement with local partners in Borno programme especially under BHA.
The overall aim of the Partnership Coordinator is to ensure partnerships in Borno programme respect SCI's Partnership Principles of value driven and empowering relationships, transparency, accountability and mutual benefit, and ensuring quality programme implementation with partners through a systematic operational partnership approach guided by SCI's Partnership Framework and SCI's Humanitarian principles.
The post holder is responsible for ensuring staff and partners' capacities are developed to ensure quality programming across the full range of SC Nigeria and speficially to BHA.
The post holder will be expected, with limited support, to lead on overall partner coordination, facilitate standard partner assessments, facilitate partner capacity strengthening plans and development, staff capacity strengthening, operational system adaptation and facilitating partners with programme design and budgeting.
The successful candidate will work closely with: i) relevant programme/project Managers, who are responsible for all aspects of program implementation; in addition to ii) Humanitarian Awards Manager and Country Office Partnership Advisors/Specialist for remote support to strategic partnership development, partner mapping, and policy and strategy development. ii) relevant department in particular Monitiring and evaluation accountability livelihood (MEAL), and Programme development and Quality (PDQ) and Programme Operations.
Scope of Role
Key working relationships:
With Dotted reporting line to BHA Program Manager, will also work closely Operations Department, MEAL team, Field Office Managers, Programme/Project Coordinators and Country Office Partnership Advisor/Specialist.
Key Areas of Accountability:
Overall Responsibilities:
Continue to carry out partner/stakeholder mapping regularly, working with others in the SC programme and the wider NGO community, and to manage and be responsible for a transparent selection process of partners ensuring alignment with SCI's values and Country Strategic Plan;
Facilitate a collaborative capacity assessment process with selected partners highlighting areas in need of support and agree on a Capacity Development plan for each partner, which may include training, mentoring, field trips, shadowing, exchange visits, SCI staff seconded into partner etc; Especially for BHA partners.
Where possible, facilitate partners' direct access to donor funding, without passing through SCI and in line with institutional doors grand bargain campaign.
ThroughAwards department to set up regular monitoring plan with each partner, with a dual emphasis on compliance and risk management for funds and goods, as well as a capacity development plan to measure the impact of the capacity building programme on organisational capacity and ability to implement good quality programmes; Developing necessary tools that can be use to support partners when needed.
Ensure that the partners receive adequate support on finance, logistics, HR, reporting and other organisational requirements;
To work at all times to build a close, two way working relationship where partners are respected, listened to and supported and to create an open channel to discuss challenges and constraints as they arise;
Ensure learning from partners is fed into SCI Nigeria programme strategic planning.
Programme Management Support:
Ensure that partner projects are implemented in line with SCI and donor rules and regulations;
Strengthen management and follow up systems with partners for monitoring and reporting purposes;
Standardise ways of working with partners and build partners capacity in work-planning and programme cycle management;
Provide support to programme Coordinators and partners at the field level to trouble-shoot issues affecting programme delivery;
Work with Programme Coordinators and budget holders to ensure early communication to CO for any project amendments, extensions etc and support the development of these requests with the partners;
Provide additional support, where necessary, to the programme Coordinators to help ensure that partner projects are implemented on time and to budget;
Work with field teams and partnership advisor to review project partnerships including partner-led implementation progress;
Ensure the communication of SCI Nigeria's partnership strategy to key stakeholders.
Compliance, Reporting and  Monitoring Responsibilities:
Maintain an oversight on partne's periodic reporting requirements by ensuring  timely submission and  reviews are carried out as per SCI quality standards.
Understanding of SCI processes and other key donor requirements and communication and adherence to these
Understanding of the Award Management System (AMS) and reporting functions, and ensure AMS is up to date to drive data quality
Accountable for driving AMS data completeness and quality for relevant awards
Support kick off meetings led by the Award Manager and the communication of compliance requirements across the CO
Capacity Strengthening:
Provide ongoing technical support to SCI  local partners in the area of organizational development and SCI  integrated program approach with special effort on BHA Partners;
Identify and act on opportunities to link SCI partnership work to local and regional partnership work;
Lead the development and implementation of appropriate partnership and capacity buildings modules tools and plans with support from Program Oerations Teams..
Coordination (Internal and External):
Working in close collaboration with relevant Technical Advisers and programme Managers/coordinators, coordinate the preparation and submission of partnership proposals;
Support proposal design and review processes to ensure that partnership and capacity building strategies are in alignment with program guidelines and standards;
Take the lead on organising an annual partnership workshop, coordinating with relevant teams;
Collaborate with the partnership advisor/Specialist and MEAL team to support the assessment and implementation of the MEAL programme as designed for local partners;
Collaborate with finance and programme teams to support the tracking and submission of partner's finance reports with relevant supporting documents and timley processing of advance request
In collaboration with the awards team and programme staff, ensure the vetting of selected partners.
Work with NGO fora towards a greater voice for NNGOs in the humanitarian system (capacity strengthening ngo, coordination and advocacy); and
Additional Job Responsibilities
The duties and responsibilities as set out above are not exhaustive and the role holder may be required to carry out additional duties within reasonableness of their level of skills and experience.
Qualifications and Experience
Essential:
Bachelor's or Higher Degree in Social Sciences or relevant field
2-5 years of demonstrated experience in partnership arena
Experience and expertise in humanitarian context
Experience in capacity development and/or organisational development
Strong interpersonal communication and facilitation skills
Very good coaching, mentoring and team building abilities
Excellent English and Arabic language skills
Strong written and oral communication skills
Ability to work in a team and contribute to a positive working environment.
Capacity to work in a fast paced environment and produce results under challenging conditions
Willingness to work in a challenging security environment
Desirable:
A very good understanding of at least 2 of the sectoral programmes and a working knowledge of the programme priorities of the response which include Education, Child Protection, Health, Nutrition.
Experience working in local/national NGO
Skills and Behaviours (our Values in Practice)
Accountability:
Accountability for making decisions, managing resources efficiently, achieving and role modelling Save the Children values
Holds the team and partners accountable to deliver on their responsibilities – giving them the freedom to deliver in the best way they see fit, providing the necessary development to improve performance and applying appropriate consequences when results are not achieved
Ambition:
Sets ambitious and challenging goals for themselves (and their team), takes responsibility for their own personal development and encourages others to do the same
Widely shares their personal vision for Save the Children, engages and motivates others
Future orientated, thinks strategically
Collaboration:
Builds and maintains effective relationships, with their team, colleagues, Members and external partners and supporters
Values diversity, sees it as a source of competitive strength
Approachable, good listener, easy to talk to
Creativity:
Develops and encourages new and innovative solutions
Willing to take disciplined risks
Integrity:
Honest, encourages openness and transparency
Equal Opportunities:
The role holder is required to carry out the duties in accordance with the SCI Equal Opportunities and Diversity policies and procedures.
Child Safeguarding:
We need to keep children safe so our selection process, which includes rigorous background checks, reflects our commitment to the protection of children from abuse.
Health and Safety:
The role holder is required to carry out the duties in accordance with SCI Health and Safety policies and procedures.
Application Closing Date
28th June, 2022.
Method of Application
Interested and qualified candidates should:
Click here to apply online
Note
Applicants are advised that Save the Children International does not require any payment or expense during the entire recruitment process. Any request in this direction should be immediately reported as it is contrary to the values and practices of our organization.
Due to the volume of applications received, Save the Children may not provide feedback to all applicants. Only shortlisted candidates will be contacted.
Qualified candidates are encouraged to apply as soon as possible, as applications will be reviewed as received. Save the Children reserves the right to change the closing date, if considered necessary.