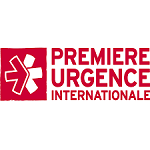 Première Urgence Internationale (PUI) is a non-governmental, non-profit, non-political and non-religious international aid organization. Our teams are committed to supporting civilians' victims of marginalization and exclusion, or hit by natural disasters, wars and economic collapses, by answering their fundamental needs. Our aim is to provide emergency relief to uprooted people in order to help them recover their dignity and regain self-sufficiency. The PUI Nigerian Mission has been officially opened in April 2016, with a focus on meeting urgent needs, including improving access to food commodities, primary health care and nutrition for Internally Displaced People (IDP) and host communities (HC) living in Maiduguri Metropolitan Council (MMC).
The progressive sectorial widening allowed PUI to start implementing an integrated approach from 2017 in food security, livelihoods, and nutrition and health sectors, with the support of ECHO, FFP, OFDA and CIAA/CDC, in line with PUI's global strategy. In mid-2018, PUI developed its comprehensive response by adding Protection and Community Outreach (PCO) activities to the existing programs in Bolori II. In 2018, PUI also scaled up its intervention with the opening of Monguno LGA base, with the main objectives of reducing morbidity and mortality of the most vulnerable population and promoting protection amongst the whole affected community.
The severity of the needs and the reduction of the humanitarian access make PUI positioning in Health and Nutrition crucial, especially in Monguno where PUI has taken over some core activities from ALIMA at the beginning of 2021, after they closed their program there. At the end of 2020, PUI launched an exploratory mission, along with INGO colleagues in Zamfara State (North West), and has developed a strategy for its upcoming intervention in the area. In 2022, PUI continues with its intervention as it considers the opening of PULKA field office, with the main objectives of reducing morbidity and mortality of the most vulnerable population and promoting protection amongst the whole affected community.
We are recruiting to fill the position below:
Job Title: OTP Nurse & Nutrition Officer
Location: Pulka – Gwoza LGA, Borno
Employment Type: Full-time
Starting Date: 1st December 2022
Duration of Contract: 5 Months
Position Details
Working under the guidance and supervision of the Health & Nutrition Supervisor, the Nutrition Officer or OTP Nurse will be directly responsible for implementation of Community Management of Acute Malnutrition (CMAM) or Infant and Young Child Feeding (IYCF) program depending on assignment.
Responsibilities will include day to day supports to Nutritional activities in the health facilities, mobile health outposts and their catchment communities, monitoring of activities, report making, coordination with other sectors as well as close collaboration with the Nutrition unit at the MOH health facility staff and managers.
Responsibilities and Tasks
Implementation And Monitoring Of The Nutrition Activities:
Responsible for day to day management of nutrition activities at OTP or IYCF project sites according to the standardized protocols, policies and guidelines outlined by the Nigeria Federal Ministry of Health (FMOH) and/or Global nutrition standards
Traige and manage patients according to severity of their condition and refer where necessary
Ensure Assistant accurately Take anthropometric measurements (MUAC, weight, height, oedema, use of w/h charts) and evaluate the result
Participate in the identification of eligible project beneficiaries and Community Focal persons including Community Nutrition Mobilsers, Lead Mothers according to assignment
Participate in organising Project beneficiaries and Volunteers into groups and other Fora for dissemination of nutrition messages
With the support of CMAM or IYCF Supervisors, participate in the planning for and implementation of trainings of the beneficiaries, volunteers and community Focal persons
Participate in planning and conducting community/household surveys or assessments according to need
Ensure OTP beneficiary absentee or defaulter tracing and other forms of beneficiary follow-ups at community level
Ensure appropriate and consistent education messaging/behaviour change communication (BCC) to mothers and other carers at OTP or IYCF project sites
Analyze the humanitarian situation, taking protection problems into consideration/Do no Harm to the population
In liaison with supervisor, disseminate any relevant IEC materials and reporting tools to Lead Mothers, volunteers or health facility staff as may be required
Knowing, promoting, implementing and following up the universal hygiene standards/ precautions, bio-hazard prevention and infection control, security rules and other protocols and procedures in the medical premises and ensuring high standards of hygiene of his/her working environment. always Respecting medical secrets and confidentiality.
Community Mobilization:
S/he will help nurture good collaboration between PUI and local community leaders
Act as a liaison with the local population and authorities in order to identify the needs, grievances and major events that could have potential consequences for PUI activities
Help to ensure that OTP or IYCF beneficiaries and local populations both understand the project goals and actively participate in their implementation.
Communication and Reporting:
Pass on any information or problems to his/her direct and/or indirect supervisor concerning his/her task, PUI programs, or safety aspects
Address any issues on the field with the beneficiaries or the community members and tell the line supervisor
Represent PUI at anytime and anywhere when s/he is in duty
Collect and compile data, pictures and information from the field to present accurate weekly internal reports to the supervisor.
Present weekly achievements, problems encountered and suggestion to improve the project implementation.
S/he will help strengthen the PUI's community Feedback and Complains system.
Keep monitoring tools and files archived at the PUI office, ensuring their availability to his/her supervisor.
Logistic and Administration:
Contribute to logistical and administrative organization of the activities
Contribute to the definition of the needs in materials and tools regarding the program and the planning of interventions.
Ensure the safety and good condition of all material provided by PUI.
The tasks and responsibilities defined in this job description are non-exhaustive and can evolve depending on the project's needs.
Specific Objectives and Linked Activities
Implement the outpatient therapeutic feeding of severely malnourished under-fives, and community outreach integrated with Infant and Young Child Feeding (IYCF) according to the stipulated protocols
Train and mentor the nutrition program staff and the integrated community nutrition mobilisers (CNM) through identification of capacity gaps and carrying out refresher trainings and on-the-job trainings
Disseminate key messages on nutrition to the targeted beneficiaries, and ensure it is delivered appropriately
Participate in surveillance activities including mass MUAC screening of the under-fives/pregnant and lactating woman based on project needs.
Enhance close collaboration with Health, Food Security, and Protection and Community Outreach (PCO) at project level
Compile and submit accurate weekly and monthly project data/reports of all the nutrition activities
Perform any other duties as assigned by the supervisor.
Priorities of the Department
Quality implementation of cmam and iycf programs according to global and national guidelines
Quality data management and reporting of CMAM and IYCF activities
Strong integration of nutrition activities with other sectors at PUI.
Mandatory Requirements
Education Degree: Bachelor's Degree in Nutrition, Dietetics, Nursing with practicing license is an added advantage.
Work experience: At least 2 years' experience in CMAM and IYCF in Emergency in host communities or IDP camp settings. Experience in NGO is mandatory.
Language skills: Good command in English, (speaking, reading & writing) Hausa, Kanuri and Gwoza local dialect is an added advantage.
Knowledge and Skills:
Understanding of nutritional surveillance and information systems
Proven ability and experience in planning and conducting formal training session on nutrition including CMAM and IYCF
Ability to deal with relations with local authorities as a nutrition representative of PUI in the working area
Proven capacity to supervise, train and coach local staff and community workers
Ability to manage a fair workload including emergencies.
Computer Skills:
Proficient user of MS Office (including Word, Excel, Outlook, PowerPoint).
Interests:
Working in humanitarian relief, interest for social issues.
Transversals Skills:
Strong motivation to help people in need
Ability to adapt or change priorities according to the changing situation within a mission or the organization itself
Understanding and capacity of integration into the local environment
Ability to analyse and suggest improvements of the activities
Well organized and hard worker
Able to manage stress and pressure
Understanding of the context of the area
Reliability
Neutrality
Able to check validity of information, logical thinking.
Salary
N300,000 – N371,000 monthly.
Application Closing Date
12th November, 2022.
How to Apply
Interested and qualified candidates should:
Click here to apply online