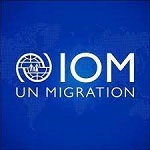 Open to Internal and External Candidates
Position Title : Operations Clerk
Duty Station : Mae Sot, Thailand
Classification : General Service (G-3, THB 49,198.25 per month)
Type of Appointment : One Year Fixed-Term Contract
Initial 12 months with possibility of extension
Desired Start Date : As soon as possible
Closing Date : 11 December 2022
Reference Code : VN069/2022
Established in 1951, IOM is the leading inter-governmental organization in the field of migration and works closely with governmental, intergovernmental and non-governmental partners. IOM is dedicated to promoting humane and orderly migration for the benefit of all. It does so by providing services and advice to governments and migrants.
1. ORGANIZATIONAL CONTEXT AND SCOPE:
Under the overall supervision of Head of Sub-office in Mae Sot and direct supervision of the Senior Operations Assistant in Mae Sot and, in collaboration with relevant units at Headquarters and the Administrative Centres, the successful candidate will be responsible and accountable for managing daily clerical and administrative support to the Resettlement Movement and Management Unit.
2. RESPONSIBILITIES AND ACCOUNTABILITIES:
The successful candidate will have the following duties and responsibilities:
Provide clerical support on logistics and coordination related to health assessment/activities (including vaccination, smear collection, PEC, PCR), CIS interview, Departure/Arrival assistance (at IOM hotel or office)
Provide clerical support on logistics and coordination related to health assessment/activities (including vaccination, smear collection, PEC, PCR), CIS interview, Departure/Arrival assistance (at IOM hotel or office)
Assist in registering refugees in IOM accommodation (checking in / checking out process).
Provide hotel arrival briefings to refugees about the standard services and facilities at the hotel, including the DO and DON'T aspects during the stay at the hotel.
Assist in escorting the refugees to come to the RSC office, IOM clinic, the airport, or other places according to the IOM schedule.
In coordination with Senior OPS Assistant and IOM Mae Sot Head of Sub-office, response to questions or requests of the refugees staying at the IOM hotel.
Provide clerical support such as PR requests and invoice processes related to providing services to the assisted refugees.
Maintain a positive working relationship with other relevant units in IOM Mae Sot office.
Keep the IOM Mae Sot Senior Operations Assistant and IOM Mae Sot Head of Sub-office updated on relevant issues related to refugees under IOM's custody.
Perform such other duties as may be assigned.
3. QUALIFICATIONS AND EXPERIENCE
EDUCATION
School diploma with three years of relevant experience; or,
Bachelor's degree in Political or Social Sciences, International Relations, Development Studies, Migration Studies, Human Rights, Law or related fields from an accredited academic institution with one years of relevant professional experience.
At least two years of experience in with an international or intergovernmental organization working on issues related to migrant populations in Thailand.
EXPERIENCE
Prior Movement Operations, transportation-related experience a strong advantage.
Ability to use own initiative and work under pressure with minimum supervision.
SKILLS
In depth knowledge of the broad range of migration related subject areas dealt with by the Organization.
Strong computer skills – Word, Excel, and Internet; past experience with Movement Operations-related databases and systems (including MiMOSA) is a distinct advantage.
Strong interpersonal and communication skills**.**
4. LANGUAGES
Fluency in English and Thai (oral and written) is required
Working Knowledge of Burmese or other languages spoken by minority groups from Myanmar is desirable.
5. DESIRABLE COMPETENCIES:
The incumbent is expected to demonstrate the following values and competencies:
Values
Inclusion and respect for diversity: Respects and promotes individual and cultural differences; encourages diversity and inclusion wherever possible.
Integrity and transparency: Maintains high ethical standards and acts in a manner consistent with organizational principles/rules and standards of conduct.
Professionalism: Demonstrates ability to work in a composed, competent and committed manner and exercises careful judgment in meeting day-to-day challenges.
Core Competencies – behavioural indicators level 1
Teamwork: develops and promotes effective collaboration within and across units to achieve shared goals and optimize results.
Delivering results: produces and delivers quality results in a service- oriented and timely manner. Is action oriented and committed to achieving agreed outcomes.
Managing and sharing knowledge: continuously seeks to learn, share knowledge, and innovate.
Accountability: takes ownership for achieving the Organization's priorities and assumes responsibility for own action and delegated work.
Communication: encourages and contributes to clear and open communication. Explains complex matters in an informative, inspiring, and motivational way.
Other
Any offer made to the candidate in relation to this vacancy notice is subject to funding confirmation.
Appointment will be subject to certification that the candidate is medically fit for appointment and verification of residency, visa and authorizations by the concerned Government, where applicable.
Only candidates residing in either the country of the duty station or from a location in a neighboring country that is within commuting distance of the duty station will be considered. In all cases, a prerequisite for taking up the position is legal residency in the country of the duty station, or in the neighboring country located within commuting distance, and work permit, as applicable.
How to apply
Interested candidates are invited to submit their applications to the IOM Bangkok Human Resources Unit at e-mail bkkrecruitment@iom.int byDecember 11, 2022 at the latest.
Kindly indicate the reference code VN069/2022 followed by your full name in the subject line.
Applications should include:
a) a cover letter, indicating the dates of availability;
b) a curriculum vitae;
c) a duly completed IOM Personal History Form which can be downloaded from https://thailand.iom.int/sites/g/files/tmzbdl1371/files/Vacancies/Form/iom-personal-history-form-270122.xls.
Only shortlisted candidates will be contacted.
Posting period: From 28.11.2022 to 11.12.2022