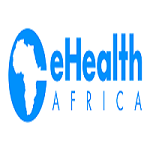 eHealth Africa is focused on improving healthcare by creating effective ways to implement reliable health information management systems. We have developed eHealth and mHealth solutions that can be rapidly deployed to manage patient information, streamline clinical procedures, and provide data and analysis on health program outcomes.
Summary of Job
The Operations Assistant reports to the Practice and QA manager of the Clinic. S/he will undertake all operational and clerical duties in line with her outline Job description, S/he will be the "face" of the organization to all visitors and will be responsible for creating the first impression visitors would have about the Organization.
Essential Duties and Responsibilities
To perform this job successfully, s/he must be able to perform each essential duty satisfactorily. Other duties may be assigned.
Administrative Duties
Receives and welcomes clients at the clinic
Creating, updating, and maintaining low-level records and databases related to Odoo
Generates final invoices for clients/patients
Responsible for filing itemized receipts and claims for submission to the respective insurance companies
Assists in vendor identification and requesting & receiving RFQs for clinic purchases
Creates and updates vendor profiles on Odoo
Maintaining patient confidence by keeping their information confidential.
Maintains important documents, files and records in an organized manner.
Supports managers and employees through a variety of tasks related to organization and communication
Responsible for providing information about the services and products of the Clinics when visitors make an enquiry.
Attends to all phone calls made to EHA Clinics
Ensures compliance with all the safety procedures and keeping the management informed about any kind of unsafe situation.
Responsible for conferring and coordinating with other departments.
Updating job knowledge by participating in educational opportunities; reading technical publications; maintaining personal networks.
Accomplishing organizational goals by accepting ownership for accomplishing new and different requests; exploring opportunities to add value to job accomplishments.
Receives, sorts and distributes mail
The task list is neither exhaustive nor restrictive and it is evolving.
Adheres to EHA Clinics Code of Conduct as well as ethical standards of the field.
Other duties as assigned from time to time
Patient & Family Education / Support:
Provide emotional support and measures to alleviate fear and anxiety.
Participate in voluntary community health activities to promote, maintain and restore health and prevent diseases.
Adheres to Policies and Procedures.
Adheres to EHA Clinics Code of Conduct as well as ethical standards of the field.
Customer Service Requirements:
Must have excellent customer service skills and communication skills
Must be able to plan and perform daily activities in an organized manner.
Must be kind, compassionate, dedicated and patient.
Must have the ability to handle different kinds of emotions as well as manage on the job stress.
Must be focused, very detailed and be creative in making decisions.
Must be physically and mentally stable to handle extended shifts as well as mental pressure and traumatic events.
Must be able to review, analyze and respond to the different situation they encounter daily.
Must be able to think critically in adapting to change, judging situations and taking appropriate decisions.
Professional Development
EHA Clinics requires all staff to keep their knowledge and skills up to date.
S/he is expected to continue to learn throughout their career at EHA Clinics through continuing professional development (CPD). The professional body relating to specialist areas will have information on the type of CPD to be carried out and how much should be completed each year.
Key Areas of Note
Ensure continuing education, training and development is undertaken to meet clinical governance guidelines for Continuing Professional Development and a Personal Development Plan.
Keep up to date with relevant medical research, technology, and evidence-based medical practice by attending continuing education courses and professional meetings, reading journals, etc.
Perform a variety of research and analysis tasks associated with improvement of clinical care, medical diagnosis, and treatment where appropriate.
Work Experience: A minimum of two (2) year experience handling roles as a Personal Assistant, Front Desk Executive and  Customer Service in any reputable company
Qualifications & Training
Bachelor's Degree in Business Administration, Office Management & Technology, Public  Administration, Secretarial Studies or any management related field of study.
Key Skills and Attributes:
Computer literacy
Excellent Communication
Working Under Pressure
Humane, Empathetic and Supportive Bedside Manner
Leadership and Teamwork
Problem solving and Initiative
Time Management and Organization
Attention to Detail.
Salary
Competitive salary scale based on improvements from the CONMESS and CONHESS salary structures as well as surveys from top private hospitals in Nigeria.
Salary is negotiable but performance-based. Base salary constitutes 70%, while 30% is a bonus based on predefined individual performance indicators and monthly organizational performance.
Other Benefits:
The following benefits are available with this offer of employment:
Health Insurance: EHA Clinics will cover medical expenses for yourself, your spouse and up to two dependents. Further details are contained in the Nigeria Addendum to the EHA Clinics Employee Handbook.
Group Life Assurance: EHA Clinics provides life insurance for you as our employee. This insurance is payable in the event of your death. The effective date of coverage will be upon successful completion of your probationary period.
Group & Personal Accident: EHA Clinics provides Accidental Death and Dismemberment Insurance (ADD) for you as our employee. AD&D covers death by accidental means (rather than natural causes) and dismemberment. The effective date of coverage is your hire date.
Pension: EHA Clinics supports employee retirement preparation and investment by paying a 10% pension contribution on top of the statutory pension contribution of 8% that is already factored into your salary.
Annual Leave: You are entitled to 21 days paid annual leave accrued at 1.75 days/month. Employees may begin scheduling leave with their direct supervisor upon successful completion of their probationary period.
Method of Application
Interested and qualified? Go to eHealth Systems Africa on www.eha.ng to apply