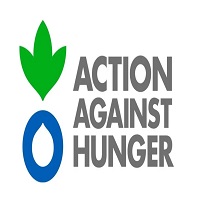 Action Against Hunger is the world's hunger specialist and leader in a global movement that aims to end life-threatening hunger for good within our lifetimes. For 40 years, the humanitarian and development organization has been on the front lines, treating and preventing hunger across nearly 50 countries. It served more than 21 million people in 2018 alone.
We are recruiting to fill the position below:
Job Title: Nutrition and Health Officer
Location: Potiskum, Yobe
Reporting to: Nutrition and Health Programme Manager
Proposed start date: November 2022
Key Responsibilities
Update and maintain 5W/4W mapping (Health, and Nutrition sector) tool on a monthly basis for the operational LGA; and share with the Nutrition and Health Programme Manager;
Update tracking tool to monitor programme screening-based data on acute malnutrition; collect health facility-based disease surveillance reports and update morbidity reporting tool for assigned health facilities/LGAs;
Liaise with Nutrition and Health Assistants for accessing community support group database; health facility database on a regular basis and updating overall health facility based activities;
Prepare individual monthly action plan in reference to work plan and share with the Nutrition and Health Programme Manager in regular monthly planning meeting with nutrition and health teams led by the Nutrition and Health Programme Manager;
During supervision visit, identify gaps of in supply sides and report to the Nutrition and Health Programme Manager for remedial action;
Ensure that referral of are made to the nearest higher-level centre and tracked for high-risk pregnancies, SAM with medical complications and other conditions requiring higher-level care;
Share training plans with identified needs to the PM well in advance to facilitate support from HR/Admin/Logistics;
Track Supervisee's daily attendance, validate monthly attendance for supervisee, and submit it on a timely basis to HR;
Collect consumption reports from health facilities, compile for LGA and share with line manager with needs for upcoming month;
Regularly report and coordinate with line manager regarding challenges, issues faced in the field for timely and appropriate decision-making.
Position Requirements
Bachelor's Degree in Nursing, Midwifery, Public Heath or other relevant qualifications with experience in Public Health and CMAM programming;
Minimum of three (3) years experience in primary health care program;
An excellent report-writing skill is required including MS word, excel and powerpoint;
Fluent in written and spoken English and Hausa;
Good communication and Interpersonal skills;
Team management experience with similar programs;
Ability to observe and to provide feedback on the activities;
Ability to manage staff according to local culture and organization policies.
Starting Basic Salary
NGN326,033 per month (excluding other benefits)
Application Closing Date
Tuesday, 8th November, 2022.
Method of Application
Interested and qualified candidates should:
Click here to apply online
Note
Action Against Hunger provides Equal Employment Opportunities (EEO) to all employees and applicants for employment without regard to race, colour, religion, gender, national origin, age, disability or genetics.
Other benefits include but not limited to 100% health care coverage, free and direct access to Cross Knowledge e-learning platform.
This is an emergency recruitment and we are looking to fill this role as soon as possible. Candidates available to start immediately are highly preferred.
All candidates MUST ensure they answer all the questions asked for this application. Failure to do so means candidates will not be considered for the process.
Qualified women are strongly encouraged to apply.