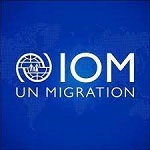 Position Title: National Teleradiology Officer (Systems Analyst)
Job classification: NO-A
Duty station: Manila (Global) Administrative Centre (MAC)
Type of Appointment: One-Year Fixed-Term with possibility of extension
Salary: Php 1,195,132.00 per annum net of taxes
Context
IOM's Migration Health Division (MHD) performs health assessment to Migrants resettling to different countries. The IOM Global Teleradiology and Quality Control Centre of MHD based in Manila, Philippines, is responsible for Global radiology support, radiology software applications, and Teleradiology programs aiming to standardize and optimize the quality of Radiology service in migrants' health assessment field operations and provides the support to both IOM and non-IOM panel clinics in different regions worldwide.
Under the direct supervision of the Global Radiology Coordinator and in close coordination with the International radiologists and Teleradiology system administrators, the successful candidate is responsible for process and systems analysis support, requirements gathering and verification, testing and training for IOM Teleradiology and radiology related medical systems, and ensuring fulfilment of business requirements of IOM migrant health operations both in the field missions and at the Teleradiology Center.
Required Qualification and Experience
Education
Completed Master's degree in medical field, public health, health sciences or health information systems from an accredited academic institution; or
Bachelor's degree in the above fields with minimum two (2) years of relevant professional experience of which at least one (1) year in medical systems business process management, medical software implementation and management, including troubleshooting and aligning policies and processes with software functionalities.
Training on medical informatics, and migrants' health panel physician instructions will be an advantage.
Experience
Candidates with medical or health background will have a distinct advantage.
Actual experience in analysis, designing and managing of health system software applications
Experience in technical writing, coordination and reporting, and management of documents for software development.
Extensive knowledge on migrant health and IOM medical operation is of advantage
Understanding of medical, public health and statistical terminology as well as IT disciplines and ability to correctly bridge health and information technology to address changing information management needs of medical units
Strong analytical skills required, including a thorough understanding of how to interpret medical information management needs and translate them into application/operational requirements
Excellent time management skills
Excellent verbal and written communication skills and the ability to interact professionally with a diverse group
Skills in conducting end user training.
How to apply
Interested candidates are invited to submit their applications by 28 December 2022 at the latest, referring to this advertisement.
For further information, please refer to: https://careersph.iom.int/vacancies/vn-1092022-vn-1092022-national-teleradiology-officer-systems-analyst-no-manila-global
In order for an application to be considered valid, IOM only accepts online profiles duly completed. IOM welcomes applicants from qualified individuals, irrespective of their race, religion, skin, color, nationality, age, disability status, ancestry, sex, sexual orientation, gender identity or expression, marital status, family structure, mental health status, or any other characteristic.
Only shortlisted candidates will be contacted.