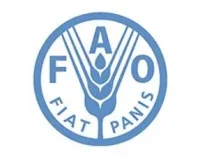 2300790
National Technical Coordinator of the Indigenous Women Project
Job advertisement : Apr 5/2023
Publication cancellation date : Apr 9/2023, 21:59:00
Organizational Unit: FLGUA
Job type : Temporary work
Requirement Type: NPP ( National Project Personnel )
Grade Level: N / A
Main location : Guatemala-Totonicapan
Duration: 12 months with the possibility of extension according to performance
Position Number: N / A
FAO seeks to ensure gender, geographic and linguistic diversity among its staff and its international consultants, in order to serve the Member States of the Organization in the best possible way in all regions.
 FAO is committed to achieving diversity in its workforce in terms of sex, nationality, origin and culture.
 Women, nationals of under-represented or under-represented Member States and persons with disabilities with the necessary qualifications are encouraged to submit their applications.
 All persons working for FAO must comply with the highest standards of professional integrity and conduct and uphold FAO's values.
 FAO, as a specialized agency of the United Nations, applies a zero tolerance policy for conduct incompatible with its statute, objectives and mandate, in particular sexual exploitation and abuse, sexual harassment, abuse of authority and discrimination.
 All selected candidates will undergo rigorous reference and background checks.
 All requests will be treated with the strictest confidentiality.
Organizational framework
The Food and Agriculture Organization of the United Nations and the Government of Guatemala signed the Country Programming Framework ( MPP ) 2022 – 2025, It defines the national priorities that FAO will address through actions at the country level within the scope of its strategic frameworks. These priorities aim to guarantee FAO's comparative advantages to contribute to the achievement of the goals established in State policy instruments such as the K'atún National Development Plan Our Guatemala 2032 ( CONADUR-SEGEPLAN, 2014 ), the National Development Priorities ( SEGEPLAN, 2016 ), the General Government Policy 2020-2024, as well as the United Nations Framework for Cooperation on Sustainable Development in Guatemala ( MC ) and Agenda 2030,contributing directly to the three Sustainable Development Goals ( ODS ) highlighted in the new FAO Strategic Framework 2022-2031: SDG1 ( end of poverty ), ODS2 ( zero hunger ) and ODS10 ( reduction of inequalities ).
This agreement establishes three priority government areas to be addressed by FAO, these are: 1 ) More productive, prosperous and inclusive territories for a better life, 2 ) Food security and better nutrition, and 3 ) Resilience and better environment. These are areas that are in line with the MC and with the new FAO Strategic Framework 2022-2031, which promotes accelerating progress towards the 2030 Agenda through four improvements: better production, better nutrition, better environment and a better life without leaving anyone behind.
Hierarchical dependency
The NPP will be under the supervision of the Assistant Representative ( Program ).
Field of specialization
FAO, through its Field Program, has a presence at the territorial level, coordinates and strengthens actions with municipalities, sectoral institutions in the territory, local organizations and families. The strengthening of institutional capacities at the territorial level is aimed at improving coordination, articulation, participation and adding synergies to territorialize public programs and policies, generate methodologies, instruments, good practices to improve food security, income generation, management and conservation of natural resources and climate change.
The effects of migration present great social and economic challenges, affecting women and girls more. The unequal social situation of women generates participation gaps in the economy of their territories, due to: 1 ) Inequality in access to productive goods and services to access value chains, 2 ) Obstacles to access land tenure, little leadership and underutilization of forest resources; 3 ) Limited competences of sectoral and local public institutions to promote their empowerment; 4 ) Participation gaps in spaces for consultation and decision that affect their ways of life. In this context, FAO in coalition with the FSC Indigenous Foundation have established a strategic alliance, in order to promote the empowerment of Indigenous women,facing the aforementioned challenges, thus contributing to the implementation of the Initiative " Economic Empowerment of Indigenous Women and Girls ( I-WEE ) ". This initiative is led by the FSC Indigenous Foundation ( FSC-IF ), and aims to promote the economic empowerment of Indigenous women and girls, by strengthening their skills and capacities, the generation of environments conducive to their active participation and advocacy, and the strengthening of productive initiatives led by Indigenous women. This initiative has resources from USAID and the Forest Stewardship Council ( FSC ). Technical support will be provided to strengthen the technical and functional capacities of women and Indigenous Peoples in sustainable gender-sensitive agroforestry value chains.Institutional capacities are increased to promote the participation of the Indigenous population and women in decision-making spaces. It has a duration of 3 years and will be implemented in the municipalities of: San Cristóbal, Santa María Chiquimula, Momostenango, San Bartolo Aguas Calientes and Totonicapán in the department of Totonicapán; which have been identified as laggards in development, fighting high levels of poverty, food security and with a considerable rate of migrant population. which have been identified as laggards in development, fighting high levels of poverty, food security and with a considerable rate of migrant population. which have been identified as laggards in development, fighting high levels of poverty, food security and with a considerable rate of migrant population.
Job objectives
– Direct the execution of the Project effectively and efficiently, Technical assistance to strengthen the capacities of women and Indigenous Peoples based on FAO and donor procedures, in order to achieve good performance in order to achieve the products, results and expected impacts, from the strengthening of two identified value chains guiding sustainability actions, and its respective closure. – Coordinate effectively with the departmental, municipal and partner organizations of the FSC Indigenous Foundation in Guatemala and the leadership of the I-WEE initiative, also with the corresponding sectoral bodies and municipal governments.
Tasks and responsibilities
Planning
– Coordinar la elaboración de la Estrategia operativa, asegurando la incorporación del enfoque de género, juventud y Pueblos Indígenas; – Liderar la elaboración de los planes operativos anuales con base en el Marco Lógico, la contribución al Marco de Planificación de País de FAO Guatemala e Indicadores de los objetivos estratégicos de FAO; – Asegurar la incorporación del plan operativo en el sistema de evaluación y monitoreo de FAO Guatemala; – Elaborar los planes de inversión y de compras; – Organizar intercambios de experiencias entre organizaciones de mujeres Indígenas, e instituciones prestadoras de servicios; – Elaborar presupuesto anual, evaluar ejecución presupuestaria y realizar revisiones presupuestarias con la administración de la FAO; – Coordinar con los otros Socios Implementadores de I-WEE y de otros proyectos que se encuentre ejecutando USAID en los municipios priorizados y en la región.
Implementación técnica y financiera
– Coordinar la implementación de la Estrategia operativa, asegurando la participación igualitaria por género, juventud y Pueblos Indígenas y el pleno involucramiento de las mujeres en todas las actividades; – Promover alianzas con otras instituciones gubernamentales y no gubernamentales y fomentar el dialogo con otras organizaciones y proyectos; – Identificar socios especializados en temáticas según requerimiento para la implementación de Cartas de acuerdo, preparar términos de referencia y proceso de selección; – Coordinar la ejecución de los planes operativos anuales con base en el Marco Lógico, el plan de inversión y el plan de compras; – Coordinar con el personal técnico para fortalecer el desarrollo de las acciones de campo; – Organizar y participar en las reuniones, capacitaciones y talleres; – Asegurar la implementación oportuna de los planes operativos anuales; – Organizar y apoyar a las misiones de asistencia y supervisión técnica; – Ejecutar actividades designadas por el/la oficial técnica y/ o el Representante de la FAO en el ámbito del proyecto; – Orientar que las acciones del desarrollo de capacidades técnicas y funcionales de los diferentes actores, contribuyan a la sostenibilidad de los procesos de las acciones; – Coordinar y articular acciones complementarias y sumar sinergias con el Programa de Campo de FAO y con otras instancias con presencia en el área vinculadas al desarrollo territorial;
Seguimiento para el cumplimiento de productos del proyecto, según Marco de Resultados
– Desarrollar informes de seguimiento definidos; con carácter analítico, los mismos deben reflejar avances y logros en los temas de género, juventud y Pueblos Indígenas; – Cumplir con los requerimientos de informes solicitados por la Fundación Indígena FSC; – Asegurar la entrega oportuna de los informes y cierre de Cartas de Acuerdo suscritas; – Realizar la selección y seguimiento de contrataciones de los consultores técnicos, coordinar su trabajo y monitorear sus actividades; – Supervisar la implementación del sistema de monitoreo y la evaluación, con base en indicadores establecidos, desarrollando un cronograma de las actividades y responsabilidades que será discutido y aprobado por la contraparte nacional y por la FAO; – Asegurar la realización del monitoreo y evaluación de indicadores según programación establecida en el marco lógico; – Analizar alertas recibidas del sistema, seguimiento y evaluación sobre la ejecución e implementar acciones correctivas en coordinación con el equipo.
Publicaciones y Sistematizaciones
– Realizar artículos para el boletín institucional; – Identificar y elaborar historias de éxitos de las participantes; – Coordinar el desarrollo de sistematizaciones; – Publicar y sistematizar con enfoque de género, juventud y Pueblos Indígenas.
Cierre del Proyecto
– Preparar y ejecutar el plan de cierre en coordinación con el equipo; – Coordinar la evaluación y preparación de informe final, según formatos oficiales; – Rendir cuentas con actores claves a nivel comunitario, municipal, y nacional.
Implementar la gobernanza del proyecto
– Apoyar el establecimiento del Comité Técnico Nacional; – Formar parte del Comité Técnico Local (territorio) y contribuir con su funcionamiento hacia el logro de la cadena de resultados y la complementariedad y sostenibilidad; – Formar parte de la Unidad de Técnica (UTP) según lo establecido en los arreglos de gestión del plan de gobernanza; – Apoyar la Coordinación y articulación acciones complementarias y sumar sinergias con los socios de la Fundación Indígena FSC y con otras instancias con presencia en el área, vinculadas al desarrollo rural integral; – Participar en el desarrollo del proceso participativo de revisión, línea de base y la evaluación.
LOS CANDIDATOS SERÁN EVALUADOS CON BASE A LOS SIGUIENTES CRITERIOS:
Requisitos mínimos
– Profesional con grado académico de licenciado en las Ciencias Económicas, Agrícolas, Sociales o carrera a fin, de preferencia con Maestría n Gerencia para el Desarrollo, Economía Agrícola, Estudios de Género y Pueblos Indígenas. – Cinco años de experiencia pertinente en dirección y gestión de proyectos sobre desarrollo rural, emprendimientos productivos y cadenas de valor con organizaciones de producción agrícola y pecuaria del área rural, especialmente con organizaciones de población Indígena y mujeres. – Nacionalidad guatemalteca – Conocimiento práctico del idioma español, deseable conocimiento del idioma K´iche
Competencias fundamentales de la FAO
– Enfoque basado en los resultados – Trabajo en equipo – Comunicación – Establecimiento de relaciones eficaces – Intercambio de conocimientos y mejora continua
Aptitudes técnicas/funcionales
– Conocimientos informáticos y manejo de aplicaciones de oficinas (Microsoft Office) – Conocimiento y habilidad en la elaboración de planes de negocios, redacción de informes, sistematizaciones y documentos técnicos – Amplio conocimiento en temas de seguimiento y evaluación para el cumplimiento de objetivos y resultados – Habilidad para transmitir conocimientos de forma participativa a grupos en condición de vulnerabilidad
Criterios de selección – Experiencia mínima de cinco años en la gestión, diseño, implementación y seguimiento de proyectos de desarrollo rural. – Experiencia mínima de cinco años en la coordinación o dirección de proyectos de desarrollo agrícola, empresarialidad rural y cadenas de valor, de preferencia en el Altiplano Occidental. – Experiencia y capacidad de trabajo en proyectos financiados con recursos de la cooperación nacional e internacional, liderando trabajo con equipos multidisciplinarios, procesos participativos y de articulación con múltiples actores. – Conocimiento de la realidad y contexto de las mujeres y Pueblos Indígenas: experiencia con emprendimientos, normativas que rigen sus derechos y la problemática del área rural del altiplano del País. – Conocimiento de las funciones de las Direcciones Municipales de la Mujer (DMM), y capacidad de articular con organizaciones gubernamentales y no gubernamentales a nivel nacional y local. – Experiencia y conocimientos del territorio altiplano occidental (municipios del departamento de Totonicapán) – Experiencia de trabajo en procesos de formación dirigido a mujeres y Pueblos Indígenas en temas económicos y otros temas.
INFORMACIÓN ADICIONAL
 La FAO no cobra tasas en ninguna etapa del proceso de contratación (solicitud, entrevista, tramitación).
 Las solicitudes incompletas no se tendrán en cuenta. Si necesita ayuda o tiene dudas, contacte con: Careers@fao.org
 Las solicitudes recibidas después del vencimiento del plazo de presentación de solicitudes no se aceptarán.
 Le informamos que la FAO solo considerará los títulos o credenciales académicos obtenidos en una institución de enseñanza incluida en la Base de datos mundial sobre educación superior, la cual es una lista mantenida por la Asociación Internacional de Universidades (IAU)/UNESCO. La lista puede ser consultada en: www.whed.net/
 Para cualquier otra cuestión visite el sitio web de la FAO sobre empleo: http://www.fao.org/employment/home/es/.
Se hace notar que todos los candidatos deberían adherirse a los valores de la Organización de compromiso con la FAO, respeto hacia todos e integridad y transparencia.
PRESENTACIÓN DE SOLICITUDES
 Si desea presentar una solicitud, vaya al sitio web de contratación de la FAO ( Empleo en la FAO) y complete su perfil en línea.
 Las solicitudes incompletas no se tendrán en cuenta. Solo se considerarán las solicitudes recibidas a través del portal de contratación.
 Aconsejamos a los candidatos que presenten su solicitud con antelación suficiente al vencimiento del plazo.
 Si necesita ayuda, contacte con: Careers@fao.org.
EN LOS LOCALES DE LA FAO ESTÁ PROHIBIDO FUMAR