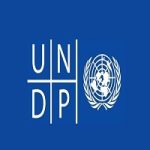 Closing date: Tuesday, 16 May 2023
Job Identification : 10397
Locations : Kyiv, Ukraine
Posting Date : 05/03/2023, 09:15 AM
Apply Before : 05/17/2023, 03:00 PM
Job Schedule : Full time
Grade : SB3
Vacancy Type : Service Contract Holders
Education & Work Experience : Bachelor's Degree – 3 year(s) experience
Job Category : Humanitarian & Emergency Response
Job Description
The Position:
Under the supervision of the UNFPA Programme Analyst Youth/HIV, Programme Associate supports coordination and implementation of UNFPA-led activities related to the work of youth/gender component of UNFPA Country Programme of technical assistance 2018-2022 and UNFPA Humanitarian Response Plan. Among several priorities, the country programme seeks to contribute to evidence-based and inclusive national and subnational policies and programmes for young people that advance sexual and reproductive health, reduce risks and vulnerabilities, expand opportunities, and promote youth participation for the full realization of their potential, including in humanitarian settings.
Since the start of the large-scale military invasion of Russia into Ukraine in February 2022, UNFPA implements a comprehensive nationwide Humanitarian Response Plan to provide life-saving GBV and SRH services to women and girls across Ukraine, and address humanitarian needs of young people, as well as strengthen their capacities to be effective humanitarian actors. S/he is responsible for managing the assigned programme tasks in the following areas:
 effective and efficient analytical and administrative support to development, coordination and implementation of youth/gender targeted and youth engagement activities, including those of the UNFPA Ukraine Humanitarian Response Plan;
 support to timely and quality reporting and monitoring of all youth/gender stream activities;
 advocacy support and facilitation of knowledge building and knowledge sharing.
UNFPA is seeking highly-motivated candidates that transform, inspire and deliver high impact and sustained results; we need staff who are transparent, exceptional in how they manage the resources entrusted to them and who commit to deliver excellence in CO programme results.
How you can make a difference:
UNFPA is the lead UN agency for delivering a world where every pregnancy is wanted, every childbirth is safe and every young person's potential is fulfilled. UNFPA's strategic plan (2022-2025), reaffirms the relevance of the current strategic direction of UNFPA and focuses on three transformative results: to end preventable maternal deaths; end unmet need for family planning; and end gender-based violence and harmful practices. These results capture our strategic commitments on accelerating progress towards realizing the ICPD and SDGs in the Decade of Action leading up to 2030. Our strategic plan calls upon UN Member States, organizations and individuals to "build forward better", while addressing the negative impacts of the Covid-19 pandemic on women's and girls' access to sexual and reproductive health and reproductive rights, recover lost gains and realize our goals.
In a world where fundamental human rights are at risk, we need principled and ethical staff, who embody these international norms and standards, and who will defend them courageously and with full conviction.
UNFPA is seeking candidates that transform, inspire and deliver high impact and sustained results; we need staff who are transparent, exceptional in how they manage the resources entrusted to them and who commit to deliver excellence in programme results.
Job Purpose:
Programme Associate works in a client, quality and outcome-oriented manner in close collaboration with Youth/Gender Stream Team members, all units of the UNFPA Country Office (CO), UNFPA implementing partners (IPs), as well as personnel of other UN agencies to exchange information and to ensure smooth Youth/Gender Stream functioning. S/he plays a vital role in planning, coordination, and monitoring of all stream activities with national state bodies/partners) and local partners at the national and regional levels.
S/he will be responsible for contributing to the achievements of Youth/Gender Stream objectives and implementing all initiatives throughout the Programme cycle. The Programme Associate supports Youth/Gender Stream by providing operational and administrative support and information required to make programmatic decisions.
You would be responsible for:
Programme implementation planning, reporting and documentation
 Coordinate implementation and ensure oversight of programme related activities under Youth/Gender Stream and communications components under the overall guidance of UNFPA Programme Analyst Youth/HIV;
 Work in close coordination with joint UNFPA partners, other UNFPA projects, local and regional partners, ensuring optimum participation of all relevant stakeholders;
 Prepares inputs to Youth/Gender Stream specific annual and implementation work plans, including those of implementing partners
 Prepares inputs for all type of Youth/Gender Stream reports in comprehensive, outcome-oriented, evidence-based and timely manner based on the requirements of the UNFPA;
 Monitor Youth/Gender Stream and relevant country programme activities on youth engagement and participation by keeping a close record of activities and expenditures, revision of logframes, work plans (including those of IPs) and result matrix to track the progress towards set indicators;
 Analyse designated programme components implementation and provide regular updates to UNFPA Programme Analyst Youth/HIV highlighting achieved progress, bottlenecks and possible solutions;
 Contributes to visibility of UNFPA through public relations, advocacy, working with the mass media and other communications activities;
 Draft Youth/Gender Stream related correspondence, meeting minutes, TORs and other documents necessary for project management, translate Youth/Gender Stream related documents, provide interpretation when required;
 Participate in data collection, analysis and maintenance of Youth/Gender Stream files and related databases, including database and mapping of contacts of governmental and non-governmental institutions, local authorities, academia, CSOs, youth organizations, other international development organizations or programmes working in the area of youth;
 Prepare, deliver and provide follow-up to Youth/Gender Stream activities (meetings, roundtables, conferences, trainings, other public activities);
 Performs assigned tasks within TRIP system for UNFPA programme management;
 Conducts monitoring and field visits.
Administrative, procurement and finance support
 Provide support to Youth/Gender Stream financial operations in accordance with UNFPA rules and regulations and relevant Standard Operating Procedures (SOPs);
 Prepare requests for direct payment to Finance unit in accordance with the approved budget;
 Performs assigned tasks within the Global Programming System;
 Assist with Youth/Gender Stream procurement and planning, ensure procurement is in accordance with UNFPA Procurement Procedures;
 Provide logistical support to Youth/Gender Stream activities including travel arrangements, accommodation, collect supporting documents and organise the venue, assist in preparation of travel assignments for missions;
 Perform other tasks as requested by UNFPA Programme Analyst, Youth/HIV;
 Assists in developing tools and mechanisms for effective and efficient implementation of programme activities and budgets;
 Perform other duties as might be required
Education:
Bachelor Degree in Social Sciences, International Relations, Gender Studies, Project Management, Finance, Business Administration or related field is required.
Knowledge and Experience:
 At least 3 years of relevant professional experience of working in the field of programme/project management, support service, finance and/or other related fields;
 Experience of working in/with the area of youth engagement, youth participation, social cohesion, Youth Peace and Security and youth-led peacebuilding or related areas will be a strong asset;
 Experience in preparing workshops, seminars, training events, round tables and conferences;
 Strong analytical skills, in particular conducting desk reviews and preparing analytical notes, briefs and presentations in visually compelling ways;
 Experience of working on similar positions with international organisations/projects will be considered as an advantage;
 Knowledge of ATLAS system and/or UN procedures and working methods, particularly UNFPA policies and procedures will be an advantage;
 Proficiency in MS Office package, Google applications and teleconferencing tools.
Languages:
Fluency in English and Ukrainian
Required Competencies:
Values:
 Exemplifying integrity,
 Demonstrating commitment to UNFPA and the UN system,
 Embracing cultural diversity,
 Embracing change
Core Competencies:
 Achieving results,
 Being accountable,
 Developing and applying professional expertise/business acumen,
 Thinking analytically and strategically,
 Working in teams/managing ourselves and our relationships,
Functional Competencies:
 Advocacy/ Advancing a policy-oriented agenda
 Leveraging the resources of national governments and partners/ building strategic alliances and partnerships
 Delivering results-based programmes
 Internal and external communication and advocacy for results mobilization
Managerial Competencies (if applicable):
 Advocacy/ Advancing a policy-oriented agenda
 Leveraging the resources of national governments and partners/ building strategic alliances and partnerships
 Delivering results-based programmes
 Internal and external communication and advocacy for results mobilization
Compensation and Benefits:
This position offers an attractive remuneration package including a competitive net salary plus health insurance and other benefits as applicable.
Disclaimer:
UNFPA does not charge any application, processing, training, interviewing, testing or other fee in connection with the application or recruitment process. Fraudulent notices, letters or offers may be submitted to the UNFPA fraud hotline http://www.unfpa.org/help/hotline.cfm
In accordance with the Staff Regulations and Rules of the United Nations, persons applying to posts in the international Professional category, who hold permanent resident status in a country other than their country of nationality, may be required to renounce such status upon their appointment.