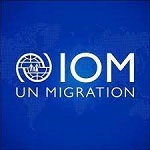 Position Title: National Pension Administration Officer
Job classification: NO-A
Duty station: Manila (Global) Administrative Centre (MAC)
Type of Appointment: One-Year Fixed-Term with possibility of extension
Salary: Php 1,195,132.00 per annum net of taxes
Context
Under the overall supervision of the SPC Secretary and direct supervision of the Head of the Pension Administration Unit. The successful candidate acts as team leader and is responsible for the operations related to the administration of benefits and contributions with respect to staff enrolment/participation/separation in the United Nations Joint Staff Pension Fund (UNJSPF).
Required Qualification and Experience
Education
Bachelor's degree in Human Resources, Business Administration, Finance, IT, or related field with at least two years of relevant professional experience; or,
Master's degree in the above or related field.
Experience
Experience in social security schemes and the administration of pensions. Experience administering pension in an organization participating in the UNJSPF is desirable.
Experience using an ERP system and pension administration applications, familiarity with UNJSPF systems will be an advantage.
Experience in a multi-cultural setting is an advantage.
Experience in payroll processes is an advantage
Supervisory experience is highly desirable.
Excellent written and oral communication skills.
Proficient in Microsoft Office applications e.g., Word, Excel, PowerPoint, and Outlook. Familiarity with ERP systems is highly desirable.
Proven capability to establish and maintain effective working relations with external and internal partners.
Ability to supervise effectively and harmoniously a diverse and multi-cultural team.
Ability to manage clients with empathy and sensitivity.
Ability to apply research and analytical skills.
Ability to formulate business requirements.
How to apply
Interested candidates are invited to submit their applications by 28 December 2022 at the latest, referring to this advertisement.
For further information, please refer to: https://careersph.iom.int/vacancies/vn-1102022-vn-1102022-national-pension-administration-officer-no-manila-global
In order for an application to be considered valid, IOM only accepts online profiles duly completed. IOM welcomes applicants from qualified individuals, irrespective of their race, religion, skin, color, nationality, age, disability status, ancestry, sex, sexual orientation, gender identity or expression, marital status, family structure, mental health status, or any other characteristic.
Only shortlisted candidates will be contacted.