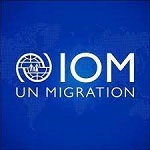 Position Title: National Payroll Officer (VN 085/2022)
Duty station: Manila (Global) Administrative Centre (MAC)
Job classification: National Officer / NO-B
Type of Appointment: Fixed term, One year with possibility of extension
Salary: Php 1,577,572.00 per annum net of taxes
CONTEXT
Under the overall supervision of the Chief, Manila Human Resources Operations (MHRO) and direct supervision of the Payroll Manager, the National Payroll Officer will be responsible for overseeing relevant HR entries and maintaining all payroll records of locally recruited staff through the ERP Payroll module.
REQUIRED QUALIFICATIONS AND EXPERIENCE
EDUCATION
Master's degree in the area of HR and/or finance and accounting with at least 2 years of relevant work experience; or
First university degree in the above areas and 4 years of relevant work experience.
Formal specialized training in the area of HR and/or finance and accounting is an advantage.
Certification as a Certified Public Accountant (CPA) an advantage.
EXPERIENCE
At least two years of work experience in the field of HR and/or finance and accounting, preferably in an international environment;
Experience with integrated Human Resource Management and Payroll computer applications (preferably Oracle);
Demonstrated ability and willingness to work as a member of a team, with people of different cultural and religious backgrounds, different gender, and diverse political views, while maintaining impartiality and objectivity;
Demonstrated gender awareness and sensitivity, as well as the ability to integrate a gender perspective into tasks and activities.
Thorough working knowledge of payroll systems and procedures, salary calculations and accounting made through payroll systems;
Adaptation/knowledge in ERP environment an advantage;
High level of computer literacy.
How to apply
Interested candidates are invited to submit their applications by 21 November 2022 at the latest, referring to this advertisement.
For further information, please refer to: https://careersph.iom.int/vacancies/vn-0852022-vn-0852022-national-payroll-officer-no-b-manila-global-administrative-centre
In order for an application to be considered valid, IOM only accepts online profiles duly completed.
IOM welcomes applicants from qualified individuals, irrespective of their race, religion, skin, color, nationality, age, disability status, ancestry, sex, sexual orientation, gender identity or expression, marital status, family structure, mental health status, or any other characteristic.
Only shortlisted candidates will be contacted.