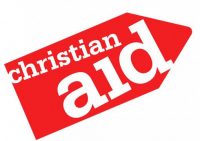 Background
Christian Aid (CAID) is a humanitarian and development, Faith-based non-governmental organization that insists that the world can and must be changed to one where everyone can live a full life, free from poverty. CAID work globally for profound change tackling the root causes of poverty, empowering people to have a brighter future, and creating enabling environments for communities to exercise their capacities. CAID operates across 39 countries worldwide and has extensive experience in managing and monitoring emergency relief and rehabilitation actions both with local partners and directly. Christian Aid has been working in Nigeria since 2003 implementing humanitarian and Development interventions across the North Central, Southeast, North East, and most recently in the North West. Christian Aid Nigeria is currently operating within 11 states in the country, across three thematic areas –Health and Human Development, Democracy and Good Governance, and Humanitarian and Sustainable Livelihood, with gender and inclusion principles cutting across all thematic areas.
The ongoing conflict in northeast and northwest Nigeria continues to underline the need for appropriately tailored humanitarian and early recovery support across the most affected areas. According to the 2022 Humanitarian response plan, a total of 8.4 million people including 2.2 million IDPs, 1.5 million returnees, and about a million from inaccessible locations require humanitarian assistance in Northeast Nigeria alone. The most vulnerable people within the affected population includes women, children, the elderly, and persons with disability who remain largely marginalized and are in continuous need of support.
Christian Aid has been providing lifesaving interventions across multiple sectors in northeast and northwest Nigeria. There are however still gaps and needs that have been identified in the northwest due to ongoing insecurity and even the upcoming electioneering process leading to tensions thereby affecting farming and other livelihood interventions. The sectors where gaps have been identified include food security and livelihood, nutrition, WaSH, Disaster Risk Reduction, and social protection which forms part of the core humanitarian response that collectively reduces morbidity and mortality, while also reducing poverty and other forms of suffering of affected populations within these zones.
Rationale and Objectives of the Assessment
Although Christian Aid has made strides in delivering much-needed support to affected populations in these regions, there are still opportunities to do more and broaden the reach of its interventions. Thus, there is a need for strategic evidence gathering of the most efficient and effective ways to engage in interventions that further strengthen the provision of essential services that promote well-being and save the lives of affected populations in the northeast and northwest of Nigeria. For CAID to provide these interventions there is a need for an assessment to understand the dimensions of the prevailing needs and any existing gaps in systems and structures responsible for delivering support in meeting those needs. This understanding will help identify opportunities for action in target sectors and locations in preparation for upcoming engagements with donors. Information gathered by this assessment will provide data and evidence that will inform proposals to potential donors and partners.
Therefore, the specific objectives of the assessment include,
to identify needs and opportunities for programmatic support in the northeast and northwest of Nigeria,
to identify and recommend areas of intervention that complement CAIDs current efforts,
To map partners geographically and thematically in accordance with their intervention
to assess operational security feasibility to embark on project intervention in the specified locations
Assessment Scope
This assessment will be carried out in Borno and Adamawa states in the Northeast and Sokoto, Zamfara, and Katsina in the Northwest to complement recent broad-based assessments such as Carde Harmonise and Multi-Sector Needs Assessments (MSNA) for 2022. In addition, the assessment will also complete a desk review of humanitarian and developmental records of select locations within the regions based on needs and intelligence gathering; to reach a comprehensive report that represents the closest to the ideal outlook of living conditions in these areas
Assessment Methodology
The assessment will involve a mixed-method approach, using both quantitative and qualitative methods to meet study objectives. In the Northwest, this assessment will carry out a detailed and rigorous collection of primary data using focal group discussions, Key informer interviews, and surveys among key target groups, while in the Northeast, data collection will rely more on secondary sources using reviews of relevant documents and reports to triangulate information that will inform the final report.
A set of tools will be developed and administered to aid the collation and analysis of quantitative data and produce informed and evidence-based narratives.
Key Deliverables for the Consultancy
The following are the deliverables that are expected to be fulfilled by the successful consultant.
Inception debriefing session with CAID team
Assessment Tools
Data Collection and collation of raw field data.
Assessment report (draft and final) that follows standard reporting formats and contains all necessary sections (Cover page, table of contents, executive summary, background information, methodology, limitations and challenges, findings, conclusion, and recommendations) not more than 40 pages with a 3-page summary of key highlights from the report.
Key Deliverables for Christian Aid
The following are the deliverables expected to be provided by CAID to ensure smooth completion of the evaluation.
Provision of funding for smooth activities according to the final agreed budget.
Provision of access to available documents and files as necessary.
Provide project management support to ensure compliance with policies and procedures.
Expected Outputs from the Consultancy
A final copy of the assessment report that is consistent with data obtained through valid and verifiable processes. The report must also be in standard format outlined and agreed upon.
Presentation of summary of findings and recommendations at a close-out meeting.
2–3-page summary of key findings, lessons, and recommendations as obtained in the full report.
Quality assurance
The Consultant is responsible for data quality, validity, consistency & accuracy and is to submit a well-structured report written in English language with complete adherence to Christian Aid's responsible data handling guidelines. If these standards are not met, the consultant will, at his/her own expense, make the necessary amendments to bring the reports to the required standards. The Consultant is expected to maintain the confidentiality of the data collected through the study. The project team will be the sole owner of the data and the study outputs. The consultant should get written permission from the project team for using the study result or data for any other purposes.
Ethical considerations
In engagement with primary data collection and also handling CA information, the following must be observed.
1. Adequate level of confidentiality should be ensured
2. Study participants should not be subjected to harm in ways whatsoever
3. Respect for the dignity of research participants should be prioritized
5. The protection of privacy of the study participant must be ensured
▪ Lines of Reporting
The Consultant will work closely with the MEAL and relevant programme team and report to designated MEAL personnel. The Consultant MUST get approval for the work plan, evaluation methodology and tools from the Senior MEAL Coordinator before initiating the fieldwork. The Consultant shall organize weekly progress review meetings over skype or in person with the Project MEAL and Programme representative to update the progress of the work, for feedback, and to discuss and address any challenges arising.
NOTE: This ToR does not represent a contract agreement with CA nor does it represent an obligation by CA to engage anybody as a consultant on this task. All contractual agreement only becomes binding after the signing of a contract agreement between CA and the selected consultant or his/her representative(s)
Duration for the Consultancy
This consultancy is expected to last for 25 working days (10th October – 11th of November 2022)
Timeline for deliverables
1) Debrief with the project team: on the 1st week of consultancy. This exercise will involve:
discussion between the consultant and the project team on the methodology and work plan,
sampling criteria, proposed key informant samples, data collection tools, and logistical
arrangements
2) Draft report: by October 31st, 2022.
3) Final report: by November 7th, 2022.
Consultant competencies and required skills
The consultant MUST be resident in Nigeria and available to carry out the assessment. Christian Aid is seeking individuals with:
• A university degree (minimum master's degree level) in public health/development studies /international relations / social science/ political science or in other relevant areas is required.
• Previous demonstrated experience and knowledge with food security, nutrition, protection, WaSH, and livelihood sectors in humanitarian settings.
• Have experience in organizing/leading discussions, facilitating a variety of events, and workshops, working with government, local authorities, community groups as well as providing analysis and reporting.
• Demonstrable experience in producing high-quality, credible research/assessments (sample report of such is required).
• Excellent spoken and written English (knowledge about the target state language is an advantage)
• Understanding and experience in working with state and non-state actors (at all levels) and international organizations
• Ability to show evidence of prior activity i.e. research or training over a period on development/humanitarian response
• Knowledge of research and monitoring and evaluation methodologies, including quantitative and qualitative
• Knowledge of governance and conflict programming (desirable). Excellent computer skills.
How to apply
Applications should include the following.
A technical proposal that will outline the introduction, methodology (Including methods to be used to meet objectives and answer study questions), expected outcomes, and conclusion.
A profile of the consultant/company with demonstrated relevant registration, qualifications, and experience in handling similar assignments in Sub-Saharan Africa.
Budget for consultancy
Applications should be sent to [email protected] on or before the 8th of October 2022. Please note that applications will be reviewed on a rolling basis.