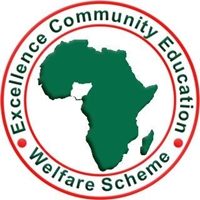 Excellence Community Education Welfare Scheme Ltd/Gte (ECEWS) is a leading indigenous non-profit organization dedicated to improving access to qualitative healthcare, Education and Economic strengthening services in Nigeria. Our staff includes expert in health, Education, Social works, youth, Civil Society and research. Our LOCATE project;
Experience 2 years
Location Ebonyi
Reporting & Supervision: This position reports to the Monitoring & Evaluation Manager. The position also has a dotted line reporting to the Senior Technical Officer. The position will interact regularly with the senior program officer, facility staff and other program implementation team.
Overall Job Function:
Achievement of GF project depend largely on periodic reporting of complete, accurate, excellent and timely program service statistics to GF, state governments and other stakeholders. Therefore, he or she will guide the drive to achieve set targets through establishment of effective program Monitoring and Evaluation systems at all supported entities in the state.
Duties and Responsibilities
The incumbent provides technical leadership in the planning and implementation of program Monitoring and Evaluation activities in the state.
Develop a proficient M&E system that is able to produce reliable data for effective decision making and reporting.
Provide technical support to the state M&E Associates and Data entry officers in carrying out their essential duties and responsibilities.
Build the capacity of Health care workers through routine on site mentoring and supportive supervisory visits on proper documentation and reporting system using appropriate national/GF tools for effective patient monitoring and management.
Establish or/and strengthen the implementation and use of electronic medical record for patient management in supported comprehensive sites.
Create a mechanism for timely reporting of service statistics across all supported entities in the state
Provide technical Support to supported sites to conduct routine  data validation activities including  data Quality Assessments using national/ GF tools
Collaborate with the GON to achieve the three in one principle which is working with local implementing partners, government of Nigeria and State program staff to ensure that program monitoring and evaluation activities are appropriate for program tracking in the state.
Provide lead in tracking facility and state based performance/achievement through monthly data review meetings with state office program officers.
Build the capacity of health care workers in routine use of data generated from their sites in other to strengthen ownership of data in all GF project supported entities.
Participate in annual project reviews and planning for the next fiscal reports.
Identify best practices for knowledge sharing among supported facilities.
Perform any other duties as may be assigned from time to time by the State Program Manager and the central M&E Manager
Requirements
Minimum of HND (Medical Records) or Bachelor Degree.
At least 2 years' post NYSC experience in developing country health care programs or program support function 2 years of which must be within an international NGO or equivalent
Experience working in the M&E, Research or Computer fields will be an added advantage
Skills using MS Excel, MS Access, SPSS and/or SAS and Epi-Info highly desirable but not necessary as trainings will be provided
Strong data management and analysis skills
Hands on experience in the use of computer (Word processing, Excel, and database programs).
Knowledge of and experience in spreadsheet and database management work.
Good communication and reporting skills including proficiency in both written and spoken English.
Method of Application
Interested and qualified candidates should send a detailed resume and a one-page cover letter as one (1) MS Word document explaining suitability for the position to Human Resources Unit through this email address: careers@ecews.org .
APPLICATION MUST EXPLICITLY STATE YOUR FULL NAMES, THE POSITION OF INTEREST WITH PREFERRED LOCATION as the SUBJECT of the email.
Candidates are advised to provide three professional referees with email addresses and phone numbers.
Eligible female applicants are strongly encouraged to apply. ECEWS has a competitive compensation package and is an Equal Opportunity Employer (EOE)
ECEWS does not charge candidates a fee for a test or interview.
Only shortlisted candidates will be contacted.