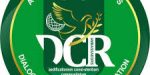 Ambassadors of Dialogue, Climate and Reintegration (DCR Ambassadors) is a voluntary, non-government, not-for-profit, and non-sectarian organization (gender focus), that is working in the area of peace-building, climate change, and reintegration. Established in 2016 and registered with the Corporate Affairs Commission (CAC) in August 2018, our mission is to educate and empower citizens, especially women, youths and, children to be able to shape their society and become more responsive to social, economic, political and environmental transformations. DCR Ambassadors envision a world where human life has esteemed value and worth, citizens have equal opportunities, and people are free from oppression, violence, and disasters. We can drive social change through advocacy, community mobilizing for action, capacity building, livelihood support, education, and strengthening democratic governance structures through dialogues.
We are recruiting to fill the position below:
Job Title: Monitoring, Evaluation, Accountability and Learning (MEAL) Officer
Location: Yusufari LGA, Yobe
Employment Type: Full time
Reports directly to: Program Manager
Details
We are currently recruiting for the position of MEAL officer for a project in Yobe state, Yusufari LGA.
Requirement
Candidates should possess relevant qualifications.
Application Closing Date
28th October, 2022.
Method of Application
Interested and qualified candidates should send their CV to: [email protected] using the Job Title as the subject of the mail.
Note: Suitable candidates based in Gashua, Yusufari and Damaturu can apply having in mind that the project location is in Yusufari LGA.