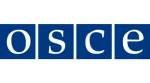 Closing date: Thursday, 30 March 2023
Background:
OSCE field operations are the front line of the OSCE's engagement on the ground, supporting host authorities in fulfilling OSCE commitments and implementing a comprehensive approach to security. The OSCE Mission to Skopje is the Organization's longest-serving field operation working on inter-ethnic relations, early warning, the rule of law, democratic governance, transnational threats and police reform.
Tasks and Responsibilities:
Under the supervision of the Senior Monitoring Officer (SMO) and in coordination with the Monitoring Officers (MOs), the Monitoring Assistant is responsible for gathering and sharing information on the political and security situation, monitoring events in the field, and providing organizational and language support to international Monitoring Unit (MU) staff, more specifically:
 Gathering, compiling, and sharing with the MOs, SMO, and Chief of MU information on the political and security situation in the area of responsibility, including assessing developments in the political and security situation, regularly reporting on security incidents and general interethnic relations;
 Undertaking daily monitoring of media sources for news related to security-relevant developments; creating and updating documents on municipalities and institutions in the area of responsibility and maintaining contact with field-level interlocutors;
 Providing translation and/or consecutive interpretation at meetings, protests, trainings, and other events; translating legal and administrative documents, training material, and correspondence from local languages to English and vice versa;
 Monitoring protests, political rallies, municipal council sessions, and election-related events in the field; providing direct support to MOs, SMO, and Chief of MU in planning and carrying out field visits, event monitoring, and meetings with interlocutors; performing administrative and logistical tasks related to MU operations;
 Assisting in the design, development and implementation of quick-impact interventions related to MU's mandate in the areas of confidence building, early warning, and dialogue facilitation and mediation;
 Drafting internal briefing and background materials, reports, and other relevant documents; assisting in the orientation of international MU staff; providing background information and facilitating contacts in support of other efforts of the Mission in the field;
 Performing other duties as required.
Necessary Qualifications:
 Citizenship of or permanent residence in the Republic of North Macedonia;
 Completed secondary education, supplemented by formal studies in languages or administration;
 Minimum three (3) years of relevant work experience, including reporting and administration, aas well as established ability to translate and interpret, preferably acquired in an international organization;
 Computer literate with practical experience in MS Windows applications;
 Excellent written and oral communication skills in English and in local languages;
 Demonstrated gender awareness and sensitivity, and an ability to integrate a gender perspective into tasks and activities;
 Demonstrated ability and willingness to work as a member of a team, with people of different cultural and religious backgrounds, different gender, and diverse political views, while maintaining impartiality and objectivity.
Remuneration Package:
* Please note that the position is proposed for upgrade to G5 level, subject to approval of the OSCE 2023 Unified Budget.
Monthly remuneration, subject to social security deductions, is approximately EUR 1,183.00.
Social benefits will include participation in the Cigna medical insurance and the OSCE Provident Fund.
Appointments are normally made at step 1 of the applicable OSCE salary scale. At the discretion of the appointing authority a higher step may be approved up to a maximum of step 3 subject to specific conditions.
If you wish to apply, please use the OSCE's online application link found under https://vacancies.osce.org/.
Please note that applications received after the deadline, submitted in different formats than the OSCE Online Application Form or in other languages than the English language would not be considered.
The recruitment procedure may take up to two months and we will be in further contact with you only if you are selected for an interview. The OSCE retains the discretion to re-advertise the vacancy, to cancel the recruitment, or offer the position with modified terms of reference or a different duration.
The OSCE is committed to diversity and inclusion within its workforce, and encourages the nomination of qualified female and male candidates from all national, religious, ethnic and social backgrounds.
The OSCE is committed to applying the highest ethical standards in carrying out its mandate. For more information on the values set out in OSCE Competency Model, please see https://jobs.osce.org/resources/document/our-competency-model
Please be aware that the OSCE does not request payment at any stage of the application and review process.
Additional Information
 Issued by: OSCE Mission to Skopje
 Requisition ID: SKP000018
 Contract Type: Local Contracted
 Grade: G4
 Job Level: General Services
 Job Type: Contracted
 Number of posts: 1
 Location: SKP – OSCE Mission to Skopje, Tetovo
 Issue Date: Mar 9, 2023
 Closing Date: Mar 30, 2023
 Employee Status: Fixed Term
 Schedule: Full-time
 Education Level: High School Diploma / (GED)
 Target Start Date: As soon as possible