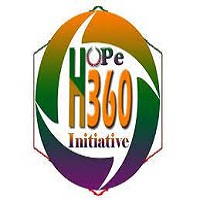 Hope 360 Initiative for Peace (HOPE360) is a national non-governmental, non-profit organization, a humanitarian organization supporting relief and development work in Nigeria hoping to be around the world with a vision of creating a society where men and women have an equal opportunity to participate in every sphere irrespective of their sex, gearing towards rebuilding a wall of peace and restoring their hope for a sustainable development. HOPE360 programs assist persons on the basis of need, vulnerability, regardless of creed, religion, ethnicity or nationality. HOPE360 works through local partners to implement its programs. Therefore, strengthening and building the capacity of these partner organizations is fundamental to programs in every country in which HOPE360 operates.
HOPE360 is a Nigeria based organization, and has been operating since 2018 with various humanitarian interventions being carried out from 2018 till date.
Description/Requirements
All positions are for Volunteers/Non Paid
All positions are for 8 months, but subject to renewable based on performance.
Bachelors Degree, HND, NCE, OND qualification
2-3 Years experience with NNGO/INGO
Knowledge of Hausa or Kanuri is a must
Excellent analysis and report writing skills.
Excellent communication and organization skills.
Self motivation, result oriented and teamwork.
Flexibility, creativeness and innovation.
Excellent in sensitization and facilitation skills
Must be computer/IT literate. (OS Window/Vista/MS Word, Excel and Internet)
Application Closing Date
19th August, 2022
Method of Application
HOPE360 is committed to ensuring that all our personnel and programmes are absolutely safe for target beneficiary.
We undertake rigorous procedures to ensure that only people suitable to work with children and target beneficiary are allowed to join our organization and all candidates will, therefore, be subject to this scrutiny.
We need to keep beneficiary safe so our selection process reflects our commitment to the protection of our target beneficiary from abuse.
Applicants are advised that Hope 360 Initiative for Peace does not require any payment or expense during the entire recruitment process. Any request in this direction should be immediately reported as it is contrary to the values and practices of our organization.
To all the applications received, HOPE360 will provide feedback to all applicants. Only shortlisted candidates will be contacted.
Interested and qualified candidates should submit their Cover Letter and CV which should not be more than 3 pages with the position applied for as the subject; the 2 documents should be forwarded to the following e-mail address: [email protected] Copy [email protected]