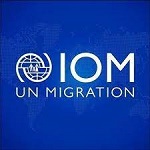 Position Title : Migration Health Physician (Health Assessment Programs)
Duty Station : IOM Philippines Country Office (Manila)
Classification : National Officer, Grade NO-B
Type of Appointment : Fixed term, one year with possibility of extension
Estimated Start Date : As soon as possible
Closing Date : 22 August 2022
Established in 1951, IOM is a Related Organization of the United Nations, and as the leading UN agency in the field of migration, works closely with governmental, intergovernmental and non-governmental partners. IOM is dedicated to promoting humane and orderly migration for the benefit of all. It does so by providing services and advice to governments and migrants.
IOM is committed to a diverse and inclusive environment. Internal and external candidates are eligible to apply to this vacancy. For the purpose of the vacancy, internal candidates are considered as first-tier candidates.
Context:
Under the overall supervision of the Chief of Mission (CoM) and the direct supervision of the Chief Migration Health Officer, the successful candidate will be responsible for the carrying out the following duties and responsibilities in relation to the Migration Health Assessment Centre (MHAC) in Manila, Philippines.
Core Functions / Responsibilities:
1. Ensure the efficient daily operations of the Migration Health Assessment Center (MHAC), in close coordination with the Chief Migration Health Officer (CMHO).
2. Conduct the MHAC's migration health assessment process to fulfil the technical requirements of the resettlement countries in the areas of:
a. Medical examinations;
b. Imaging;
c. Laboratory testing;
d. Vaccinations;
e. TB management;
f. Treatment and referrals;
g. Pre-departure procedures and medical movements;
h. Documentation, certification and information transmission; and,
i. Other technical areas as may be required
3. Ensure proper identification of refugees and migrants during the health assessment and record all relevant health information in standard forms; ensuring completeness and accuracy of the recorded information.
4. Perform treatment for TB and provide support to the HIV and counselling activities. Oversee and coordinate the management of TB cases to ensure effective TB treatment.
5. Oversee and coordinate accurate and effective provision of immunization in full compliance with the technical guidelines and protocols of the resettlement countries. Assist CMHO in monitoring, supervising and educating all staff in the delivery of these programmes.
6. Contribute to and maintain a system of quality improvement for each service area within the MHAC. Undertake quality control activities on a regular basis, including practice observation, desk audits and use of self-assessment tools. Use data analysis and web reporting system to monitor performance indicators. Ensure implementation of the global IOM Standard Operating Procedures (SOPs); create and implement the MHAC specific SOPs for each service area. Ensure proper reporting and management of incidents according to the Guidance Note for Incident Management.
7. Organize systematic collection, processing and analyses of migration health data according to guidelines established by the CMHO. Ensure data quality. Provide periodic, as well as ad-hoc reporting to the CMHO for Migration Health activities.
8. Ensure that all data related to heath assessment programmes is appropriately entered to Migrant Management Operational System Application (MiMOSA) and other related databases.
9. Oversee the financial aspects of the MHAC in close coordination with the mission's finance staff: supervise budget preparation, suggest adjustments and cost-effective solutions, and review financial reports.
10. Provide oversight and coordinate the procurement of medical equipment, vaccines, medications and other medical supplies in coordination with the CMHO and the Resource Management Unit.
11. Perform such other duties as may be assigned by the Supervisor.
Required Qualifications and Experience
Education
University degree in Medicine from an accredited academic institution with at least four years of professional work experience.
Experience
Minimum of four (4) years, post-graduation, (post internship in countries with mandatory internship programs) continuous clinical experience, preferably in a multidisciplinary hospital setting. The last clinical posting should be within the last five years; and,
Valid license to practice within country is mandatory.
Languages
English and French are the working languages of the UN Secretariat. For this position, fluency in English is required. Knowledge of a second official UN language is desirable.
Notes
Accredited Universities are the ones listed in the UNESCO World Higher Education Database (https://whed.net/home.php).
Required Competencies
The successful candidate is expected to demonstrate the following values and competencies:
Values – all IOM staff members must abide by and demonstrate these three values:
Inclusion and respect for diversity: respects and promotes individual and cultural differences; encourages diversity and inclusion wherever possible.
Integrity and transparency: maintains high ethical standards and acts in a manner consistent with organizational principles/rules and standards of conduct.
Professionalism: demonstrates ability to work in a composed, competent and committed manner and exercises careful judgment in meeting day-to-day challenges.
Core Competencies – behavioural indicators level 2
Teamwork: develops and promotes effective collaboration within and across units to achieve shared goals and optimize results.
Delivering results: produces and delivers quality results in a service-oriented and timely manner; is action oriented and committed to achieving agreed outcomes.
Managing and sharing knowledge: continuously seeks to learn, share knowledge and innovate.
Accountability: takes ownership for achieving the Organization's priorities and assumes responsibility for own action and delegated work.
Communication: encourages and contributes to clear and open communication; explains complex matters in an informative, inspiring and motivational way.
Managerial Competencies – behavioural indicators level 2
Leadership: provides a clear sense of direction, leads by example and demonstrates the ability to carry out the organization's vision; assists others to realize and develop their potential.
Empowering others and building trust: creates an atmosphere of trust and an enabling environment where staff can contribute their best and develop their potential.
Strategic thinking and vision: works strategically to realize the Organization's goals and communicates a clear strategic direction.
IOM's competency framework can be found at this link. Competencies will be assessed during a competency-based interview.
Other
Any offer made to the candidate in relation to this vacancy notice is subject to funding confirmation.
Appointment will be subject to certification that the candidate is medically fit for appointment and verification of residency, visa, and authorizations by the concerned Government, where applicable.
Only candidates residing in either the country of the duty station or from a location in a neighbouring country that is within commuting distance of the duty station will be considered. In all cases, a prerequisite for taking up the position is legal residency in the country of the duty station, or in the neighbouring country located within commuting distance, and work permit, as applicable.
The position involves onsite and/or offsite work (or a combination of both). The working modality will be further discussed during the interviews if candidate is available to work on-site and/or offsite.
How to apply
In order for an application to be considered valid, IOM will only accept applications which should include a cover letter (not more than one page), a résumé highlighting the required education and experience, and a duly completed IOM Personal History Form. To access the form, please visit this link (four pages).
Interested candidates are invited to submit their applications via [email protected] not later than 22 August 2022. Position title and VN Number (VN 2022 014 – Migration Health Physician) should be specified in the SUBJECT field.
Only shortlisted candidates will be contacted.
Posting period:
From 08.08.2022 to 22.08.2022