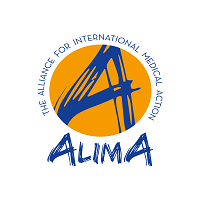 The Alliance for International Medical Action (ALIMA) is an independent humanitarian medical NGO that was created in 2009 by professionals of humanitarian medicine. ALIMA's mission is to provide medical care in emergency situations or medical catastrophes.
We are recruiting to fill the position below:
Job Title: Medical Referent
Location: Katsina
Contract Term: Contract under French Law
Contract Length: 6 months
Position to be filled: December 2022
Mission and Objectives
The Medical Referent of the ALIMA Katsina Project is the ALIMA representative and responsible for the implementation of program/medical activities in KAITA and other LGAs if needed.
In close collaboration with the Project Coordinator, Medical Coordinator, and Mission Coordination team, define and plan the project objectives and priorities,  the risks and constraints , and calculate human and financial needs.
Cultivate the relationship with the MoH stakeholders in order to implement efficiently and ensure the goals as well as to improve targeted population's health conditions and humanitarian situation.
Tasks and Responsibilities
Ensures actively in different Wards of Kaita program activities that ALIMA's charter, policies and image are respected with regards to national employees, populations, authorities and partners
Supervise the implementation, monitoring and evaluation of the project in collaboration with the project team and according to the internal and donor indicators
Provides technical support to medical personnel in the field ensuring the implementation of all ALIMA medical activities follow relevant policies, protocols, and national guidelines
Supervises the Nurse Supervisor, Pharmacy Supervisor and medical doctors, (if these positions are in place on the field: SRH Supervisor, MHPSS psychologists)
Oversees team members work for quality and guidelines compliance, and assist team members when they have questions or problems
Ensures that skilled, highly motivated and duly registered (by respective professional regulatory bodies) health staff are provided to the project to support staff
Manages the project pharmacy to ensure efficiency and validate medical orders to the central pharmacy for project activities
Compiles and analyses medical/program data for reports (medical sitrep…) to the medical coordination and project coordinator on project's evolution
Ensures a quality of data collection and epidemiological surveillance system
Supervises full implementation of safety and health protocols, reporting to the Medical Coordination and Project Coordinator on risky behaviours
Provides inputs on the budget processes, work plan, procurement plan, and participates in the monitoring of the budget consumption to ensure operational effectiveness and efficiency
Supervises all medical orders for program implementation at the project level with the support of the project team, and collaborates with the coordination team and project team for the international and national medical orders
Participates in various partner meetings for the smooth running of the project: LGA health and Nutrition sector meetings, technical meetings, partner coordination meetings, etc
Ensures that excellent communication and effective working relationships are maintained within the project between staff, managers, PC, and mission Coordination
Participates with the collaboration of the PC, in different assessments in Katsina state and drafting of the proposal. Participate in the opening of new medical activities in different LGAs
 Contributes to the operation and running of any research projects where appropriate by providing clinical advice on the relevance of research projects and attending research team meetings
Performs any other duty as assigned by the organisation through the Medical coordinator and Project Coordinator
Experiences & Skills
Experience:
Essential Medical Degree
MBBS
Minimum of 2 years' experience in Medical practice
Experience in community activities
Previous experience with ALIMA or other NGO's in developing countries is desirable
Experience in management of cholera is an asset.
Skills:
Advanced knowledge in Medical management
Essential computer literacy (Excel, Word, Outlook and Internet)
Training skills
Well organised with good negotiation and communication skill
Ability to work as part of a team, a part of multicultural and multi-disciplinary team, in emergency and under pressure, to manage stress easily and result oriented
Ability to work in close collaboration with MOH staff
Can work and create teamwork, flexible, and committed to the assigned position
Interest in and commitment to ALIMA's activities, enthusiasm to represent the organisation to others, to travel to different regions of Nigeria
Languages:
English compulsory
Others are an asset like Hausa, Kanuri.
Conditions
Salary: Depending on experience
ALIMA pays for:
Travel costs between the expatriate's country of origin and the mission location
Accommodation costs
Medical cover from the first day of the contract to a month after the date of departure from the mission country for the employee and his/her family
Evacuation of the employee.
Application Closing Date
24th November, 2022.
Method of Application
Interested and qualified candidates should:
Click here to apply online
Note
Documents to be sent: To apply, please send your CV and cover letter online.
Applications are processed in the order in which they are received.
ALIMA reserves the right to close the offer before the initial deadline if an application is accepted.
Only complete applications (CV in PDF format + letter of motivation) will be considered.
Female candidates are strongly encouraged to apply.