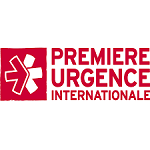 Première Urgence Internationale (PUI) is a non-governmental, non-profit, non-political and non-religious international aid organization. Our teams are committed to supporting civilians' victims of marginalization and exclusion, or hit by natural disasters, wars and economic collapses, by answering their fundamental needs. Our aim is to provide emergency relief to uprooted people in order to help them recover their dignity and regain self-sufficiency. The PUI Nigerian Mission has been officially opened in April 2016, with a focus on meeting urgent needs, including improving access to food commodities, primary health care and nutrition for Internally Displaced People (IDP) and host communities (HC) living in Maiduguri Metropolitan Council (MMC).
The progressive sectorial widening allowed PUI to start implementing an integrated approach from 2017 in food security, livelihoods, and nutrition and health sectors, with the support of ECHO, FFP, OFDA and CIAA/CDC, in line with PUI's global strategy. In mid-2018, PUI developed its comprehensive response by adding Protection and Community Outreach (PCO) activities to the existing programs in Bolori II. In 2018, PUI also scaled up its intervention with the opening of Monguno LGA base, with the main objectives of reducing morbidity and mortality of the most vulnerable population and promoting protection amongst the whole affected community.
The severity of the needs and the reduction of the humanitarian access make PUI positioning in Health and Nutrition crucial, especially in Monguno where PUI has taken over some core activities from ALIMA at the beginning of 2021, after they closed their program there. At the end of 2020, PUI launched an exploratory mission, along with INGO colleagues in Zamfara State (North West), and has developed a strategy for its upcoming intervention in the area. In 2022, PUI continues with its intervention as it considers the opening of PULKA field office, with the main objectives of reducing morbidity and mortality of the most vulnerable population and promoting protection amongst the whole affected community.
We are recruiting to fill the position below:
Job Title: MEAL Assistant
Location: Pulka – Gwoza LGA, Borno
Employment Type: Full-time
Contract Duration: 5 months
Contract Start Date: 1st December 2022
Open To: Nigeria Nationals Only (Male / Female)
Position Details
Under the direct supervision of the MEAL Officer, the MEAL Assistant for Accountability will contribute to the implementation of MEAL related tasks/ activities in the field through supporting field staff, partner staff and Community Facilitators/Mobilisers in data collection, consolidation and quality management and undertake M&E related activities and implementation of an appropriate monitoring and evaluation system for successful delivery and attainment of project goals and objectives.
She/he will also oversee the implementation of the accountability strategy in Monguno, as well as strengthening capacity-building and capitalization through the development and the implementation of learning tools and process.
Responsibilities and Tasks
Systematically analyze and follow-up the complaint mechanisms in all country bases by supporting and reinforcing the existing accountability tools.
Receiving the complaints through the different tools and processes put in place and keeping the database of complaints updated and available for Mission's investigations.
Refer to relevant actors and senior managers in case of misconduct or breaches of the rule, following the established pathways.
Implementation of the Accountability Strategy:
Support in the implementation the complaints and feedback mechanism (CFM) based on the highest levels of integrity which beneficiaries will trust and ensures that they can make confidential complaints and be confident of the response processes
Monitor complaints received and response (follow-up) processes through developing and maintaining a tracking mechanism
Ensure that feedback is routinely recorded, reviewed, and responded timely in line with feedback mechanism guidelines
Be the first point of contact for beneficiary, staff, and stakeholder complaints
Maintain and update the CFM database and provide timely update to project staff based on the nature of feedback
Assist in Analyzing patterns and trends in complaints to help improve programming
Generate periodic reports and share with the MEAL Officer
Conduct periodic field visit when delegated to do so by the supervisor, to ensure that accountability systems are in place and the necessary support is provided as needed
Support in ensuring that clear SOPs are in place for the collection and processing of feedbacks and complaints through modalities that are easily accessible to beneficiaries, volunteers, and staff.
Ensure all received feedback, complaints, and requests for information through the hotline and other FCRM channels are registered in the FCRM data base, producing monthly dashboard reports by theme and location.
Identify main bottle necks for the reduction of response and feedback time for complaints.
Maintain the accountability dashboard (Power BI, excel) to track indicators (Registrations, Days for response, Satisfaction, Awareness).
Implementation of the Monitoring & Evaluation Plan:
Assist the MEAL Officer in the collection, reporting and validation of monitoring data of project teams and ensure the data reported by Program Managers is accurate and of good quality and reports in a timely manner.
Support in ensuring that community leaders and beneficiaries are actively participating in all project and M&E activities
Ensure utilization by projects appropriate data collection and reporting templates that facilitate the acquisition and aggregation of data.
Internal and External Reporting:
Update MEAL Officer on daily achievements and challenges encountered on the field, at the end of each day
Ensure that the data collected goes through a data cleaning and validation process each day.
Keep monitoring tools and files archived at the PUI office, ensuring their availability to the MEAL department
Pass on any information or problems to her/his direct and/or indirect supervisor concerning her/his task, PUI programs, or safety aspects.
Capitalization / Institutional Knowledge Building:
Participate actively in team workshops and lessons learnt seminars
Assist in training of beneficiaries, community leaders, community facilitators/mobilisers and Field staff on M&E if needed
Assist in developing a responsive, functional, and appropriate feed backing mechanism which can improve current project implementation and guide future programming.
Support in identifying and formulating accountability findings, lessons learned and recommendations to be integrated into planning and reporting efforts of PUI project activities.
Communication & Follow up:
Respond to beneficiaries' queries with good knowledge of relevant information when approached
Assist in developing a responsive, functional, and appropriate feed backing mechanism which can improve current project implementation and guide future programming
Ensure that the community engagement is done in an appropriate and respectful manner, managing expectations and providing a transparent client-oriented service.
The tasks and responsibilities defined in this job description are non-exhaustive and can evolve depending on the project's needs. The employee could be requested to perform other tasks as his/her line manager may judge necessary.
Priorities of the Department
Participate in The implementation of M&E activities of the MEAL Plan in collaboration with the Beneficiaries and project teams
Providing accurate M&E qualitative and quantitative data collected in the field according to external and internal deadlines
Support the MEAL Department to achieve its goals through the occasional undertaking of additional activities that contribute to the overall ability of the organization to achieve its stated outputs.
The Accountability Priorities for the Meal Department Are:
Mainstream accountability into all stages of the project cycle
Ensure improvements in project design by listening and responding to views of beneficiaries, stakeholders and partners
Adhere to HAP standards especially in regard to information sharing, beneficiaries' participation, complaints and feedback mechanism and accountability in monitoring and evaluation.
Requirements
Education Degree: A Degree in Social Work, Protection, Statistics, Mathematics, Demography, Sociology, or a Numeracy discipline
Work experience: At least 1 year experience in a similar field in an international NGOs/On-site training in social or monitoring work
Knowledge and Skills: Good analytical and writing skills/ very good team spirit /Demonstrate willingness to improve own knowledge and skills by participating actively in any training sessions and capacity building activities.
Computer Skills: Knowledge of the MS office software (including Word, Excel, Outlook) and a basic understanding of data analysis packages such as SPSS, Epi-Info, etc.
Language skills: Fluent in English, Hausa and Gwoza local dialect (speaking /reading/writing).
Assets:
Interests:
Strong motivation in the humanitarian sector
Strong motivation to help people in need
Strong motivation for conflict resolution and diplomacy
Strong motivation to analyze and suggest solutions.
Transversals Skills:
Well organized and attention to detail
Conflict resolution and diplomacy experience
Ability to analyze and suggest improvement
Autonomy, neutrality, hard worker
Able to manage stress and pressure.
Ability to work within a team.
Salary
N242,000 – N284,000 monthly.
Application Closing Date
12th November, 2022.
How to Apply
Interested and qualified candidates should:
Click here to apply online
Note: Female applicants are strongly encouraged to apply.