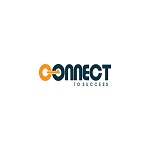 Technical Advice Connect LTD/GTE (TAConnect) is a non-profit organization registered in 2021 and based in Nigeria to bring innovative solutions to the provision of Technical Assistance (TA) services across Africa. TAConnect was established by the Bill and Melinda Gates Foundation (BMGF) to deliver tailored and cohesive support for states in Nigeria by strengthening their PHC systems and enhancing PHC service delivery. As an innovative platform, we respond to state TA priorities to promote sustainable improvements in state Primary Healthcare (PHC) systems' performance and increase uptake of Reproductive, Maternal, Newborn, Child, and Adolescent Health and Nutrition (RMNCAH+N) services.
Experience 9 years
Location Abuja
This job description (JD)/scope of work (SOW) sets forth the services to be provided by the Manager, M&E (Performance Management) to Technical Advice Connect LTD/GTE (TAConnect), a non-profit organization registered in 2021 and based in Nigeria to bring innovative solutions to the provision of Technical Assistance (TA) services to states in Nigeria.
The Manager, M&E will support the leadership and coordination for the implementation of TAConnect's M&E activities and ensure continuous tracking of performance metrics using
the performance management plan (PMP). The Manager, M&E will also provide programmatic & operational support for all Data Management, Analytics and Reporting
activities. He/she will ensure adherence to TAConnects' corporate and office policies, donor regulations, and business processes in the aspects of operations management.
Principal Duties and Responsibilities (Essential Functions):
Participate in the development and update of the Performance Management Plan, that is aligned with TAConnect's goal and donor performance tracking metrics.
Coordinate the tracking of program indicators, measure performance against benchmark/targets and track trends of project performance.
Participate in project work plan/ new indicators development and update ensuring that work plan outputs are aligned with PMP indicators.
Support the development of performance feedback mechanism to partners and conduct performance review meetings, where performance trends and exceptions are discussed
with technical leads and partners, and follow up on corrective actions that are identified, lessons learned, and potential risks to program implementation, and associated preventive
actions.
Conduct capacity building for partners on Performance Management to transfer requisite skills and imbibe the culture of performance management to strengthen TA systems
within the government.
Support the development and implementation of electronic data management system including performance dashboard to track program indicators and grant authorized
application users' access to view and use data
Coordinate efforts to ensure data is used for key decision making are of good quality through capacity building initiative at data collection and processing points
Support the development and review of consultants' and/or STTA's Job Descriptions (JD)/ Scopes of works (SOWs)
Support the development of the methodology for program performance review and Continuous Quality Improvements.
Support the identification, deployment and use of appropriate Data Management, Analytics and Reporting tools such as Power BI, QGIS, R-studio, python, SQL, Microsoft
Azure in TAConnect to improve visibility of data
Collaborate with other Units, including state teams for monitoring and supportive visits (MSV) as informed by data and other related information portals
Support the administration and management of databases and data storage for all TAConnect's program operations.
Perform all other tasks as assigned by the Technical Director
Job Qualifications
Bachelor's degree in a Science/Social Science discipline, Public Health or a related field
Minimum of 9 years of relevant work experience, 3 of which must be in an M&E position, where responsible for implementing M&E activities for international donor- funded development/health related projects
Proven experience in designing and implementing Monitoring and Evaluation systems for public health programs / projects or logistic services in Nigeria.
Experience in planning performance measurement, including indicator selection, target setting, reporting, database management, and developing Performance Management Plans
Knowledge of evaluation methodologies (e.g., qualitative / quantitative), data collection and analysis methodologies; experience with innovative and electronic, real-time
monitoring methods highly desired
Proficiency in working with the office applications, ERP software, communications systems, SQL, python, QGIS, database and software packages; Microsoft Office (Word,
Excel, PowerPoint) and SPSS. Etc. Knowledge of data management processes and tools, including web-based database systems. Ability to troubleshoot systems related problems
and maintain security of the systems
Demonstrated experience in working with government structures at central or sub- national levels. Familiarity with donor-funded requirements for managing information
systems, data management, data security and reporting.
Strong skills in project monitoring, interpretation and evaluation of data and good knowledge of public health programs, strategies, methods, processes and techniques
Ability to facilitate training / workshops and present technical and strategic Information data in a clear and concise manner to audiences with varying degrees of
knowledge/experience .
Strong analytical and problem-solving skills. Ability to work as part of a team and to be self-managing. Willingness to travel in the field
Strong written and spoken communication skills in English
Supervision
The Manager, M&E (Performance Management) will report directly to Technical Director
Working Conditions/Duration of Assignment
This is a long-term position for the life of the contract based in Abuja, Nigeria.
Method of Application
Qualified candidates should apply by sending their comprehensive CV, Cover Letter and Portfolio as a single document (PDF or Doc or Docx.) to [email protected] using the
Job Title "Manager, M&E (Performance Management)" as the subject. All applications should be sent on or before 20 th November 2022. TAConnect will only contact candidates that
are successful at this pre-qualification stage. More information about TAConnect can be found on the TAConnect website: https://www.taconnect-ng.org