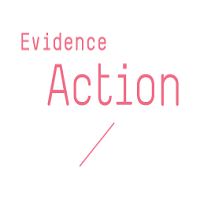 Evidence Action's mission is to fill the gap between what is effective in global health and development and what is implemented at scale. One of our flagship programs is the Deworm the World Initiative, which envisions a world where all at-risk children have improved health, increased access to education and better livelihoods potential as a result of being free of intestinal worms.
We are recruiting to fill the position below:
Job Title: Manager, Human Resources – West & Central Africa (WCA)
Location: Abuja (FCT)
Employment Type: Full-time
Department: Human Resources
Working Conditions: Normal
Direct Reports: None but secondary reporting lines to country HR leads
Job Purpose
The Manager, Human Resources – WCA is accountable for ensuring that Evidence Action's human resource management global and regional strategies and policies are contextualized and implemented in the sub-region.
This position will have the oversight of the sub-region human resource function for Evidence Action across its countries of operation in West and Central Africa.
This will include providing direction to country HR teams in meeting their main objective of efficient provision of HR services to country teams.
Who We're Looking For
Evidence Action seeks a highly motivated individual with the ability to think creatively and work effectively in an entrepreneurial environment.
S/he must be able to function independently and flexibly, solving problems as they arise.
S/he should be comfortable juggling multiple competing objectives, thrive in a fast-paced environment, and be able to consistently overcome unforeseen hurdles to help programs scale.
Evidence Action places great value on the following qualities: resourcefulness, entrepreneurialism, tenacity, analytic rigor, independence and work ethic.
This position is open to Nigerian Nationals or individuals who are self-sponsored to work in Nigeria.
Remote working may be considered for strong applicants in other West And Central Africa countries (nationals or residents) who meet the job requirements.
In this case, applicants will be considered to be national hires for their respective home country and compensation will be based on competitive local salary rates and benefits.
Responsibilities
Leadership:
Central point of contact for sub-regional leadership on all facets of HR whilst promoting organizational culture, agility and effectiveness in HR service delivery.
Providing technical assistance and guidance to the in-country HR teams. This includes identifying issues/trends and developing timely solutions.
Ensure alignment of the country HR teams with organizational strategies and objectives by effectively communicating policies and practices.
Lead and promote compliance to applicable (local) employment regulations, immigration and labor laws as well as Evidence Action HR policies and guidelines.
Responsible for developing/refining and regularly reporting on Key Performance Indicators and Metrics to sub-regional management concerning the team operations and capacity/gaps.
Technical & Operational Support:
Provide guidance in all areas of HR such as recruitment, workforce planning, change & organizational development, total rewards, employee relations, staff welfare, performance management, talent development & management, retention, succession planning, among others.
Provide objective input and contribution in the development of effective regional & national HR Standards, policies, procedures, guidelines and standards and ensure they are contextualized within the Field Offices and the region.
Work with sub-regional and country Offices' stakeholders to ensure HRIS systems are optimized and HR processes, policies and protocols are comprehended, followed and upheld in each of the offices in WCA.
Inspire continuous learning and improvement in HR practices, systems and tools that will enhance the efficiency and effectiveness in org operations.
Lead all staff safety and security measures/interventions in the sub-region
Talent Acquisition and Management:
Ensures the selection and appointment process of highly competent candidates by advising hiring managers on organizational policies and SOPs on the staff selection process and ensuring compliance and required level of skill to conduct and document competency based interviews
Manages recruitment and selection related processes in a transparent, consistent, merit-based and fair manner, complying with policies related to gender balance, geographic diversity, as well as enhancing the management and staff awareness of these policies.
Work with sub-regional leadership and country HR generalists to identify, develop and nurture a robust talent bench of future leaders for succession planning.
Ensure compliance with local labor law including work permits, visa, and workplace registration.
Lead in the execution of the HR strategies in the sub-region and ensure alignment with Africa region strategies.
Contribute to development of sub-regional and country HR priorities and plans.
Provide leadership to the development and implementation of organization wide communication and change management plans
Performance Management & Staff Capacity Building:
Working closely with the AD, HR – Africa region, supports annual performance management process across the WCA region which includes; – annual objective setting, mid- year performance reviews, 360 reviews and annual performance appraisals.
Provide support to the sub-region's capacity building (learning & development) and talent management projects and initiatives in alignment with the global & regional capacity building framework and strategy.
Work with Regional AD, HR, and other key stakeholders, to ensure gap analysis from a talent management point of view to improve the quality of the talent pipeline.
Provide mentoring & coaching to sub-region and in-country HR teams as relates to people management.
Quality Assurance and Risk Management:
Provide direction to teams in the sub-region to ensure HR compliance with Evidence Action standards, policies and procedures as well as local HR labour statutes.
Play an active role in providing direction to sub regional and country offices in preventing and mitigating risk related to employment / labor laws.
Ensure fair labor practices by deploying Employee Relations systems e.g Global disciplinary guidelines & grievance handling procedures in a fair & consistent manner
Contribute and support the implementation of HR related audit recommendations and audit Performance Improvement Plans.
Staff Engagement and Well Being:
Together with the sub-regional leadership, plan and drive measurable improvements in organizational leadership, culture, and agility.
Within the sub-region, identify the organizational culture gaps and plan culture change interventions to promote leadership and staff mindset & behavior changes to deliver org mandate
Promote a culture of diversity and inclusion.
Qualifications
Bachelor's Degree in HR, organizational development, social sciences or related field
Graduate qualification and/or Professional qualification in Human Resource Management, Social Science/Studies, or Organizational Development.
Minimum of 7 years HR experience in a multicultural environment. INGO experience will be an added advantage.
Bilingual in both French and English fluently (required
Broad experience in implementing high-quality services in international/global organizations and ideally, in a network setting to diverse, dispersed and dynamic teams
Intellectual curiosity, courage and independence.
Strong decision-making skills
Ability to understand statistical data and mathematical concepts and how to apply them to HR processes
Excellent communication, diplomacy, negotiation, influencing and conflict mediation skills and the ability to apply these across a range of diverse audiences.
Physical Requirements:
Scheduled travel to regional, country and field offices at least 20%.
Application Closing Date
Not Specified.
Method of Application
Interested and qualified candidates should:
Click here to apply online
Equal Opportunity Statement
Evidence Action does not discriminate in employment on the basis of race, color, religion, sex (including pregnancy and gender identity), national origin, political affiliation, sexual orientation, marital status, disability, genetic information, age, membership in an employee organization, retaliation, parental status, military service, or other non-merit factor.
Only shortlisted candidates will be contacted.