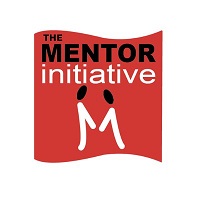 The MENTOR Initiative saves lives in emergencies through tropical disease control and then stays to help people recover from crisis with dignity, working side by side with communities, health workers, and health authorities to leave a lasting impact.
Experience 2 years
Location Borno
Reporting to:  Logistics Coordinator/ Assistant Logistics Coordinator
Job requirements:
Bachelor Degree in Logistics, Supply Chain, Public Administration or Equivalent
2 to 3 years of Previous INGO and/or work experience related to Logistics, Supply chain or Administration.
Able to work as part of an established team with excellent communication skills, team builder, flexible, adaptable.
Proficiency in Microsoft package (Excel, Word, Outlook, PowerPoint)
Excellent Computer/ Reporting skills
Familiarity with INGO working environments and standard procedures preferred
Transparency and integrity
The Mentor Initiative applies a zero-tolerance approach to sexual exploitation, abuse, mistreatment or harassment, and other types of unethical behaviour including fraud. The Mentor Initiative will contact previous employers of applicants to determine if they have any history of violating international standards and codes of conduct relating to such matters.
The context:
The MENTOR Initiative is an international NGO, which directly assists developing countries in their fight against malaria and other vector borne disease. The MENTOR Initiative provides support in the fight against malaria and other vector borne diseases through three key activities: intensive development of the technical capacity of humanitarian organizations and national partners, technical support for in-country programs, and operational research for the development and evaluation of innovative and context-specific tools for improved vector borne disease control. The MENTOR Initiative works in collaboration with various international agencies and governments including the United Nations, the Ministry of Health, and other Humanitarian Organizations. In close collaboration with the Ministry of Health, MENTOR is implementing large scale Indoor Residual Spray (IRS) and community mobilization on malaria and hygiene promotion campaigns in the conflict affected areas of Borno state of Nigeria.
TERMS OF REFERENCE
Overall, Job Purpose:
Under the direct supervision of the Logistics Coordinator/ Assistant Logistics Coordinator, the Logistics Officer is responsible is responsible for providing logistics and supply chain needs/requirements of the project including procuring all program supplies and services, accounting for all assets, managing stocks, and managing other tasks in support of MENTOR-Initiative in Maiduguri and support other bases as assigned.
Tasks and responsibilities:
Supply Chain & Logistics Management Tasks:
Implement/maintain MENTOR-Initiative standard practices in logistics procedures.
Provide weekly logistics data to Logistics Coordinator (or Assistant Logistics Coordinator).
Coordinate the fuel control (DEPO) IN and OUT.
Collaborate with Assistant Logco to schedule and manage the Generator services, maintenances and ensure the relevant service parts are in stock.
Organise the MENTOR Initiative transportation requirements and partner with Logistics Coordinator (or Assistant Logistics Coordinator) on planning best use of vehicles, vehicle tracking and fuelling.
Organise and maintain stores/warehouses containing MENTOR Initiative stock as per required standards, providing timely stock reports to Logistics Coordinator (or Assistant Logistics Coordinator) and security to stores to avoid losses.
Provide support to the Assistant Logistics Coordinator in the supply chain processes (getting quotations, filling the GRN, and other as per request).
Support in safekeeping the hard and soft copies of the procurement packages, asset management forms, fleet management forms, warehousing documents, distribution reports.
Follow up with suppliers when assigned to e.g., delivery schedules of goods and other procurement related concerns, coordinating with the suppliers/service providers for the delivery of the goods for the program.
Organize the transportation of incoming and outgoing goods and other commodities for a timely delivery to MENTOR-Initiative stores/warehouses.
Prepare and present weekly stock movement report to Logistics Coordinator (or Assistant Logistics Coordinator).
Prepare monthly asset management report and submit to Logistics Coordinator (or Assistant Logistics Coordinator).
Provide timely advice and technical support on logistics issues to other functions within the organization.
Produce regular, timely and accurate narrative reports for the MENTOR Initiative and for donors as directed by the Logistics Coordinator (or Assistant Logistics Coordinator).
Write and submit weekly and monthly overall activities progress, challenges (and addressed), lessons learnt to the Logistics Coordinator.
Any other tasks required within skill set.
Security Tasks:
Regular liaison with the MENTOR Senior Management Team (SMT) and the relevant key stakeholders; ministries, security agencies, partners and community members for the effective implementation of all the planned prevention activities in Maiduguri.
Facilitate the processing of the periodic Humanitarian Movement Notification Form from INSO
Provide regular security updates of the target locations to SMT and consequently the program team when assigned.
Regular liaison with the security personnel; UNDSS, INSO and partner organizations during the program implementation.
In close coordination with the Logistics Coordinator, oversee the transportation, proper and secure storage of the prevention items in the fields.
Follow up on vehicle movements outside Maiduguri with a tracking system tool like GPS SMS, WhatsApp, etc.
Project Support Tasks
In close coordination with the Prevention Coordinator/CD support on implementing of the planned activities especially in Monguno and other locations IDPs camps and adjacent host communities and other field locations.
Support on security management in the hard-to-reach locations; IDPs camps and host community.
Provide support to finance and administration department where needed.
Participate in training sessions and meetings as assigned
Reporting.
Weekly reporting of security situation, to LogCo and SMT.
Assist in any other reporting on-need-basis to Logistics Coordinator.
Others
Other tasks assigned by the SMT if needed.
Adhere to MENTOR Code of conduct on Ethics and Integrity, SAFEGUARDING and Whistle blowing policy.
Conducts all activities in honest and trustworthy manner in the best interest of The MENTOR Initiative and the target community
The tasks and responsibilities defined in this job description are non-exhaustive and can evolve depending on the organization's needs.
Method of Application
To apply, please send; CV including 3 references (not more than 4 pages) and a letter of motivation to: recruitment.nga@mentor-initiative.net  before 23rd November 2022. Please indicate position title on the Subject line