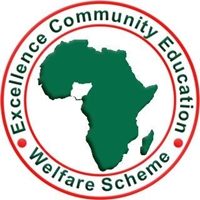 Excellence Community Education Welfare Scheme Ltd/Gte (ECEWS) is a leading indigenous non-profit organization dedicated to improving access to qualitative healthcare, Education and Economic strengthening services in Nigeria. Our staff includes expert in health, Education, Social works, youth, Civil Society and research. Our LOCATE project;
NUMBER OF PERSONS: 3 (1 per location)
POSITION LOCATION: Ebonyi State, Imo State, Edo – (DIC UROMI LGA)
Position Summary:
Set up, arrange or remove decorations, tables, chairs, ladders or scaffolding to prepare facilities for meetings.
Clean and restore building interiors damaged by fire, smoke, or water using commercial cleaning equipment
Move heavy furniture, equipment or supplies
Clean equipment such as glassware or metal instruments, using solvents, brushes, rags or power cleaning equipment
Clean windows, glass partitions or mirrors using soapy water or other cleaners.
Clean building floors by sweeping, mopping and scrubbing
Follow procedures for the use of chemical cleaners and power equipment to prevent damage to floors and fixtures
Gather and empty trash
Empty specialist waste bins and containers and remove to appropriate processing point in accordance with guidance and instructions provided.
Follow procedures in Bio-medical waste segregation
Also other duties within the scope of the job title
Requirement:
Basic Knowledge of HIV and AIDS
Team player with good interpersonal relationships and tolerance to socio-cultural differences.
Efficient and effective verbal and non-verbal communication skills.
Ability to multi-task effectively
Literate in both English language and local dialect.
Must be based in advertised locations.
Must have experience in similar positions
Method of Application
Interested and qualified candidates should send a detailed resume and a one-page cover letter as one (1) MS Word document explaining suitability for the position to Human Resources Unit through this email address: careers@ecews.org .
APPLICATION MUST EXPLICITLY STATE YOUR FULL NAMES, THE POSITION OF INTEREST WITH PREFERRED LOCATION as the SUBJECT of the email.
Candidates are advised to provide three professional referees with email addresses and phone numbers.
Eligible female applicants are strongly encouraged to apply. ECEWS has a competitive compensation package and is an Equal Opportunity Employer (EOE)
ECEWS does not charge candidates a fee for a test or interview.
Only shortlisted candidates will be contacted.