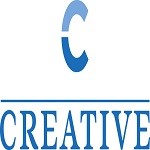 Creative Associates International provides outstanding, on-the-ground development services and forges partnerships to deliver sustainable solutions to global challenges. Its experts focus on building inclusive educational systems, transitioning communities from conflict to peace, developing sustainable economic growth, engaging youth, promoting transparent elections and more. Creative is recognized for its ability to quickly adapt and excel in conflict and post-conflict environments. To deliver a high degree of service, innovative theories of change and solid project evaluation, Creative is divided into four program divisions: Education Communities in Transition Economic Growth Cross Function Since its founding in 1977 by four enterprising women, Creative has been a results-driven organization. In the area of education, for example, since 2000 Creative has trained nearly 390,000 teachers in new strategies, approaches and pedagogical techniques. About 45 percent of the teachers are based in Africa. Thanks to the support of international clients, multilateral donors and the private sector, Creative has active programs in 20 countries-from Honduras to Tanzania and Yemen to Cambodia. Since its founding, Creative has undertaken projects in more than 85 countries. Today, the Creative counts on a professional staff of more than 1,000 people around the world who are committed to working with officials, nongovernmental organizations and community members to realize the positive change they seek.
West Africa Trade and Investment Hub
IT Officer
Position Location: Abuja, Nigeria.
Project Summary:
The USAID-funded West Africa Trade and Investment Hub (hereinafter referred to as the Trade Hub) is a five-year, $140 million trade and investment facilitation activity that seeks to improve private sector competitiveness in West Africa through a market-based approach. By working in partnership with the private sector and fostering co-investments, the project will generate new private-sector capital investment into key sectors to create jobs and increase trade between the U.S. and West Africa, including through increased utilization of the African Growth and Opportunity Act (AGOA). The project comprises of three main components:
Design and administration of a Co-Investment Fund for private sector partnerships, including a portion for partnerships in Research and Development (R&D) towards innovating and modernizing practices in Nigeria across five targeted value chains;
Technical assistance (TA) that directly supports, coordinates, and engages with qualifying recipients (i.e., partners and grantees) to achieve USAID's trade and food security objectives.
Urgently respond to the secondary economic impacts of COVID-19, notably to 1) increase access of working capital with financial actors, 2) prevent and mitigate job losses, and 3) help respond to local and regional supply chain disruptions and shortages of critical medical supplies and services as well as for agricultural inputs and food staples.
Through this Co-Investment Fund and technical assistance, the Trade Hub will improve companies' abilities to expand business operations, increase productivity, and create jobs that build on the talents and aspirations of West Africa's growing population. The Trade Hub will collaborate on specific commercial opportunities with firms, service providers, research organizations, as well as other business network actors to access private capital that will contribute to large-scale jobs, exports and investment, particularly with strong demonstrated or potential links to the U.S. companies and investors.
Position Summary:
The IT Officer will be responsible for providing technical support to all IT related issues for the project including but not limited to installation and testing of workstations, printers, client software, upgrades, and configuration among other IT related matters.
Reporting & Supervision:
The IT Officer will report to the Operations Manager.
Primary Responsibilities:
Implement and document network operations, processes, and procedures;
Deploy and implement office network according to HQ specifications;
Serve as the office Network Administrator;
Identify and solve possible problems in the network;
Supervise installations performed by third parties such as cabling, Internet connection, etc.
Supervise and follow-up on equipment maintenance performed by other contractors;
Support and troubleshoot users in the office on their daily work;
Implement and enforce security on the network and prevent misuse of the IT resources.
Participate in writing IT office policy;
Responsible for IT inventory; work closely with the Operations Manager to monitor distribution and location of IT equipment by performing a yearly inventory check-up;
Set up, implement, and maintain hardware firewall;
Keep the network healthy by applying all required security patches and monitoring the correct delivery of all antivirus updates;
Implement and document a disaster recovery plan and offsite storage of backed up data;
Assist other staff members in trouble shooting and solving IT related challenges; and
Perform other tasks as assigned.
Required Skills & Qualifications:
High school diploma in Computer Science or related field is required. Bachelor's degree in related field preferred
Must have four (4) years of specific experience in desktop support, ICT, Information Systems, or a related field and 2 years of general experience.
Knowledge of USAID Rules and Regulations, previous experience working on USAID-funded projects preferred;
Strong communication skills and an ability to work well as a member of a team; and
Fluency in English is required.
Local candidates are strongly encouraged to apply.
Only finalists will be contacted.  No phone calls, please.
Only finalists will be contacted.  No phone calls, please.
Creative Associates International Inc. is an Equal Opportunity Employer: Disability/Veteran.
Method of Application
Interested candidates should send their CVs either in word or PDF format to [email protected] on or before 17th November 2022.