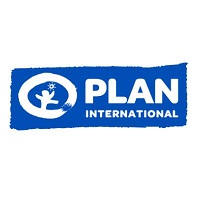 Plan International is an independent development and humanitarian non-profit organisation that advances children's rights and equality for girls. We support children's rights from birth until they reach adulthood, and enable children to prepare for – and respond to – crises and adversity. We believe in the power and potential of every child, but know this is often suppressed by poverty, violence, exclusion and discrimination.
We are recruiting to fill the position below:
Job Title: IT Consultant
Location: Abuja
Role Purpose
To have a competent individual for the provision of IT consultancy service Plan International Nigeria.
Accountabilities
Support the Supply Chain Team in the process of engaging service providers for internet provision and live-streaming services during the upcoming SONGS conference and the Global Girls Summit, providing technical input.
Ensure that the selected internet service provider installs, commissions, and tests the internet link at conference locations at least two days before the meeting.
Ensure that the multimedia firm engaged in the provision of live-streaming service set up and tests the service one day before the conference start date.
Ensure alternative mobile internet connectivity modems (MiFi) with preloaded data to specific dignitaries.
Ensure all office locations have upgraded bandwidth to support the all-staff meeting with Plan International CEO.
Monitor to ensure all IT services are fully functional during all the meetings without fail.
Ensure backup for the internet service is provided in case there is a network challenge with the primary link.
Perform any other IT support that would be required during the conferences.
Office Support:
Provide technical leadership to the IT team
Ensure ICT operational plans are in line with ICT objectives for the country program
Lead the design and implementation of ICT innovative ideas/solutions
Maintain and ensure ICT disaster recovery plans are aligned to the business continuity plan
Ensure deployed ICT infrastructure complies with the organization's policies and standards
Ensure adequate security and access control for data and network devices are deployed.
Support ICT capacity building in-country
Provide leadership in the implementation of the country's IT strategy
Lead the provision of technical support for corporate applications, including installation and upgrades
Co-ordinate closely with Regional and local service units to ensure proper implementation of equipment/systems
Manage ICT risks
Participate in system/project testing, rollout, and certification
Lead the provision of technical solutions and systems to meet local requirements
Ensure data and systems protection according to Plan's standards and requirements
Coordinate the procurement of licenses, software, and the implementation of the systems
Provide efficient support to the IT needs of all field offices and country office
Provide alternative and efficient options on how to resolve in-Country issues on the communication facilities like the stability of internet connectivity
Technical Expertise, Skills and Knowledge
Bachelor's Degree in a Computer Studies discipline and a Master's degree would be an advantage
Minimum of 5 years of relevant experience in the field of ICT, preferably with management responsibilities
Experience in implementing and supporting LAN, WAN, VSAT, Windows Server Infrastructure, Exchange Server/Office 365, Cisco Infrastructure, VSAT, and emergencies telecommunications equipment (BGANs, Radio, Sat phones,)
Good knowledge of Windows Server 2012/2016 including Active Directory added advantage.
Experience in managing and implementing information systems and supporting technologies
Training in management and/or project management is an advantage
Knowledge on ITIL
Work experience in an NGO is an advantage.
Application Closing Date
20th September, 2022.
Method of Application
Interested and qualified candidates should:
Click here to apply online
Note
Plan International Nigeria is an equal opportunity employer and does not discriminate on the basis of race, religion, gender or disabilities.
Plan International Nigeria is fully committed to child protection to prevent children from all forms of abuse. Women are strongly encouraged to apply.
Only shortlisted candidates will be contacted.