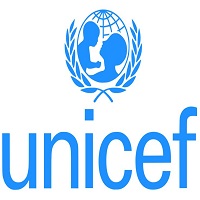 United Nations International Children's Emergency Fund (UNICEF) works in some of the world's toughest places, to reach the world's most disadvantaged children. To save their lives. To defend their rights. To help them fulfill their potential. Across 190 countries and territories, we work for every child, everywhere, every day, to build a better world for everyone.
We are recruiting to fill the position below:
Job Title: International Social and Behaviour Change Data Contractor
Job No: 556405
Location: Abuja
Contract type: Consultant (11.5 months )
Level: Consultancy
Categories: Social and Behavior Change
How can you Make a Difference?
The Social and Behaviour Change Data Contractor will, under the technical guidance of Social and Behaviour Change (SBC) Manager/Team Lead in Abuja, focus on providing support aimed at building high quality evidence system that will serve the purpose of improving the scientific rigor of SBC work on COVID-19 in Nigeria.
The Contractor will ensure adequate technical support to UNICEF Nigeria Country Office for data collection, analysis and visualization for SBC initiatives on COVAX vaccination efforts.
The Contractor will provide support to build capacities at national and subnational levels and on all elements related to SBC data collection and analysis.
The contractor will also support the monitoring and evaluation components of SBC interventions in the country.
Under the supervision of the SBC Team Lead/ Manager, the SBC Data contractor will be responsible for:
Design and establish SBC evidence system related to COVID-19 vaccination to strategically guide SBC programming and decision-making and to integrate SBC data utilisation in COVID-19 vaccination programme
Designing SBC research methods including data collection techniques, instruments and sampling methods and plan of analysis
Developing research implementation plan
Data processing and analysis including data cleaning and validation
End-to-end data quality assurance
Providing capacity building to partners and government in SBC research design, planning, implementation, processing, and analysis.
Providing specific support on monitoring of SBC interventions including the development/update of country and state data monitoring mechanism, tools, and reports.
Consolidation, revision of RCCE data submissions
Establishment of an online platform which will be used to collate and visualize data
Data analysis and development of an open-source visualization tool
Integration of visualization tool on UNICEF RCCE website
Among others, the Data Specialist will support the following existing initiatives and platforms:
Community Rapid Polling, an ODK based population short survey on behavior, coping strategies and communication channels during COVID-19 aiming to examine behaviors and drivers, demonstrate a lightweight methodological approach and routinely use social and behavioral population surveys.
 U-Report polls on COVID-19 vaccines and Vaccine Champions initiative. U-Report is a social messaging tool and data collection system developed by UNICEF to improve citizen engagement, inform leaders, and foster positive change. The program sends polls and alerts using SMS or social media channels to its participants, collecting real-time responses, and subsequently publishes gathered data.
To Qualify as an Advocate for Every Child you will Have
Education:
A Master's Degree in Statistics, Mathematics, Computer Science, Applied Mathematics, Data Science, Machine Learning, Economics, or any other related field. A First level University Degree in combination with an additional two (2) relevant experience may be accepted in lieu of the advanced university.
Work experience:
Eight (8) years responsible work experience in social sciences research and data analysis, preferentially including experience in/with developing countries, with practical experience in developing methodologies and tools to inform action/programmes/ policies.
Experience analyzing data from social monitoring systems, monitoring and evaluation work, or other survey work.
Experience performing data extraction, cleaning, analysis and presentation for medium to large datasets.
Excellent writing skills planning and coordination skills, with proven ability to work independently.
Previous work with UNICEF is an added advantage.
Additional qualifications:
An inquisitive and creative mindset, as well as excellent written and verbal communication skills for coordinating across teams and countries.
Ability to communicate complex ideas in data science to relevant stakeholders.
A passion for empirical research and for answering hard questions with data.
Proven record of solving challenging problems in emergency and humanitarian settings.
A drive to learn and master new technologies and techniques.
A Team Player mentality and desire to collaborate with multicultural and diverse colleagues, as well as work independently.
Excellent project management skills.
Experience using Power Bi or other data analytics and interactive visualization software.
Experience using HTML, CMS management, and specifically Wagtail CMS, is a plus.
Experience working with the UN and/or one of its entities is an asset but not necessary.
Language:
Oral and written proficiency in English.
For every Child, you Demonstrate:
UNICEF's values of Care, Respect, Integrity, Trust, Accountability, and Sustainability (CRITAS).
Remuneration
UNICEF offers reasonable accommodation for consultants/individual contractors with disabilities. This may include, for example, accessible software, travel assistance for missions or personal attendants. We encourage you to disclose your disability during your application in case you need reasonable accommodation during the selection process and afterwards in your assignment.
Application Closing Date
3rd November, 2022 (W. Central Africa Standard Time).
Method of Application
Interested and qualified candidates should:
Click here to apply online
Note
UNICEF has a zero-tolerance policy on conduct that is incompatible with the aims and objectives of the United Nations and UNICEF, including sexual exploitation and abuse, sexual harassment, abuse of authority and discrimination.
UNICEF also adheres to strict child safeguarding principles. All selected candidates will be expected to adhere to these standards and principles and will therefore undergo rigorous reference and background checks.
Background checks will include the verification of academic credential(s) and employment history. Selected candidates may be required to provide additional information to conduct a background check.
Only shortlisted candidates will be contacted and advance to the next stage of the selection process.
Individuals engaged under a consultancy or individual contract will not be considered "staff members" under the Staff Regulations and Rules of the United Nations and UNICEF's policies and procedures, and will not be entitled to benefits provided therein (such as leave entitlements and medical insurance coverage). Their conditions of service will be governed by their contract and the General Conditions of Contracts for the Services of Consultants and Individual Contractors.
Consultants and individual contractors are responsible for determining their tax liabilities and for the payment of any taxes and/or duties, in accordance with local or other applicable laws.
The selected candidate is solely responsible to ensure that the visa (applicable) and health insurance required to perform the duties of the contract are valid for the entire period of the contract. Selected candidates are subject to confirmation of fully-vaccinated status against SARS-CoV-2 (Covid-19) with a World Health Organization (WHO)-endorsed vaccine, which must be met prior to taking up the assignment.
It does not apply to consultants who will work remotely and are not expected to work on or visit UNICEF premises, programme delivery locations or directly interact with communities UNICEF works with, nor to travel to perform functions for UNICEF for the duration of their consultancy contracts.