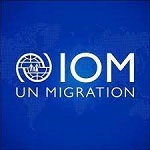 The IOM Regional Office for Asia and the Pacific (ROAP) in Bangkok, Thailand, covers 40 countries across the Asia and Pacific region; https://www.iom.int/asia-and-pacific.. ROAP's key responsibilities are to formulate regional strategies, processes and programmes in line with the overall priorities and policies of the Organization and to provide strategic and programmatic guidance and support to countries within its region. Six Regional Thematic Units are based at ROAP to fulfill this responsibility, covering issues including Emergency and Post Crisis and Disaster Risk Reduction, Labour Migration and Human Development, Immigration and Border Management, Migration Health, Migrant Protection and Assistance and Counter Human Trafficking and Migration, Environment and Climate Change. IOM activities that cut across these areas include the promotion of international migration law, research, policy debate and guidance, protection of migrants' rights, migration health and the gender dimension of migration.
The Regional Migration Health Unit is responsible and accountable for technical coordination on regional matters of Health Promotion and Assistance for Migrants (H2) and Migration Health Assistance for Crisis Affected Populations (H3) Programmes undertaken by IOM in the region covered by the Regional Office for Asia and the Pacific.
Supervision
Under the direct supervision of the Regional Thematic Specialist for Migration Health, the intern will work on the development, analysis and preparation of migration health information related to migrants, refugees, displaced individuals, returnees, other migrants and asylum seekers, support the Principal Recipient functions of the Tuberculosis Elimination among Migrants in the Mekong Subregion (TEAM2) and will have the following duties and responsibilities
Core Functions/Responsibilities:
The successful candidate will have the following duties and responsibilities:
Collect and systematically organize and analyze existing information from academic and governmental sources dealing with migration health to support the development of quality concept papers, presentations, and information sheets;
Develop a database to track and describe existing national, regional and international recommendations and strategies related to the management of migration health issues in the populations concerned in Asia and the Pacific; and assist in developing general conclusions and action plans for further investigation, study and policy generation based on the conclusions;
Assist in the editing of project concept papers and proposals, donor reports and other publications referred from the country missions to the Regional Migration Unit;
Analyze and collate reports from the Project Information Unit, project managers and coordinators and focal points in Country Offices who are implementing migration health projects for status updates and relevant project documentation;
Support regular updating and development of external communication materials including fact sheets, success stories and promotional materials;
Support on updating website and social media content for TEAM2, as well as other topics of interest for migrant health;
Assist in the planning and organization of exhibitions, meetings, conferences, seminars and workshops when needed; and
Undertake all other duties as may be assigned.
How to apply
Interested candidates are invited to submit their applications via IOM e-Recruitment system within the above said deadline referring to this advertisement.