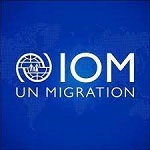 Link to original advertisement
Context
Under the direct supervision of the Head of the Global Section on Mental Health, Psychosocial Response and Intercultural Communication (MHPSS), the incumbent will provide secretarial and administrative support to the Head of Section in the day-to-day management and overall functioning of the Section.
Core Functions / Responsibilities
I. Administrative and organizational functions
Assist in the preparation and organization of duty travels, including conference documentation, preparation of travels authorizations and expense claims;
Assist in agenda preparations for conferences and other (online) event, in coordination with the organizers, and the IOM missions involved;
Assist in the administrative necessities of the section, in terms of purchases, logistics, authorizations, bids and program budget monitoring;
Assist in the organization of the daily agenda of the Head of the Section: liaising with missions, experts, external partners requesting meetings or technical consultations;
Assist in compiling a quarterly report of the activities performed by the Global Section;
Assist in maintaining a high-quality archive of IOM MHPSS and partners activities worldwide, divided by country and region, sector of intervention, and category of material (presentations, project proposals, manuals, academic articles, etc.);
Assist in the liaising with editors of journals, reviews, miscellaneous books for the bureaucratic part of article and paper submission.
II. Technical
Assist in preparing presentations, trainings, talking points, minutes in view of meetings and presentations;
Provide general support to monitoring and training missions as required remotely under requests of the head of the section;
Draft public information documents, website articles, social media posts, feed-back, followup, statistics and reports on IOM MHPSS activities, as well as internal reports;
Collect research in support to articles, policies and position papers elaborated by the section, including the administrative and editorial work for article submissions;
Support the Head of the Section in monitoring technical and policy developments in the areas of mental health, psychosocial support and intercultural communication for migrants, conflict affected populations, refugees, returnees, victims of trafficking, unaccompanied and separated children (UASC) in the humanitarian, public health and academic domains;
Prepare background information received from the mission or partners prior to meetings or technical supervision sessions;
Perform other duties as may be required and assigned, e.g. by supporting the Global Section in the thematic fields of Transition and Recovery programming and emergency response.
Required Qualifications and Experience
Bachelor's Degree or higher in Psychology, Sociology, Social Work, Anthropology, Education, Humanities or a related field.
First work experience or internship with international and/or inter-governmental institutions such as the UN or EU, or national governments related to migration or administrative support would be a distinct advantage.
Interest in mental health and psychosocial support in the context of migration is an advantage.
Languages
Fluency in English is required. Knowledge of French and/or Spanish is advantageous
Other
Appointment will be subject to certification that the candidate is medically fit for appointment, and verification of residency, visa and authorizations by the concerned Government, where applicable. As part of the mandatory medical entry on duty clearance, candidates will be requested to provide evidence of vaccination against COVID-19.
This post is subject to local recruitment. Only persons holding a valid residence and work and/or study permit for Belgium will be eligible for consideration.
This internship will not be funded by IOM. Appointment will be subject to verification that the selected candidate will obtain an internship allowance from an external party.
How to apply
Interested candidates are invited to submit their applications – Questionnaire on Mandatory Requirements (p. 4), CV and Cover Letter – to IOMBrusselsApplications@iom.int by 13 December 2022 23:59 h (Brussels time) at the latest, referring to this advertisement in the subject line (CFCV 2022-50 Intern MHPSS).
In order for an application to be considered valid, IOM only accepts applications duly completed. Only shortlisted candidates will be contacted.