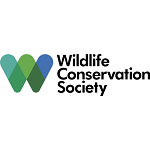 The Wildlife Conservation Society (WCS) is a US non-profit, tax-exempt, private organization established in 1895 that saves wildlife and wild places by understanding critical issues, crafting science-based solutions, and taking conservation actions that benefit nature and humanity. With more than a century of experience, long-term commitments in dozens of landscapes, presence in more than 60 nations, and experience helping to establish over 150 protected areas across the globe, WCS has amassed the biological knowledge, cultural understanding and partnerships to ensure that vibrant, wild places and wildlife thrive alongside local communities. Working with local communities and organizations, that knowledge is applied to address species, habitat and ecosystem management issues critical to improving the quality of life of poor rural people whose livelihoods depend on the direct utilization of natural resources.
We are recruiting to fill the position below:
Job Title: Infrastructure Officer
Location: Calabar, Cross River
Employment Type: Full-time
Duration: Four (4) years
Reports To: Country Director
Start date: 1 December 2022
Job Summary
We shall provide technical support and supervision on planning, design, implementation, and monitoring for all infrastructural works including renovations, constructions, and approved procurements as directed by the management.
Main Responsibilities
Specifically, the Infrastructure Officer (IO) will:
Work closely with WCS Program Coordinators to identify and survey possible sites for construction/infrastructure.
Provide sketches and designs for agreed infrastructural projects.
Prepare a preliminary bill of quantities (BOQ) following market surveys to guide management in the selection of contractors or vendors.
Facilitate the invitation/call for three quotations for all construction projects
Develop Terms of Reference (TOR) and contract agreements for construction and technical installations.
Develop a framework under which all WCS construction projects shall be implemented.
Ensure that best practices are applied and quality assurance including agreed specifications, materials, and environmental standards are followed throughout WCS construction projects.
Provide monitoring and on-site supervision of approved construction works across all WCS sites.
Work closely with the procurement unit to identify, engage and monitor purchases and installations of equipment such as solar panels, electronics, and others as funding permits.
Produce timely weekly, monthly, quarterly, and annual reports on work progress to the Landscape Director and Country Director.
Any other duties assigned.
Position Requirements
A University Degree in Civil Engineering, Building Engineering or related disciplines with professional accreditation from a renowned engineering body
Proficiency in engineering software such as ArchiCAD, AutoCAD, or Rhino.
A minimum of 3 years of building and construction experience.
Experience working around rural areas.
Strong communication and inter-personal skills.
Demonstrated ability to work in a multi-disciplinary and multi-cultural team.
Proven ability to prioritize tasks, meet deadlines and work with limited supervision.
Pro-active, stable and robust character and a good team-player.
Ability to develop clear goals and identify priority activities and assignments
Practical knowledge and high understanding of construction, building engineering, and working in remote areas.
Ability to read, understand and interpret technical drawings.
Intolerance of corruption and sub-standard work.
Excellent communication and negotiation skills.
Sound judgment and high level of Precision in designs, budgets, and frameworks for construction.
Accountability and paying attention to details.
Ability to work in a team and can work under pressure.
Application Closing Date
1st October, 2022.
How to Apply
Interested and qualified candidates should send their detailed Application / Cover Letter and CV together with the names and contact information of three references to: [email protected] using "Nigeria Infrastructure Officer" as the subject of the mail.
Note
The position is available for Nigerian nationals only.
Interested candidates, who meet the above qualifications, skills and experience, should apply.
The applicant shall provide his/her expected salary in the application.
Only short-candidates will be contacted for interview.
WCS is an equal opportunity employer dedicated to hiring and supporting a diverse workforce. We are committed to cultivating an inclusive work environment and look for future team members who share that same value.