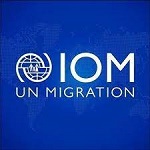 Context:
Bajo la supervisión de la Coordinadora interagencial, la persona contratada deberá adelantar las actividades de articulación y coordinación interagencial a nivel de manejo de información, en el marco del GTRM con los socios que participan de la Respuesta y especialmente con ACNUR. Así mismo, la persona contratada deberá prestar apoyo en las actividades administrativas que se requieran y que se encuentren enmarcadas en las necesidades operativas de la unidad.
Core Functions / Responsibilities:
Ayudar en el desarrollo de herramientas y flujos de trabajo de gestión de información efectivos en relación con la implementación del proceso de monitoreo de RMRP para el GTRM;
Asistir al Coordinador Interagencial con el Subgrupo de Trabajo de Manejo de Información del GTRM (IMWG) promoviendo la participación activa de los 94 miembros de la plataforma nacional;
Brindar asesoramiento técnico y promover estándares de datos e información y mejorar la gestión conjunta de la información, el análisis y la conciencia situacional compartida;
Brindar apoyo y orientación a los miembros del GTRM, la OIM y los oficiales de información en materia de gestión de la información;
Analizar las proyecciones de población, las evaluaciones conjuntas de necesidades, los requisitos presupuestarios, las personas necesitadas (PiN) y las cifras objetivo, así como el mecanismo de informes alineado con los requisitos de la plataforma regional;
Apoyar la coordinación Interagencial desarrollando herramientas de recolección de datos, seguimiento a los flujos y a la situación de contexto y diagnóstico de la población venezolana en el país, a partir de la elaboración de productos de información novedosos o usos de bases de datos e informes estadísticos;
Apoyar la coordinación Interagencial en el desarrollo de informes de situación, cuadros de mando, infografías y otros productos de información;
Servir de enlace con los socios para ayudar con el desarrollo y mantener un entendimiento común de la situación humanitaria basado en el análisis de una amplia gama de temas. y apoyar y contribuir a la evaluación y el análisis de las necesidades entre organismos;
Mantenerse al corriente de la política de protección de datos de la OIM, el estándar de gobernanza de datos, el estándar de seguridad de datos, el estándar del ITC y las mejores prácticas y lecciones aprendidas sobre la recopilación de datos éticos, el uso, intercambio y difusión de datos;
Realizar otras tareas que le sean asignadas y apoyar los temas administrativos de la unidad.
Required Qualifications and Experience
Education
Profesional en Economía, Relaciones internacionales, Ciencias Políticas
Deseable: Maestría Estadística.
Experience
Mínimo 4 años de experiencia relevante relacionada con las funciones requeridas para el cargo;
Experiencia especialmente en manejo de información y/o M&E;
Experiencia en visualización de los datos;
Experiencia en manejo de datos cuantitativos y cualitativos:
Deseable experiencia con las Naciones Unidas o en ONGs, se considerará una ventaja.
Skills
Conocimiento de situación migratoria y económica de la población refugiada y migrante venezolana en el Perú;
Manejo de los programas de Office (Word, Excel y Power Point);
Uso de conocimientos informáticos, incluida la base de datos SQL, Microsoft Office, ARC GIS, Power Bi y herramienta de análisis de datos;
Conocimiento profundo de los últimos desarrollos tecnológicos en tecnología de la información y sistemas de información;
Capacidad demostrada para comunicar la información requerida a través de (pero no limitado a) tableros, gráficos, tablas, así como habilidades para la redacción y escritura de documentos técnicos;
Comprensión demostrada de diferentes metodologías de recopilación de datos;
Capacidad demostrada de liderazgo en el contexto de la creación de alianzas y la toma de decisiones consensuadas;
Habilidad para compilar y analizar holísticamente diversos conjuntos de datos;
Capacidad para actuar en todo momento con extrema discreción respecto de los documentos, información y materiales propios de las Naciones Unidas;
Permanente actitud y comportamiento de cordialidad, compostura, respeto y colaboración con todas las personas y organizaciones con quienes interactúa la OIM.
Languages
Español: fluido (oral y escrito)
Inglés: fluido (oral y escrito)
Required Competencies
The incumbent is expected to demonstrate the following values and competencies:
Values
Inclusion and respect for diversity: respects and promotes individual and cultural differences; encourages diversity and inclusion wherever possible.
Shows respect and sensitivity towards gender, culture, ethnicity, religion, sexual orientation, political conviction and other differences.
Encourages the inclusion of all team members and stakeholders while demonstrating the ability to work constructively with people with different backgrounds and orientations.
Promotes the benefits of diversity; values diverse points of view and demonstrate this in daily work and decision making.
Challenges prejudice, biases and intolerance in the workplace.
Integrity and transparency: maintains high ethical standards and acts in a manner consistent with organizational principles/rules and standards of conduct.
Upholds and promotes the Standards of Conduct and Unified Staff Regulations and Rules.
Delivers on commitments; manages the organization's resources reliably and sustainably.
Embraces and encourages transparency, balancing this with the need for discretion and confidentiality as appropriate.
Maintains impartiality and takes prompt action in cases of unprofessional or unethical behaviour.
Does not abuse one's position and acts without consideration of personal gain. Is motivated by professional rather than personal concerns.
Professionalism: demonstrates ability to work in a composed, competent and committed manner and exercises careful judgment in meeting day-to-day challenges.
Demonstrates professional competence and mastery of subject matter and willingness to improve knowledge and skills.
Seeks to raise professional standards in self and others through daily work and activities.
Adapts quickly to change and is decisive and versatile in face of uncertainty.
Shows self-control and persistence when faced with difficult problems,and remains calm in stressful situations.
Is conscientious and efficient in meeting commitments, observing deadlines and achieving results.
Core Competencies – behavioural indicators level 1
Teamwork: develops and promotes effective collaboration within and across units to achieve shared goals and optimize results.
Establishes strong relationships with colleagues and partners; relates well to people at all levels.
Is fully aware of the team purpose, respects and understands individual and collective responsibilities.
Willingly puts in extra effort without being asked and adopts a "hands-on" approach whenever necessary to achieve team objectives.
Coordinates own work with that of the team to meet agreed priorities and deadlines.
Delivering results: produces and delivers quality results in a service-oriented and timely manner; is action oriented and committed to achieving agreed outcomes.
Produces quality results and provides quality services to clients.
Meets goals and timelines for delivery of products or services.
Manages time and resources efficiently, monitoring progress and making adjustments as necessary.
Shows understanding of own role and responsibilities in relation to expected results.
Managing and sharing knowledge: continuously seeks to learn, share knowledge and innovate.
Keeps abreast of new developments in own field of competence and creates opportunities for knowledge management initiatives.
Shares knowledge and learning willingly, and proactively seeks to learn from the experiences of others.
Puts new learning into practice and draws on diverse sources of ideas and inspiration.
Contributes to the identification of improvements to work processes and assists in implementing them.
Accountability: takes ownership for achieving the Organization's priorities and assumes responsibility for own action and delegated work.
Accepts personal responsibility for quality and timeliness of work.
Takes ownership of all responsibilities within own role and honours commitments to others and to the Organization.
Operates in compliance with organizational regulations and rules.
Accepts and gives constructive criticism; acknowledges and corrects mistakes and apply lessons learned for improvement.
Communication: encourages and contributes to clear and open communication; explains complex matters in an informative, inspiring and motivational way.
Presents information using language and sequence of ideas that is easy for recipients to understand.
Adapts communication to the recipient's needs, asks questions to clarify, and exhibits interest in having two-way communication.
Encourages others to share their views, using active listening to demonstrate openness and to build understanding of different perspectives.
Listens carefully and genuinely to the views and positions of others; acts on received information.
Other
Solo se considerarán aplicaciones que cumplan con el perfil solicitado. – No se considerarán aquellas aplicaciones recibidas en fecha posterior a la clausura de la convocatoria o que no se especifiquen el código de referencia. – Esta convocatoria está abierta únicamente a ciudadanos nacionales o extranjeros legalmente autorizados para trabajar en el país. – Cualquier oferta laboral en relación con este aviso especial de vacante está sujeta a la disponibilidad de fondos del proyecto. – La contratación de esta candidatura está sujeta a la validación de referencias, aprobación médica. Se debe contar con el certificado de vacunación COVID completo y/o programación de la segunda y/o tercera dosis, así como a la verificación de residencia, visa y autorizaciones por el Gobierno local, en caso de ser aplicable.
How to apply
How to apply:
Candidatos interesados están invitados a postular enviando un correo a [email protected] con el asunto: "RRHH 71_2022 [Call Extension] Information Management Assistant -Interagency" adjuntando su DNI o pasaporte, carta de presentación y CV en formato PDF renombrado de la siguiente manera: "CV APELLIDOS_NOMBRES", hasta el 12 de agosto del 2022 a las 11:59 pm.
Only shortlisted candidates will be contacted.
Posting period:
From 05.08.2022 to 12.08.2022