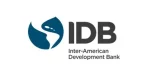 Closing date: Monday, 20 March 2023
IDB Invest Credit Risk Management Officer
Perú.
Background: We are looking for a Credit Risk Management Officer with strong experience in the corporate and project finance sectors.
ABOUT THE IDB INVEST:
IDB Invest aims to be the partner of choice for the private sector in Latin America and the Caribbean. We finance projects to advance clean energy, modernize agriculture, strengthen transportation systems, and expand access to financing.
Like the Inter-American Development Bank (IDB), our commitment is to economic growth and social inclusion; that is central to our identity, as part of the IDB Group. But our focus is on the private sector.
As the private sector arm of the IDB Group, we know the region. We work where our clients are and can provide them with customized financing solutions and expert advice tailored to their specific industry and market.
IDB Invest is owned by its 47 member countries, 26 of which are in the Latin American and Caribbean region. Each country's voting power is proportional to the number of IDB Invest shares it holds.
OUR CULTURE.
Our people are committed and passionate about improving lives in Latin America and the Caribbean, and they get to do what they love in a diverse, collaborative, and multicultural work environment. We are the first Latin American and Caribbean development institution to be awarded the EDGE certification, recognizing our strong dedication to gender equality. We encourage women, afro-descendants, Indigenous peoples, the LGBTQ+ Community, and persons with disabilities to apply. We will ensure that individuals with disabilities are provided reasonable accommodation to participate in the job interview process. If you are a qualified candidate with a disability, please e-mail us at HRSC@iadb.org to request a reasonable accommodation to complete this application.
What you'll do:
 You will support the origination, execution, and monitoring of transactions with corporates and project finance counterparties with significant development impact and provide independent technical risk assessments of IDB Invest's transactions, identifying sensitive areas and issues to be addressed by various business areas, and offer potential solutions and alternatives.
 Perform the independent credit risk assessment of complex infrastructure and corporate transactions (in the fields of energy, transportation, social infrastructure and water and sanitation), including reviewing and providing advice on financing structures, financing documents, consultant reports, financial models, and legal documentation in order to fully assess resulting credit risk and possible mitigants to assigned transactions.
 Be part of multidisciplinary teams in the analysis of prospective transactions and make recommendations to mitigate the identified key credit risks, as part of the credit approval process.
 Review and ratify the internal credit risk ratings applicable to the transactions assigned, considering all dimensions involved, including borrower risks, transaction structure risks, and the macro/regulatory environment, non-financial risks, as well as the envisioned probability of default, loss-given default, and expected recoveries.
 Review the portfolio of non-sovereign guaranteed operations and undertake periodic annual reviews, identifying early problems and maintaining updated the credit risk rating.
 Prepare written credit risk assessments including a credit recommendation on the counterparty's risk profile/rating in accordance with our credit policy and guidelines and documentation standards.
 Formulate well-reasoned recommendations and persuasively communicate recommendations at required committees and to senior management.
 Provide support to origination teams by applying best practices and lessons learned from experience with similar transactions.
 Review and advise in the processing of all material waivers and amendments presented by the Portfolio Management and Origination Divisions.
 Work closely with the Special Assets Division on troubled debt restructurings to identify suitable debt restructuring strategy, steer jointly with that Division and other partners in the IDB Invest the recovery efforts and propose loan provisions.
 Use an array of analytical tools, risk management models and methodologies to measure IDB Invest credit risk exposure for assigned projects and ensure that all transactions operate inside of clearly established limits.
 Collaborate in the preparation and dissemination of good practices and generated knowledge, as well as cooperate in the design and administration of training programs on credit issues and topics.
Qualifications
What you'll need:
Education: You hold a Master's in Business Administration, Finance, Engineering, or relevant field.
Experience: You have a minimum of five years of relevant professional experience in a similar position. You will also possess proven analytical skills and experience on seeking innovative solutions.
Languages: You are proficient English and in Spanish or Portuguese.
REQUIREMENTS:
Consanguinity: You have no family members (up to fourth degree of consanguinity and second degree of affinity, including spouse) working at the IDB Group.
Nationality: You are a citizen or have a valid residence or legal permit to work in Perú.
About this position
The team: The Credit Risk Management (MCR) Division of the Risk Management Department (RSM) is responsible for developing and leading all aspects of credit risk policies, parameters and procedures; reviewing credit and investment proposals submitted to the Department, with a view to assessing risk and supporting the internal credit approval process; participating in the project portfolio supervision process to validate risk rating assessments; and strengthening the IDB Invest's capacity to identify and balance the credit risk present in its lending operations and treasury activities (including investments and financial derivatives portfolios).
The MCR Division works closely with Investment Officers and clients to find opportunities to add new value dedicatedly, beyond compliance and risk mitigation, and bring developmental impact and sustainability.
Opportunity Summary:
 Type of contract: Fixed-term, Staff Level D
 Modality: National
 Length of contract: Individuals will receive a fixed-term contract appointment for three years, which is renewable based on mutual agreement.
 Reports to: Risk Management Principal Officer – Infrastructure.
 Location: Perú
 Starting date: As soon as possible.
WHAT WE OFFER
 Vacations: 24 days + 8 personal days
 Health insurance: 2/3 of the cost paid by the Bank.
 Pension plan
 Relocation grant if applicable
Are you passionate about improving lives in LAC and you align with the requirements and qualifications? Apply! Our Talent Acquisition Team reviews every application.
CONTACT US: talentsourcing@iadb.org
FOLLOW US:
https://www.linkedin.com/company/idbinvest/
https://www.facebook.com/IDBInvest
https://twitter.com/bidinvest?lang=en
IDB Invest is committed to diversity and inclusion and to providing equal opportunities in employment. We embrace diversity on the basis of gender, age, education, national origin, ethnic origin, race, disability, sexual orientation, religion, and HIV/AIDs status. We encourage women, Afro-descendants and persons of indigenous origins to apply.
Additional Information
 External Opening Date: Mar 6, 2023
 External Closing Date: Mar 20, 2023
 External Contact Email: hrsc@iadb.org
 External Contact Name: HR Service Center
 Job Field: Risk Management