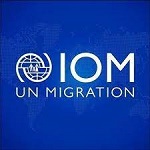 Position Title: ICT Assistant (Client Support) (Tier 2) – Applications
Duty station: Manila (Global) Administrative Centre (MAC)
Job classification: General Staff/ G-5
Type of Appointment: One-Year Fixed-Term, one year with possibility of extension
Closing date: 14 August 2022
Salary: Php 638,273.00 per annum net of taxes
Context
The position is based in Manila Administrative Centre (MAC), headed by the Director of MAC. The Information and Communications Technology (ICT) is one of the divisions with its operations delocalized to MAC. Under the overall supervision of the Head of Global User Support, and the direct supervision of the Shift Supervisor (Tier 2), the successful candidate will provide second-level (Tier 2) user and technical support and services to users of IOM's corporate applications and infrastructure worldwide, promoting a client and service-oriented approach.
Required Qualifications and Experience Education
University degree Computer Science or Information Technology or a related field from an accredited academic institution with 3 years of relevant experience; or
Completed High school / Secondary school education with 5 years of relevant experience.
Valid and relevant Microsoft, Cisco, and/or ITIL Certifications an advantage.
Experience
Demonstrated experience in user and technical support with one year of which in shift/team lead role in the area of project management practice; information management; infrastructure and networks; disaster recovery; and global user support.
Specialized formal training on IT systems, business software (Microsoft Office), web-based applications, .NET applications, Mobile Applications, SharePoint, SAP HR and Financials; as applicable for the position.
How to apply
Interested candidates are invited to submit their applications via IOM Philippines jobsite not later than 14 August 2022 with reference code VN 049/2022 ICT Assistant (Client Support) (Tier 2) – Applications.
For further information, refer to: https://careersph.iom.int/vacancies/vn-0492022-vn-0492022-ict-assistant-client-support-tier-2-applications-g-5-manila-global
IOM welcomes applicants from qualified individuals, irrespective of their race, religion, skin, color, nationality, age, disability status, ancestry, sex, sexual orientation, gender identity or expression, marital status, family structure, mental health status, or any other characteristic.
Only shortlisted candidates will be contacted.