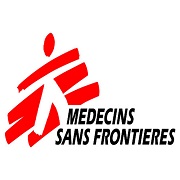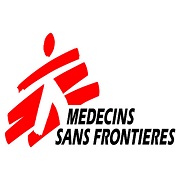 Medecins Sans Frontieres (MSF) is an international, private, non-governmental, non-profit humanitarian organization. Our organization offers assistance to populations in distress, to victims of natural or man-made disasters, to victims of armed conflict, without discrimination irrespective of race, religion, creed or political affiliation. We have been working in Nigeria since February 1996. A Memorandum of Understanding between Medecins Sans Frontieres and the Federal Government of Nigeria facilitates this. We are at present co-operating with the Federal Ministry of Health, State, and Local Government departments of health on various health projects.
We are recruiting to fill the position below:
Job Title: Humanitarian Affairs Officer
Location: Makurdi, Benue
Employment Type: Contract
Job Type: Definite Contract (12 Months)
Main Objective and Responsibility of the Position
Contribute to the development of humanitarian affairs activities in the Mission by supporting the Management Coordination Team in the analysis of context, humanitarian situation, and security and in the definition of advocacy strategies, according to MSF policies and values, in order to improve the humanitarian and human rights situation among population.
Generic Job Accountabilities
Perform data collection and research concerning local and international context, with regards to security, medical, nutritional and humanitarian issues, in order to provide reliable information for further decision-making.
Support the Head of Mission and field coordinators in the analysis of the data collected, in order to better orientate the programmes and projects, to provide an optimal response to population needs.
Compile regular updates of the ongoing (inter-)national activities and plans of NGO's, UN, ICRC, donors, authorities and other actors on lobby, policy and operational plans and initiatives in order to adequate MSF 's activities and objectives.
Collaborate with the HoM, the Operational/Humanitarian Affairs Department at HQ and other relevant parties to develop a coherent global strategy, in order to address the humanitarian situation.
Define and review messages, tools, lobbying activities and other advocacy action plans and strategies, in order to raise all humanitarian issues in the mission and seek assistance and protection to affected population.
Ensure smooth working relationship with local authorities, other NGO's, local communities and other factors, in order to facilitate MSF teams a better access to the population and improve MSF activities' coordination with third parties.
Organize discussions, trainings, briefings, etc. about human rights and humanitarian law issues and current and future advocacy activities, in order to raise awareness of MSF staff regarding these matters.
Participates in the elaboration and updating of the Country Risk Analysis
Promotes and assists in the implementation of advocacy activities locally, nationally and internationally.
Supervises humanitarian affairs related staff in the Mission.
MSF Section / Context Specific Accountabilities:
In coordination with Project Coordinator (PC) Assistant, supports the project in understanding the context in Benue and monitors humanitarian needs and contextual developments including but not limited to violence, crime, political changes, social movements, and economics in neighbouring in Middle Belt/North Central states (mainly Taraba, Kogi, Nasarawa, and Plateau).
Working with the PC, PC Assistant, and Medical Team Leader, builds and maintains an understanding and network of humanitarian actors and government actors involved in response (SEMA, MoH, etc.) in Benue and neighboring states. Maintains an actor mapping tool for those states.
Participates in coordination and bilateral meetings with other actors (upon delegation by PC and coordinated with the PC Assistant). Is prepared to represent MSF, including explaining MSF, its principles, and mission and project activities in Nigeria.
Participates in exploratory and networking trips in Benue and neighboring Middle Belt states to conduct humanitarian needs assessments.
Working with the mission Advocacy Manager, the PC and the medical team, collects and analyzes data related to humanitarian needs and service provision. Be prepared to lead information gathering efforts and to collect targeted data including testimonies. Contributes to the drafting and updating of advocacy and communications products based on evidence collected.
Working with the PC and the medical team, ensures mapping of organisations and gaps in the provision of SGBV care and protection, looks into partnerships and networks with relevant stakeholders and implements advocacy activities for improved comprehensive survivor-centered care and access to protection services.
Working with the PC Assistant and PC, monitors, reports and ensures analysis and follow-up of red flag situations.
Availability for emergencies
The job may require frequent travel within the project area and include longer stays in neighboring Middle Belt states.
Requirements (Qualifications / Experience / Knowledge)
To apply for this role applicants MUST meet the following criteria:
Essential Degree in Law, Humanitarian affairs, Political Sciences or related University Degree.
A Master's (MSc) Degree in one of the above-mentioned fields is desired.
Experience:
Essential previous working experience of at least two years in research, analysis and advocacy.
Essential experience with MSF or other NGOs.
Desirable working experience in developing countries
Previous experience engaging with stakeholders (e.g., UN, government agencies, NGOs) essential.
Experience in qualitative data collection and working with persons of concern, desirable.
Languages:
Mission language essential. Local language desirable.
Spoken Tiv required. Other regional languages would be an asset.
Knowledge:
Essential computer literacy (word, excel and internet).
Knowledge of the humanitarian sector essential.
Knowledge of the context in Benue and Middle Belt states desirable.
Technical Skills:
Excellent research/analytical skills, First-rate writing skills, Strong communication and interpersonal skills, Proactive and solution-oriented.
Competences:
Stress Management, Commitment to MSF principles, Behavioural Flexibility, Stress Management, Results & Quality Orientation, Teamwork & Cooperation.
Note: This job description may be amended in line with the activities or evolution of the Mission.
Application Closing Date
14th November, 2022.
How to Apply
Interested and qualified candidates should:
Click here to apply online
Note
Usage of Google Chrome Browser is recommended.
Only applications submitted ONLINE will be accepted.
Lastly, only ONE online application form should be submitted as multiple submissions will NOT be considered.
Please note only shortlisted applicants will be contacted for interview.
MSF is an equal opportunities employer and promotes diversity within the organization.