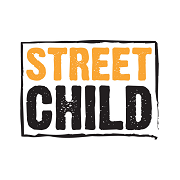 Street Child is a UK charity, established in 2008, that aims to create educational opportunity for some of the world's most vulnerable children Street Child began its work in Sierra Leone in 2008 working with a small number of street children, eight years later we have helped to transform the lives of more than 50,000 children across Sierra Leone, Liberia and Nepal. In 2017 we launched our first project in Nigeria helping children impacted by conflict in the North East to access education.
Street Child is a UK charity working to protect vulnerable children and improve access to education in some of the poorest communities in the world. We work in Sierra Leone, Liberia and Nepal and since November 2016, Street Child has been involved in the Humanitarian response in North East Nigeria as well as being a partner of the Education in Emergencies Working Group.
Street Child works in the fields of education, child protection and livelihoods, working to deliver sustainable solutions and create maximum impact. Our work combines counselling, family mediation, business support, school building, teacher training and child protection. We were a key player in the Ebola crisis and led the global response for children orphaned by Ebola in Sierra Leone and Liberia. We deliver all our programmes through local partners and, since 2008, together we have built/renovated over 200 schools and are now helping to educate over 40,000 young people.
About the job
Street Child is looking for a dedicated HR and Admin Assistant for our office in Maiduguri to provide support across a range of our activities. Our planned programmes include emergency education interventions in collaboration with the Education in Emergencies Working Group, such as building temporary learning centres, training education facilitators in the delivery of the curriculum and trauma counselling, and providing teaching and learning materials. Street Child also conducts activities relating to unaccompanied and separated children, working to create a referral network and supporting as many children as possible to be reunified with their families and access education.
The HR assistant will be required to work flexibly, support the start-up of programmes, reporting directly to the Operations Manager. The position requires a proven experience in HR and admin function in a humanitarian context. Good communication skills, organizational ability, documentation and filing skills, attention to detail and the capacity to work with a team and independently will be required. Analytical thinking, the capacity to take on tasks at short notice, as well as creativity and flexibility are also expected.
Your main duties and responsibilities will be:
1.1     Human Resources Management
Support all internet and external HR-relater inquiries or requests.
 Maintain accurate and up-to-date human resource files, records, and documentation.
Maintain the integrity and confidentiality of human resource files and records.
Perform periodic audits of HR files and records to ensure that all required documents are collected and filed appropriately.
Handles the recruitment process by placing job adverts, identifying candidates, performing reference checks, and issuing employment contracts.
Answer frequently asked questions from applicants and employees relative to standard policies, benefits, hiring processes, etc.; refer more complex questions to appropriate senior-level HR staff or management.
Provide clerical support to the Operations department.
Acts as a liaison between the organization and external benefits providers and vendors, which may include health, disability, and retirement plan providers.
Assist with performance management procedures.
Schedule meetings, interviews, and HR events and maintain agendas.
Coordinate training sessions and seminars.
 Perform onboarding and Induction of new staff.
Manage staff exit processes
Act as Focal point for all HMO, Pension and life insurance issues
Produce and submit reports on general HR activity.
Complete termination paperwork and exit interviews.
Keep up-to-date with the latest HR trends and best practices.
Disseminate relevant announcements, communication and documents to all staff.
Perform other duties as assigned.
1.2     Administration
Office management – including facilities management, maintenance of policies and procedures, travel and staff management.
Supervise gardeners and cleaners and monitor their work.
Prepare correspondence and be the first point of contact for the office.
Maintain a strong document management system.
To be responsible for assisting with the procurement of equipment and supplies for the office.
To oversee the booking of flights and accommodation for Street Child staff as required.
2    Required Skills/Abilities
Excellent verbal and written communication skills.
Excellent interpersonal skills with the ability to manage sensitive and confidential situations with tact, professionalism, and diplomacy.
 Excellent organizational skills and attention to detail.
Proficient with Microsoft Office Suite or related software.
Proficient with or the ability to quickly learn payroll management, human resource information system (HRIS), and similar computer applications.
3    Core values
Commitment to Street Child's mission, vision and values, and the ability to convey with enthusiasm Street Child's role in accompanying and serving forcibly displaced people and in advocating for their right to protection and a life in dignity.
High integrity, honesty and confidentiality; ability to deal tactfully and discreetly with situations, people and information.
Acceptance of diversity and inclusion as a core value.
Willingness to work in a flexible, sub-optimal, stressful and unstable environment.
Willingness to travel through the country to different states.
About you
To be successful in this role we expect you to be a core understanding of HR.
Moreover, we also expect the following:
Required
Minimum High school certificate with at least 3 years of experience in the HR department.
Bachelor's degree either in HR Management or a related field is preferred.
Prior experience working in the HR department of any reputed company or organization
Desirable
 Good understanding of the humanitarian context in North-east Nigeria.
We offer
Contract length: 6 Months renewable contract subject to donor funding.
Salary Range: NGN 120,000 to NGN 250,000
Level: Entry  Level 1.
Designation of Duty Station:  Maiduguri.
Start date: ASAP
Salary and conditions will be in accordance with Street Child Nigeria Terms of Employment for National Staff please refer to hr.nigeria@street-child.org For questions regarding the vacancy please contact hr.nigeria@street-child.org.
Method of Application
Applicants must send a cover letter and an updated CV (no longer than four pages) in English. Kindly fill out the application form
Due to the urgency of the recruitment, SCON has the right to conclude the recruitment process before the end date.
Female candidates and candidates from Borno and surrounding areas are strongly encouraged to apply.
Street Child's commitment to Safeguarding
Street Child is committed to the safeguarding and protection of the communities we serve, our partners, our volunteers, and our staff.
As part of this commitment to safeguarding, all offers of employment will be subject to satisfactory references and appropriate background checks. Street Child also participates in the Inter-Agency
Misconduct Disclosure Scheme. In line with this Scheme, we will request information from job applicants' previous employers about any findings of sexual exploitation, sexual abuse and/or sexual harassment during employment, or incidents under investigation when the applicant left employment.
To apply:
Street Child welcomes applications from all suitably qualified persons regardless of their race, sex, disability, religion/belief, sexual orientation or age.
NB: Street Child Nigeria does not charge any fees for recruitment and does not use any employment mediator.
If you have questions or are facing problems with the online application process, please contact
For further information about Street Child Nigeria, please consult our website https://street-child.org/explore/nigeria/