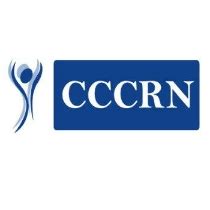 The Center for Clinical Care and Clinical Research is an indigenous, non-profit organization that promotes best practices in health care delivery, medical training and research using locally adapted models of health systems strengthening. CCCRN has established a formidable presence in Nigeria. With the headquarters in Federal Capital Territory and field offices in its operational states, CCCRN built a vast network of health and allied professional staff, partners and collaborators.
We are recruiting to fill the position below:
Job Title: Household Economic Strengthening / Nutrition Officer
Location: Bayelsa
Project: ICHSSA Lot 1
Department: Program Management
Reports to: State Program manager
Secondary Reporting to: Nutrition /HES Advisor
About ICHSSA
The Integrated Child Health and Social Service Award ICHSSA 1 is a newly awarded five-year agreement by USAID, commenced on December 19, 2019. ICHSSA 1 is implemented by Center for Clinical Care and Research Nigeria.
The project will ensure that Orphans and Vulnerable Children (OVC) are cared for, and protected by their households, communities, and local and state government to reduce their vulnerability to HIV.
The project expected results is highlighted as follows:

Households have increased access to basic services and care for OVC
Communities ensure that OVC secure their rights
Local and State Government deliver basic services, detect and respond to child rights violations
Prioritized targeted services for specific OVC subpopulations delivered.
Job Summary
Support the household economic strengthening (HES)/ Nutrition component of the ICHSSA 1 program.
S/he will assist in the development of assessment tools, analysis of household vulnerability assessment results and articulation of appropriate relevant interventions to address identified gaps
S/he will support the overall design, implementation, oversight, and reporting of the program's Nutrition and HES activities, including design of behavior change and communication interventions and integration of nutrition interventions in the production and market components as well as livelihoods and resilience improvement interventions in the program.
S/he will support the CSO partners to provide HES interventions that is aligned with household economic vulnerability status and designed to improve household resilience to shocks, reduce food insecurity (access and availability) and facilitate household graduation from the ICHSSA program.
Specific Job Responsibilities
HES:
Support HES Advisor to implement a holistic HES strategy, appropriate to the local context that allows CCCRN to strengthen the capacity of their partner CSOs to provide high quality HES services to enrolled beneficiaries.
Support CSO partners to develop and implement capacity strengthening plans informed by a HES technical capacity assessment
Support tailored capacity building and mentorship to CSO partners HES Officers based on assessed capacity
Collaborate with the Agriculture institute to strengthen farm-based livelihoods and improve food access and availability among the households enrolled on the ICHSSA Project
Support collaboration with Case Management/Linkages Technical Team to ensure household care plans incorporate economic and food security considerations and promote graduation.
Participate duringjoint monitoring and supportive supervision visits with other member of the ICHSSA HES technical team to CSO to support high quality HES intervention implementation and ensure household care plan are promotive of graduation.
Support capacity building and mentorship to CSO partners with a focus on implementation and management of community-based savings groups, OVC-optimized financial education, market assessment and opportunity identification, value addition along identified value-chains based, entrepreneurship, and micro-enterprise management based on assessed IP capacity.
Nutrition:
Work closely with the Senior Advisor Nutrition Nutrition/SBCC to lead and provide technical assistance to State, LGA, and CSO teams on health and nutrition, with particular focus on development of effective methodologies to improve nutritional knowledge, attitudes and practices of Households.
Work closely with the Senior Advisor Nutrition /SBCC to achieve program objectives and targets effectively and efficiently.
Support the Senior Advisor Nutrition /SBCC to analyse the root causes of perennial malnutrition in project states.
Contribute to developing programme strategy in nutrition in consultation with the programme team and other stakeholders.
Support CSOs in the assessment preparation and planning for implementation, of most vulnerable households
Support assessment preparation and planning for implementation, working in partnership with LGA authorities and health centres
In collaboration with LGA teams, plan sensitisation activities for targeted communities with focus on traditional, religious leaders and other key stakeholders
Ensure prompt interventions in the management of identified malnourished children
Ensure timely collection, compilation and analysis of quality data as well as production of quantitative and qualitative reports regarding all health and nutrition activities in the State
Provide technical review of programme reports in line with M&E framework
Conduct regular technical monitoring of nutrition activities and document findings to inform improvement in programme implementation
Ensure regular communication and sharing of lessons learned and challenges with the Senior Advisor Nutrition/SBCC
Develop training plans for CSO staff, Government officials and Health workers based on identified needs
Contribute to development and / or adaptation of training materials for programme staff and government officials and provide ongoing mentoring support
Participate in meetings, training and other assessment/events as required
Support strengthening of information flow between State and LGA.
Maintain good relationship with Government and non-Government partners working on Nutrition in the LGAs.
Perform other duties and tasks as determined by the Senior Advisor Nutrition/SBCC.
Key Working Relationships:
Supervisory: This position has no supervisory role
Internal: State Program Manager, CSO Partners
External:Ministry of Women Affairs and Social development. Other related stakeholders.
Qualification and Skills
Bachelor's Degree in any relevant discipline, Master's degree will an added advantage
Minimum of 5 years of progressively responsible experience in Nutrition and Household economic strengthening, particularly in managing community-based nutrition programming.
Demonstrated experience in nutrition policy research and policy advocacy coordination and support to both public and related civil society organizations is desired.
Demonstrated experience in the implementation and management of community-based savings groups, OVC-optimized financial education, market development strategies including agricultural value-chains, entrepreneurship, and micro-enterprise interventions.
Experience in designing and implementing nutrition sensitive agricultural, dietary diversity, and social and behavior change communication projects. Experience with food and equipment quality standards would be an added advantage.
Excellent verbal and oral communication skills, written and verbal fluency in English is highly desired.
Required Travel:
To field locations in Bayelsa State.
Application Closing Date
Saturday; 12th November, 2022 (12 midnight).
Method of Application
Interested and qualified candidates should:
Click here to apply online