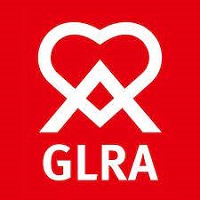 The German Leprosy and Tuberculosis Relief Association (DAHW) is a registered association with its headquarters in Würzburg, Germany. The relief organisation was founded in 1957 and currently boasts 59 members. It is politically and denominationally independent. The tasks of the 73 full-time DAHW employees, both in Germany and the "Third World", include the professional management of more than 300 relief projects and fundraising activities. With its eight members, the DAHW Board works on a voluntary basis. It is elected by the members' meeting, acts in an advisory capacity to the full-time employees and approves the yearly budget. The President and Vice-President represent the relief organisation to the general public. The voluntary Treasurer is also a Board member.
Experience 5 – 10 years
Location Plateau
About LTR
The Leprosy and Tuberculosis Relief (LTR) Initiative Nigeria formerly NLR Nigeria is a non-governmental organization which has been working with Nigeria Government in promoting and supporting directly and indirectly the total eradication of Leprosy and Tuberculosis as well as their consequences in Nigeria.
LTR is currently recruiting to fill the position of a Head of Finance to manage all financial issues related to Leprosy and Tuberculosis Relief Initiative Nigeria (LTR) and the projects supervised by LTR.
Key Responsibilities
Responsible to the Executive Director
A member of the LTR Governing council and MT
Supervise the finance department.
Improve and maintain the financial system and take care of other financial related issues in LTR office according to the regulations specified in the LTR financial manual.
Build the capacity in financial issues for partner organizations, budget holders and finance department staff.
Upon request react to queries and provide information to the Executive Director.
Coordinate the internal and external audits of LTR, partner organizations and budget holders, and follow-up recommendations.
Organize all Payroll issues in the LTR office.
Maintain and update the financial manual, including procurement procedures.
Ensure compliance with internal and external policies, government regulations and other requisite standards of operations and promote initiatives that enhance good corporate governance and culture.
Ensure that financial matters are correct and according to Nigerian Tax systems and laws
Assist budget holders and partners in the preparation of their annual budgets and/or multi-year project budgets for external donors.
Assist LTR in effectively working towards its Vision and Mission.
Additional Functions
Organize and supervise financial issues in LTR, for LTR staff and partners.
Maintain good working relationships with local authorities, assuring that LTR complies with all local regulations.
Participate actively in the management team in the LTR office.
All other financial responsibilities as determined by the Executive Director.
Basic Requirements
Bachelor of Science Degree/Higher National Diploma in accounting (MBA is an added advantage)
Professional Accounting Qualification (ICAN or equivalent)
Five years of senior accounting experience with an international NGO, or similar work situations.
Competence in ICT and QuickBooks.
A minimum of three years supervisory experience.
Competencies
Financial Planning/Budget Development Monitoring & Control
Accounting Systems & Internal Control Design and Implementation
Financial and Management Reporting & Analysis
Compliance, Auditing, and Financial Review
Risk Management
Grant Management & Donor Reporting
Statutory Regulations & Guidelines
Financial Management Capacity Building
Use of Enterprise Resource Packages (ERPs)
Use of Microsoft Office (Word, Excel & PowerPoint)
Skills/Attitudes:
Analytical
Good communication
Good reporting
Organizational sensitivity
Good leadership
Cooperation/Team playing
Hands on mentality
Helicopter view
Planning and organizing
Able to make priorities and work under pressure for meeting deadlines
Working Conditions/Environment
Based in Jos, Plateau State.
Occasional Travel.
General office hours according to LTR HR manual; may be required to work longer hours, including weekends.
Employee benefits: according to LTR HR manual.
Method of Application
All interested and qualified candidates should submit their Application with a Cover Letter not more than one page via email to: [email protected] on or before the closing date. Any application after the closing date will not be considered.