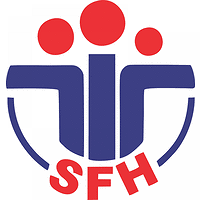 Society for Family Health (SFH) is one of the leading non-governmental public health organisations in Nigeria, implementing programmes in Reproductive Health/Family Planning, HIV & AIDS prevention and treatment, malaria prevention and treatment, primary health care system strengthening and maternal, newborn and child health care. We work in partnership with the Federal and State Governments of Nigeria, the Global Fund, United States Agency for International Development (USAID), Department for International Development (DFID), Bill & Melinda Gates Foundation, MSD for Mothers and Children Investment Fund Foundation among other international donors.
We are recruiting to fill the position below:
Job Title: Head, Internal Control
Job ID: sfh-71127
Location: Abuja, Nigeria
Category: Finance
Employment Type: Full-time
Job Profile
The role holder will lead the Internal Control team with the primary purpose of ensuring a strong internal control environment to safeguard our organisation and further the achievement of our objectives.
The role holder will work to minimize risks and protect assets, ensure accuracy and timeliness of financial reporting, promote operational efficiency, and encourage adherence to policies, rules, regulations, and laws by ensuring performing advanced level professional assessments of Internal Controls, contributing towards establishing credible risk governance, an integrated risk management mindset, and an execution approach which appropriately prioritises action based on business impact.
Responsibilities
The successful candidate will perform the following functions:
Review grant financial documents regularly to ensure compliance with donor rules and regulations and organisational policies.
Maintain a matrix of internal and external audit management actions and ensure timely closeout of audit issues.
Monitor and reconcile account payables and receivables, including staff advance ageing analysis in line with organisational policies.
Carry out general financial statements review
Review bank reconciliation and ensure month-end closing procedures are met within the stipulated time.
Ensure financial capacity building of sub-recipients and community-based organisations for effective grant management.
Review monthly payroll to ensure accuracy of the payments and deductions.
Ensure regulatory compliance
Provide support to the team during internal and external grant reviews.
Carry out field comprehensive supportive supervision to the state of grant implementation at regular intervals.
Work with Unit Heads to update policy manuals  to reflect current trends, regulations and industry practices and norms.
Qualifications / Experience
Must possess a Bachelor's level Degree or HND in Accounting or a related discipline.
Master's Degree in a relevant field will be an added advantage.
Be a registered member of a professional accounting body (ACA or ACCA).
Must possess a minimum of seven (7) years' experience in financial management.
Relevant experience in the NGO/Development Sector will be an added advantage.
Skills and Competencies:
Sound understanding of accounting principles.
Ability to analyse financial matters, resolve issues promptly and accurately.
Grant Financial Management skill.
Must have a continuous drive for learning and knowledge sharing.
Strong investigation skills.
Strong review skills
Inquisitive skills
Attention to details.
Must have demonstrated proficiency using intermediate-level office software applications, including Microsoft Word, Excel, spreadsheets and database.
Hands-on experience using an ERP (SAP) or financial management MIS will an added advantage.
Compensation & Benefits
The compensation package for this position is very attractive and designed to attract, motivate and retain talented candidates.
Application Closing Date
28th September, 2022.
Method of Application
Interested and qualified candidates should:
Click here to apply online
Note
All applications will be treated in confidence. Interested persons without the minimum requirements need not apply.
We thank prospective applicants for their interest in working with SFH, however only shortlisted candidates will be contacted. SFH is an equal opportunity employer.