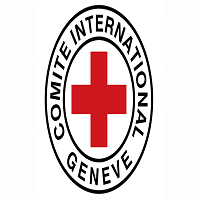 The International Committee of the Red Cross – ICRC- (www.icrc.org) is an independent humanitarian organisation, neutral and impartial. Yola Sub Delegation is looking for a suitable candidate to fill the vacancy below
Under the supervision of the Head of Office (HoO) in Biu, the Generalist Field Officer, is responsible for developing new and maintaining existing networks to facilitate the ICRC Operations in the AoR. S/He assists the management with tasks related to security management, analysis and follow up of the humanitarian context and protection needs/concerns in his/her Area Of Responsibility (AoR). S/He shall participate in networking and dialogue with relevant interlocutors.
Main Responsibilities:
Carries out regular collection of information of the on-going security situation, including variety of factors susceptible to impact on ICRC operations, thereby contributing to the SD's security management in the AoR.
Develops and maintains regular situational update of a wide security network in BIU AoR.
Maintains, develops and expands a network of interlocutors relevant for ICRC activities within the AoR.
S/he contributes to the analysis of the security, socio-economic, cultural and political environment in the AoR.
Collects and carries out analysis and documentation of protection concerns and trends (including but not limited to international humanitarian law and Healthcare in Danger initiative of the ICRC) and their humanitarian consequences for the civilian population.
Receives and responds to requests received from enquirers visiting the protection office, with guidance from his/her managers (line and/or technical).
S/he assists in identification of new areas of potential humanitarian concern and support assessments to verify and quantify those needs.
Leads/supports activities (including with Protection, Ecosec, WatHab and Health departments) and produces timely, detailed and accurate reports thereafter.
Contributes to timely reports (Weekly sitreps, monthly reports etc.) as direct by his/her line manager.
Collaborates with the Nigerian Red Cross Society (NRCS) division in their AoR.
Carries out dissemination on ICRC activities to audiences and interlocutors and thus contributing to further positioning and acceptance of the ICRC in the AoR.
Supports ICRC staff members during field visits by insuring translation during interactions with beneficiaries.
Education and Experience Required
University Degree in international relations, social sciences, law or another related field.
Minimum of 3 years of working experience with a humanitarian organization and/or NGO/CSO.
Excellent knowledge of the political, security and socio-cultural dynamics of Borno State in general and Southern Borno in specific
Desired Profile
Good communication skills with excellent knowledge of written and oral English and advanced reporting skills (writing reports)
Fluency in Hausa. Knowledge of Babur local language will be considered an asset.
Good public speaking skills and proven ability to effectively engage and introduce the ICRC to multi-level stakeholders (beneficiaries, security personnel, politicians, community leaders, religious groups, other humanitarian actors).
Advanced computer skills (Word, Excel, PowerPoint).
Sound analytical skills.
How to apply
Send Curriculum vitae, cover letter and NYSC Certificate to [email protected] 
Clearly indicate "ABJ202100230 Generalist Field Officer 2 BIU" as the subject of your application (Applications intended for this role without this subject will not be treated) 
In the body of the mail, please indicate the following in the format as seen:
Qualification(s)
Current location
Languages you speak
Years of relevant experience
The deadline for the submission of applications will be 23.06.2022, 16:30hrs.  Late application will not be considered Only short-listed candidates will be contacted.
Equal opportunities shall be provided to all employees and applicants for employment based on their demonstrated ability and competence without discrimination based on race, colour, religion, sex, nationality, status, disability etc. 
(Female candidates are encouraged to apply)
However, ICRC will not request for any monetary payments from applicants at any stage of the recruitment process.