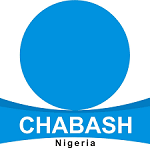 Chabash development and Health Initiative (CDHI) is a non-governmental organization dully registered with Nigerian government through Corporate Affairs Commission (CAC/IT NO: 85190). Existing since March 2016, CDHI focuses on improving the quality of life of vulnerable population across communities in Northeast Nigeria. CDHI operates both in emergency and developmental context and have its programme principally rooted in identifying gaps that affects population and bridging those gaps through resource base planning and implementation.
Job Title: Gender Based Violence – GBV Project Manager
Location: Michika, Adamawa State.
Employment Type: Contract
Contract Duration: Six Months with possibility of extension
Expected Start Date: As soon as possible
Roles and Responsibilities
⦁ Project Management and implementation:
⦁ Take leadership in the implementation of CDHI's GBV prevention and response related activities.
⦁ Ensure the highest quality of the GBV interventions and coherence between all projects, ongoing and proposed, according to the overall protection strategy, ensuring adherence to international standards.
⦁ Take leadership of the GBV programs in terms of high quality and timely deliveries, narrative reporting and financial overviews, close cooperation with donors, Government counterparts and coordination mechanism on site, and in synergy with other CDHI interventions in the area.
⦁ Formalize and develop project related operational tools and training modules, with support from the Protection Manager.
⦁ Program development, strategy, and external relations:
⦁ Representation of CDHI and active participation in GBV sub-sector meetings and other relevant meetings with partner organizations, donors, and government stakeholders.
⦁ Oversee knowledge sharing across teams and ensure that monitoring and evaluation results are understood and used to improve programs.
⦁ Drive the development and growth of the GBV program within the CDHI program objectives, including supporting proposal development, and feed into country-wide strategy development.
⦁ Accountability and reporting:
⦁ Guided by the CDHI Programme Handbook, continuously monitor and develop relevant accountability initiatives within the protection program as well as strengthening the effort to document the impact of activities.
⦁ Ensure compliance with internal and external reporting requirements as well as CDHI policies and procedures, particularly with respect to GBV and the code of conduct.
⦁ Provide input for monthly, quarterly, interim, and annual donor reports as well as ad hoc donor requests.
⦁ People Management:
⦁ Lead and manage CDHI's GBV team including mentoring, ensuring coordination, recruitment, and capacity development.
⦁ Ensure appropriate measures are in place for close supervision and technical support for field-based staff.
⦁ Provide on the job training as required, adapt trainings/coaching to specific staff needs, and provide continuous technical guidance.
Requirements
⦁ Master's degree (e.g., humanitarian programming, international development, human rights, gender studies) desirable.
⦁ Undergraduate degree in related field (international relations, anthropology, social work, gender studies) required.
⦁ Minimum 2-3 years of proven international experience in NGO projects, particularly in managing GBV projects.
⦁ At least 2 years' experience with people management.
⦁ Excellent writing and editing skills for external audiences (including governments and donors).
⦁ Experience in producing high-quality technical material (training material, programme tools, proposals, strategic documents etc.).
⦁ Experience working with Monitoring and Evaluation.
Click here to Apply: https://forms.gle/TDnNCVkfZfFXSt5f8
Women are strongly encouraged to Apply
Application Closing Date
11th November 2022.