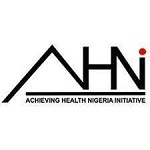 Achieving Health Nigeria Initiative (AHNi) is an indigenous non-governmental organization that promotes socio-economic development by supporting a broad range of global health interventions, education and economic initiatives in Nigeria. AHNi is an allied organization to Family Health International (FHI360) with co-existing and mutually supportive interest in advancing the collective goals of the people and communities served. AHNi currently has its headquarters in Abuja, Nigeria.
To strengthen our operations and interventions in the country, we are seeking qualified candidates for the position below:
Job Title: Front Desk Intern
Locations: Anambra and Taraba
Job Category: Temporary
Job Description
Will be responsible for registering clients according to established protocols, assisting Clients to complete all necessary forms and documentation and ensuring that information provided is accurate.
He/she will inform Clients of medical office procedures and policies in liaison with the records unit and maintain and manage client records, move Clients through appointments as scheduled, answer incoming calls and deal with inquiries and transfer calls as required.
He/she will schedule Client's appointments, deal with incoming and outgoing posts/mails and complete other clerical duties as assigned. Also, the Front Desk Intern will maintain stock of forms and office supplies, ensure the reception area is well maintained, neat and clean and Safeguard Clients' privacy and confidentiality.
Minimum Recruitment Standard
B.Sc. or HND in any relevant discipline; with 2 to 5 years' post-NYSC experience in Program/project management/Administration.
Possession of a post graduate degree in a related field is an added advantage.
Good knowledge of Report Writing, activity budgeting, activity tracking with set timelines.
Sensitivity to cultural differences and diversity in the workplace and ability to work in a multicultural setting.
Good working knowledge and proven skill in the use of Microsoft Office Applications.
Familiarity with Nigerian public sector health system and NGOs is highly desirable.
Application Closing Date
2nd August, 2022.
Method of Application
Interested and qualified candidates should forward a Suitability Statement (Application) and Resume (CV) as a single MS Word document to: [email protected] using the Job Title and Location as the subject of the mail.
Click here for more information
Note
Only applications sent electronically (i.e., by e-mail) with the job title and location clearly indicated as the subject of the mail will be considered and only shortlisted candidates will be contacted.
AHNi is an Equal Opportunity Employer.
Disclaimer: AHNi does not charge Candidates a fee for a test or interview.