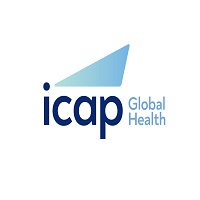 A global health leader situated at Columbia University, ICAP has worked since 2003 with one central goal: to improve the health of families and communities. Working hand-in-hand with individuals at every level of the health system-from patients to health care providers to government officials-ICAP is dedicated to delivering high-performing health system strengthening initiatives that provide quality and affordable health care. The organization tackles the world's most pressing health threats and, in collaboration with partners around the world, implements transformative solutions to meet the health needs of individuals
Reports To (Title): Finance Officer
Date: November 2022
Position Summary:
Under the supervision of the ICAP Finance Officer, the Finance Intern will assist the finance department in providing day-to-day accounting and financial support to the program teams in compliance with ICAP SOPS and donor regulations.
Major Accountabilities
Receive vendor invoices, validate, reconcile statements, and prepare payment vouchers.
Process staff travel advances.
Posting transactions into the accounting system.
Records maintenance, including scanning and uploading of documents into the records archiving system.
Assist the technical team in preparing basic activity budgets
Perform other related duties as assigned.
EDUCATION:
A Bachelor's Degree in Accounting or Finance
MINIMUM REQUIRED EXPERIENCE & SKILLS:
Proficient in Microsoft Excel
Knowledge of accounting software.
One year experience in a similar or related role
TRAVEL REQUIREMENTS:
None
Method of Application
Interested and qualified? Go to ICAP on icapacity.icap.columbia.edu to apply