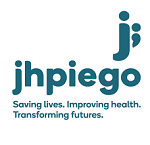 "What are we aiming at?" That's the question our first president, Daniel Coit Gilman, asked at his inauguration in 1876. What is this place all about, exactly? His answer: "The encouragement of research . . . and the advancement of individual scholars, who by their excellence will advance the sciences they pursue, and the society where they dwell." Gilman believed that teaching and research go hand in hand-that success in one depends on success in the other-and that a modern university must do both well. He also believed that sharing our knowledge and discoveries would help make the world a better place. After 140 years, we haven't strayed from that vision. This is still a destination for excellent, ambitious scholars and a world leader in teaching and research. Distinguished professors mentor students in the arts and music, humanities, social and natural sciences, engineering, international studies, education, business, and the health professions. Those same faculty members, and their colleagues at the university's Applied Physics Laboratory, have made us the nation's leader in federal research and development funding every year since 1979. That's a fitting distinction for America's first research university, a place that revolutionized higher education in America.
Experience 4 – 6 years
Location Cross River
Overview
The Finance Officer (FO) will be responsible for financial operations in their respective field offices. S/he will prepare operational budgets and cash forecasts, oversee the effective financial management systems, ensure that all financial transactions are carried out in accordance with generally accepted accounting principles, ensure that transactions are entered correctly into automated accounting system and accurate reports are sent monthly on or before due dates to the Country Office. He/she will prepare cash forecasts for field office operations and perform any other financial accounting duties assigned by supervisor.
Responsibilities
Post vendor PVs into the accounting system on a daily basis.
Ensure adequate and complete Inventory record of all Jhpiego Nigeria office assets in line with donor requirements and Jhpiego's accounting policies and procedures
Examines financial documents such as invoices, vouchers, expense reports and other documents such as purchase orders to ensure the completeness, accuracy, reasonability and validity of financial data.
Ensures that accounting documents are filed on a timely basis, proper accounting records are maintained and compatible with standard accounting practice, Jhpiego and donor guidelines.
Monitors and reconciles supplier statements on regular basis and ensures timely settlement of bills.
Monitors and reconciles travel expenses and project expenses to individual advances on a regular basis.
Codes, tracks, and processes vendor invoices, consultant invoices and travel advances for payments on a timely basis.
Posting entries into the accounting system on a daily basis.
Participate in preparation of monthly financial report, accruals and projections, and any other financial reports.
Assume other duties as assigned.
Required Qualifications
Degree in Accounting, Finance, Business Administration or its recognized equivalent
Professional qualification in accounting (ACA, ACCA, CPA) or MBA from recognized institution will be an advantage.
Minimum of 4 – 6years of demonstrated financial accounting experience in a structured organization of which immediate past three (3) years should be within an international not-for-profit organization.
Good knowledge of the use of Quick books Enterprise
Previous experience in a PEPFAR funded award is required.
Previous experience with an international nonprofit organization will be an added advantage.
Computers skills including use of spreadsheets and automated financial management and reporting software.
Good oral and written communication skills to effectively communicate financial findings and analyses.
SALARY RANGE: NGN638,000 – NGN 721,000 Monthly Gross
Method of Application
Interested and qualified? Go to Jhpiego – John Hopkins University on jobs-jhpiego.icims.com to apply