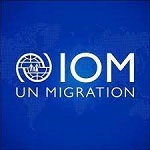 Position Title: Finance and Administrative Assistant
Duty station: Manila (Global) Administrative Centre (MAC)
Job classification: General Staff/ G-4
Type of Appointment: Fixed term, one year with possibility of extension
Salary: Php 540,912.00 per annum net of taxes
CONTEXT
Under the overall guidance of the Head, Project Monitoring Unit (PMU) and the direct supervision of the Project Monitoring Unit Supervisor, the successful candidate will be responsible for providing support to globally implemented programmes assigned to PMU, in the areas of travel loans validation and invoicing, receivables monitoring, financial monitoring, budgeting, and administrative support functions related to the global programmes monitored by the Project Monitoring Unit.
Core Functions / Responsibilities
Travel Loans Validation
Receive from IOM field offices (globally) the travel loan documents issued to refugees in the system application.
Review, verify completeness, and monitor the timely receipt/upload of all travel loan documents.
Review and validate the information in the travel loan documents including refugee data, departure date, departure country, and costs against the system inputs.
Coordinate with the operational units of the relevant IOM field offices for any issues noted to ensure correctness and completeness of information in the travel loan documents.
Monitor and validate amendments to travel loan documents and ensure that required actions are done timely.
Travel Loans Invoicing
Generate invoices and delivery receipts through the system application.
Review the invoices and delivery receipts against the validated travel loan documents, ensuring integrity of the amounts, information, and file attachments for the cases.
Prepare debit and credit memos for any other cost adjustments on reimbursable expenses.
Prepare manual invoices in cases necessary.
Prepare revenue upload files and post revenue entries in SAP after distribution of invoices.
Receivables Monitoring
Monitor receivable status and clear receivables in SAP whenever payment is received.
Follow-up of outstanding receivables to the donor.
Financial Monitoring
Prepare and update monthly monitoring of revenue recorded in the system versus actual movements and reconciliation to departed movements listing reports.
Monitor loan amounts in excess of loan cap set by the donor.
Assist in the preparation of the quarterly financial analysis, statistics and management reports.
Budgeting
Assist in the review, monitoring, and follow-up of budget submissions.
Assist in the upload of budget submissions into the system.
Other administrative tasks
Management of relevant files in the programme's share point.
Assist in the review and clean-up of outstanding commitments (purchase requests and purchase orders).
Assist in the project revision workflow in the system, due to but not limited to budget updates and additional WBS needed.
Assist in the creation or set-up of yearly project accounts in the system.
Assist in corroborating information for loan reconciliation activities.
Participate in any systems/applications user testing.
Coordinate with support colleagues for resolution of technical issues and process enhancements.
Provide necessary guidance and assistance to IOM field offices on the programme's procedures and on queries pertaining to the travel loan documents validation/invoicing and accounting process.
Update the Work Instruction Manual (WIM) for all process being handled.
Other financial and administrative support duties related to the role of the Project Monitoring Unit.
Required Qualifications and Experience
Education
University degree in Accounting, Business Administration, Commerce, Finance or related field from an accredited academic institution, with two years of relevant professional experience in the field of accounting, finance, budgeting or management reporting;
Preferably a Certified Public Accountant (CPA) or equivalent.
Experience
Experience in audit is an advantage
Sound knowledge of accounting systems and/or SAP plus generally accepted accounting principles, internal controls and audit/review procedures;
Ability to write narrative reports and variance analysis reports, draft correspondence and communicate effectively in English;
Computer literacy including proficiency in MS Office applications;
Good analytical and problem-solving skills;
Excellent organizational skills with the ability to manage multiple tasks under time constraints.
How to apply
Interested candidates are invited to submit their applications via IOM Philippines jobsite not later than 27 November 2022 with reference code VN 100/2022 Finance and Administrative Assistant.
For further information, refer to: https://careersph.iom.int/vacancies/vn-1002022-vn-1002022-finance-and-administrative-assistant-g-4-manila-global
IOM welcomes applicants from qualified individuals, irrespective of their race, religion, skin, color, nationality, age, disability status, ancestry, sex, sexual orientation, gender identity or expression, marital status, family structure, mental health status, or any other characteristic.
Only shortlisted candidates will be contacted.