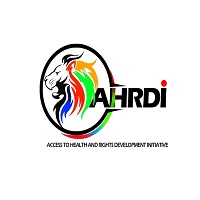 ACCESS TO HEALTH AND RIGHTS DEVELOPMENT INITIATIVE (AHRDI)
Access to health and rights development initiative is a non for profit organization aimed at contributing to the improvement of lives of the marginalized persons in Nigeria towards access to healthcare services, rights, safety and education through strong activism, advocacy, vocational training and sensitization, which also includes providing a safe platform for the response to the health challenges faced by marginalized groups and individuals.
We are recruiting to fill the position below:
Job Title: Finance and Admin Officer
Location: Benin, Edo State
Employment Type: Contract
Job Summary
The Admin and Finance Officer will provide administrative and financial management support to the Project.
Specifically, to manage project disbursements in line with the project and organizational policies and procedures, maintain records of transactions and assist in generating relevant financial and management reports.
Essential Job Responsibilities
The essential job responsibilities for this position include, but not limited to the following duties in the new project:
Maintain all financial records for the Project office
Arrange for the acquisition and payment of goods and services required by the office, and compile monthly expenditure reports
Arrange for office procurement including obtaining quotations
Provide secretariat services for the Project Officer, including meetings, trainings and workshops
Preparation, editing and formatting of Program reports and correspondence
Oversee the maintenance and safekeeping of all office records
Undertake management of project computers and other equipment including procurement, maintenance and allocation to staff and the development and maintenance of an asset register
Provide operational support to project staff and consultants on all aspects of project management, operations and financial procedures
Collect invoices and expenses claims on a monthly basis from consultants and staff contracted
Management and upkeep of contracts files
Maintain and regularly update the contract tracking tool
Communicate the upcoming tasks to team members on a weekly basis.
Ensure that all applicable taxes and other relevant payments are made in a timely manner to all government agencies.
Ensure that contractual commitments (e.g. for the rental of premises) are adhered to.
Requirements
Candidates should possess a Bachelor's Degree, HND or its equivalent in accounting, Finance or related discipline.
At least 1-2 years of finance and administrative experience
Excellent oral and written English and highly developed numerical skills
Self-motivated but with an ability to work in small teams
Experience and capacity to deal with politically and culturally sensitive issues; and
Experience in using computer software packages including word-processors, spreadsheets, and payroll systems.
Application Closing Date 10th November, 2022
Method for Application
Interested and qualified candidates should send their application (detailed curriculum vitae and cover letter) electronically to: [email protected] using the position for which you are applying for as the subject of the mail.
Note
Application and Curriculum Vitae should be mailed as One MS Word Document or PDF             Late submissions will not be considered.
Suitable candidate living in Benin are highly encouraged to apply.