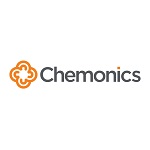 JOB DESCRIPTION/SCOPE OF WORK
Position Title: Finance Advisor
Location: Abuja, Nigeria
This scope of work (SOW) sets forth the services to be provided by the Finance Advisor to SAII Associates Ltd/Gte, an associate company of Chemonics International Inc. in the implementation of the USAID Global Health Supply Chain – Procurement and Supply Management (GHSC-PSM) in Nigeria.
Background: The purpose of the USAID Global Health Supply Chain Program–Procurement and Supply Management single award IDIQ contract is to ensure uninterrupted supplies of health commodities to prevent suffering, save lives, and create a brighter future for families around the world. The IDIQ has three task orders that directly support the U.S. President's Emergency Plan for AIDS Relief (PEPFAR), the President's Malaria Initiative (PMI), and USAID's family planning and reproductive health program. GHSC-PSM provides health commodity procurement services and systems strengthening technical assistance that address all elements of a comprehensive supply chain. All three task orders are implemented in Nigeria.
The Finance Advisor is responsible for Reviewing, Preparing, and maintaining the project financial activities specifically as below:
Principal Duties and Responsibilities (Essential Functions)
Finance Function:
Oversee the processing of accounting transactions according to the General Acceptable Accounting Principles and adhere to home office field accounting manual procedures.
Prepares payments by verifying documentation, approvals and requesting disbursements.
Assist in all aspects of the project accounting and financial management.
Follow USAID and PSM policies, procedures, and regulations in analyzing all financial information.
Develop and maintain a relationship with the Bank representative for Conversion of USD, Bank Statement, and online Upload of Payments.
Ensure that accounting transactions are accurately entered into the Computerized accounting software ABACUS.
Prepare Bank Reconciliation and all supporting documents for End of Month Close.
Ensure the maintenance of proper accounting documentation and filling.
Support processing of payroll each month and prepare salary receipt/payroll forms, as well as the Provident Fund withholdings and employer contributions
Liaise with Regulatory Authorities on employee Taxes and mandatory deductions (Pension & NSITF) ensuring compliance by remitting prompting monthly, as required.
Prepare accurate coding sheets before they are sent to the Senior Finance Manager and Deputy Country Director for review and approval.
Support the finance manager in subcontractor management by reviewing and monitoring monthly subcontractor invoices
Evaluate VAT reports to ensure accuracy and compliance.
Ensure all transactions follow USAID and Chemonics rules and regulations.
Support with needed information and documentation during any audits.
Perform other duties as assigned to achieve the project's goals and objectives
Situation Room
Ensure 3PL Workplan Budgets ceilings for PSM Task Orders or the Global Fund are communicated to the Smartsheet Administrator for updating of the Summary Sheet and any needed formulas
Validates assigned Order Number on the invoice: this will provide insight into line items where order information was entered in 3PL Integrated Tracker
Prepares and validates weekly financial presentation to Senior leadership
Payment Reconciliation: Notify Situation room of completed 3PL Payments
Communicates/Shares (via email) all GJ-Numbers for 3PL Payments in the Integrated tracker to the Situation Room. All Payments Entered in Smartsheet must be validated by Rows by the Team Lead
Order management: provide visibility into logistics costs that have not been logged into Abacus and/or invoiced (accruals)
Actual expenditure reporting: Ensure costs are linked to specific logistics orders
Subcontract expenditure tracking: Ensure finance monitoring system is in place and adequately tracked
Job Qualifications
Bachelor's degree in accounting or related field required.
Certification of Chartered Accountants or local equivalent desirable.
Minimum of five (5) years' experience working with USAID or other donor funded experience desirable.
Excellent interpersonal and communications skills.
Demonstrated leadership, versatility, and integrity.
Strong analytical skills with attention to details
Excellent computer skills
Strong communication and interpersonal skills
Fluency in English required
Supervision
The Finance Advisor will report directly to the Finance Manager and if assigned to the Situation Room will report with dotted lines to the Warehousing & Distribution Analytics Manager.
Working Conditions/Duration of Assignment
This is a long-term position for the life of the contract based in Abuja, Nigeria.
How to apply
Qualified Applicants should click the link below to view the JD/scope of work and apply.
https://chemonics-ghsc-psm-nga.formstack.com/forms/531_260_270_finance_advisor_psm_project_