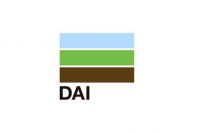 Title: Federal Coordinator (consultancy position)
Location: Abuja, Nigeria with possible travel to focal and or expansion states, among others, pending security situation
Period of Performance: One year with possibility of renewal based on performance
LOE: 156 working days per year (average of 13 days per month)
Focal states currently include Adamawa, Akwa Ibom, Bauchi, Ebonyi, Gombe and Sokoto
Expansion states currently include Ogun and Taraba
Background:
The purpose of the five-year (2020-2025) "State Accountability, Transparency and Effectiveness" ("State2State") Activity is to increase the accountability, transparency and effectiveness of selected state and local governments (LGAs) in Nigeria. This will be achieved by: strengthening governance systems (with a focus on public financial management [PFM] and procurement, as well as monitoring and evaluation) related to the delivery of services in key sectors (basic education, primary healthcare, and water, sanitation and hygiene [WASH]); increasing government responsiveness to citizen needs and priorities; and improving government and civil society capacity to manage conflict (through work on prevention, mitigation and reconciliation with the same sectoral partners, not stand-alone assistance to the police or judiciary). State2State will achieve this purpose by facilitating the strengthening of subnational governance systems in a sustainable manner, supporting the efforts of local reformers, and building on locally derived solutions including, to the extent possible, reforms already working in other parts of Nigeria.
Position Objectives:
The Federal Coordinator (FC) is responsible for operational and program aspects of federal level interventions, in coordination with the Federal Lead, Deputy Chief of Party (DCoP), State Team Leads (STLs), among others, to ensure smooth implementation of federal and multistate interventions.
Responsibilities:
Work with Federal Lead, State Team Leads, DCoP, and the management and technical teams based in Bauchi to support development of the State2State Annual Workplan, identify priority federal governance reforms (aligned with State2State objective and performance indicators), and implement the federal component action plan (derived from the USAID approved Annual Workplan) providing technical support and advocacy as appropriate.
The FC will contribute to the State2State political economy analyses (PEA) and support the Best Fit Innovations Inventory (BFII) and establishment of the Best Fit Clearing House tailored design process to transfer innovations to partner states. The FC will build partnerships with and provide technical assistance to identified federal level partner institutions, e.g., Servicom, which enhance and support state-level governance and improvement of public service delivery.
The FC will work, in coordination with the State2State team to support efforts to remove service delivery bottlenecks in key sectors, namely basic education, primary healthcare, and WASH, at the federal, state, and local government area (LGA) levels.
The FC will engage with other federal-level donor programs to better understand what support they are providing to the federal government, and State2State partner states, to identify potential areas of coordination and or complementary intervention by State2State.
Scope of Work:
Work with the Federal Lead to design and implement approved State2State Annual Workplan federal level work to support state level engagements through close coordination with state level teams and the main office in Bauchi.
Identify, build, and maintain institutional networks and partnerships between State2State and relevant national institutions.
Identify opportunities at the federal level that will benefit State2State's overall objective and meeting performance indicators/targets.
Support the Federal Lead in identifying gaps at the state level that may be detrimental to the work and or impact of State2State; co-design, develop and implement interventions as appropriate to address.
Support the Federal Lead to provide leadership, management, and oversight on all federal led interventions, i.e., pre-, and post-implementation.
Identify short term consultants for federal work and develop relevant scope(s) of work in a timely and quality manner.
Work with the Federal Lead to develop federal level workplans and reports, and other deliverables in a timely and quality manner.
Other reasonable responsibilities as requested by the Federal Lead, DCoP, or Chief of Party.
Reporting:
The Federal Coordinator will report to the Federal Lead.
Minimum Requirements:
Bachelor's degree in a relevant field such as political science, social sciences, law, or development studies. Master's degree preferred.
Demonstrated expertise in federal and state level governance capacity building in Nigeria.
Five years' experience in the successful implementation of international development activities, with preference given to democracy and governance activities.
Experience with USAID programs preferred.
Experience working in the democracy and governance sector in Nigeria.
Excellent oral and written communication skills.
Proficiency with MS Office (Word, Excel, PowerPoint).
Demonstrated willingness and ability to both train and be trained.
Organized, initiative taker who requires limited management to accomplish work in a timely and quality manner.
English language proficiency, verbal and written.
How to apply
All applicants are to send their CVs directly to [email protected] with [email protected], [email protected] and [email protected] in copy.
Applications will be reviewed only if the instructions in this email are adhered to and on a rolling basis.