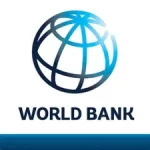 Closing date: Thursday, 27 April 2023
E T Consultant
Job #: req22120
Organization: World Bank
Sector: Governance
Grade: EC2
Term Duration: 1 year 0 months
Recruitment Type: Local Recruitment
Location: Manila,Philippines
Required Language(s): English, Tagalog
Preferred Language(s): Closing Date: 4/28/2023 (MM/DD/YYYY) at 11:59pm UTC
Description
Do you want to build a career that is truly worthwhile? Working at the World Bank Group provides a unique opportunity for you to help our clients solve their greatest development challenges. The World Bank Group is one of the largest sources of funding and knowledge for developing countries; a unique global partnership of five institutions dedicated to ending extreme poverty, increasing shared prosperity and promoting sustainable development. With 189 member countries and more than 120 offices worldwide, we work with public and private sector partners, investing in groundbreaking projects and using data, research, and technology to develop solutions to the most urgent global challenges. Visit www.worldbank.org.
East Asia and Pacific Region Governance Unit
Background and general description
The Governance Practice (GP) helps developing countries build capable, efficient, open, inclusive and accountable institutions that can support economic growth, reduce poverty, deliver needed services and earn the confidence of citizens! Our work encompasses public financial management (PFM), civil service reform, open government, anti-corruption, and using technology to improve quality and access to government services. More information: https://www.worldbank.org/en/topic/governance
The Public Sector and Institutions Team (EEAG1 Unit) has been supporting the Government of the Philippines (GOP) in its governance reform ambitions in the areas where it can have significant value added. These areas are identified in the World Bank's 2019-2023 Country Partnership Framework (CPF) for Philippines and include civil service reform, public financial management (PFM) with focus on climate related risks, fiscal decentralization and digital government prioritized under the cross-cutting themes of governance and digital transformation.
The ongoing Philippines Public Financial Management Programmatic Advisory Services and Analytics (PFM PASA) aims to contribute to the modernization of Public Financial Management in the Philippines by supporting (i) the digital transformation of the budget and treasury management; (ii) the post Mandanas fiscal decentralization and LGU's public investment management and (iii) tax devolution and administration and climate informed public investment management in BARMM. As part of support to the Government's digital transformation agenda the governance team is also preparing a potential operation to finance modernization of human resource management in civil service of Philippines.
Within the context above the EEAG1 unit is looking to hire the "Extended Term Consultant" (Public Sector Specialist) to support the implementation of the PFM PASA and the potential civil service modernization project. The Extended Term Consultant will report to the Public Sector Practice Manager covering 6 Country Management Units (China-Mongolia; Indonesia- East Timor; Philippines-Malaysia-Thailand; Myanmar, Cambodia, Lao PDR; Vietnam; and the Pacific) in the East Asia Region who is based in Washington DC.
Job Duties and Responsibilities:
 Provide overall support for the implementation of PFM PASA;
 Contributing to the work and policy dialogue on PFM and decentralization reform in light of recent policy developments, including the work and engagement in the BARMM region (autonomous region in the Philippines with features of a fragile situation);
 Collect and maintain a database of fiscal data and conduct regular analysis of budget (once a year).
 Contributing to the newly emerging governance engagement areas on need bases, involving civil service reform, and potentially digital government and center of government reforms;
 Supporting the governance focal point/coordinator, task team leader/s (TTL/s) and the governance team in effectively engaging and maintaining working relations with government counterparts at various leadership and technical levels;
 Supporting the governance focal point/coordinator, task team leader/s (TTL/s) and the governance team in analytical work, including accessing data and statistics related to fiscal sector, decentralization and other areas related to governance program;
 Supporting the governance focal point/coordinator and task team leader/s (TTL/s) in coordinating the daily work of the consultants contributing to the governance program at national level and specifically in BARMM;
 Engaging with sector teams on aspects of governance/PFM work in the sectors;
 Supporting the PM and the governance focal point/coordinator in meeting work program objectives and deliverables;
 Coordinate with other development partners active in the areas of PFM and public administration to prevent duplication of effort, avoid conflicting advice, and increase synergy;
 Participate in missions for technical assistance and investment projects and contribute to aide memoires;
 Stay abreast of countries' PFM and other governance reforms and provide regular notes to the team;
 Attending other ad hoc tasks as per PM, governance focal point/coordinator, task team leader/s (TTL/s) request; and
 Contributing to the development and implementation of the overall World Bank, EFI and Governance engagement in the country program.
Selection Criteria
 Master's Degree in Public Finance Management, Economics, Political Science, Public Administration and/or other educational background associated with any area of Public Financial Management and/or Governance;
 Minimum 5 years of relevant experience;
 Deep technical knowledge and experience in public financial management and decentralization area;
 Experience and advanced skills in quantitative analysis and working with statistical data with particular focus on fiscal sector and decentralization;
 Established professional network and recognized ability to successfully work with government counterparts and donors;
 A strong sense of governance strategic engagements in the context of/integrated with the economic development challenges in the country will be a big plus;
 Strong verbal and writing skills and ability to effectively communicate in English and Tagalog, work in a team, and provide clear and actionable guidance to clients;
 Prior experience of work with Philippines Government at mid or high-level leadership roles, in particular Department of Budget Management (DBM) and Department of Finance (DOF) will be an advantage;
 Superb interpersonal skills. Ability to collaborate effectively with multidisciplinary Bank staff and consultant teams, government institutions, NGOs and donors, while being diplomatic and sensitive to cultural, political and gender issues; and
 High degree of motivation, initiative, flexibility, reliability and diplomacy.
World Bank Group Core Competencies
We are proud to be an equal opportunity and inclusive employer with a dedicated and committed workforce, and do not discriminate based on gender, gender identity, religion, race, ethnicity, sexual orientation, or disability.
Learn more about working at the World Bank and IFC, including our values and inspiring stories.
Note: The selected candidate will be offered a one-year appointment, renewable for an additional one year, at the discretion of the World Bank Group, and subject to a lifetime maximum ET Appointment of two years. If an ET appointment ends before a full year, it is considered as a full year toward the lifetime maximum. Former and current ET staff who have completed all or any portion of their second-year ET appointment are not eligible for future ET appointments.